This Sunday, May 29, 2022, the experts agree that the Monaco Grand Prix will be the victory for the Monegasque Charles Leclerc. The qualifications took place on Saturday. While the Principality is already in turmoil, the sovereign and his wife avoided the backstage of the famous Grand Prix. Prince Albert II and Princess Charlene were seen very smiling in the presence of Sebastian Vettel.
Read also: Gabriella of Monaco wears her very first princess dress to the great pride of Princess Charlene
Prince Albert and Princess Charlene tour the stables ahead of the 2022 Grand Prix
"Untouchable or almost since the start of the weekend, the Monegasque has largely dominated the qualification"writing Eurosport, at the end of the tests of this Saturday, May 28, about the pilot Charles Leclerc. The young Monegasque driver beat his teammate, Carlos Sainz, in his Ferrari. The victory of Charles Leclerc would not displease the sovereign couple, close to their fellow citizen. Last year, the pilot suffered a broken transmission before the start.
On this second day of F1 competition, Prince Albert II and Princess Charlene honored their presence by strolling through the stables present. The couple had not appeared so complicit and relaxed for many months, even years.
Prince Albert never fails to attend this competition initiated by his grandfather, Prince Pierre in 1929 who had himself participated in the competition at the wheel of his Torpedo. Being able to attend the Monaco Grand Prix again with his wife seems to please the prince who could not hide his pleasure. Last year, at this time, Princess Charlene was already detained in South Africa due to an infection. In 2020, the Grand Prix had been canceled due to the health crisis.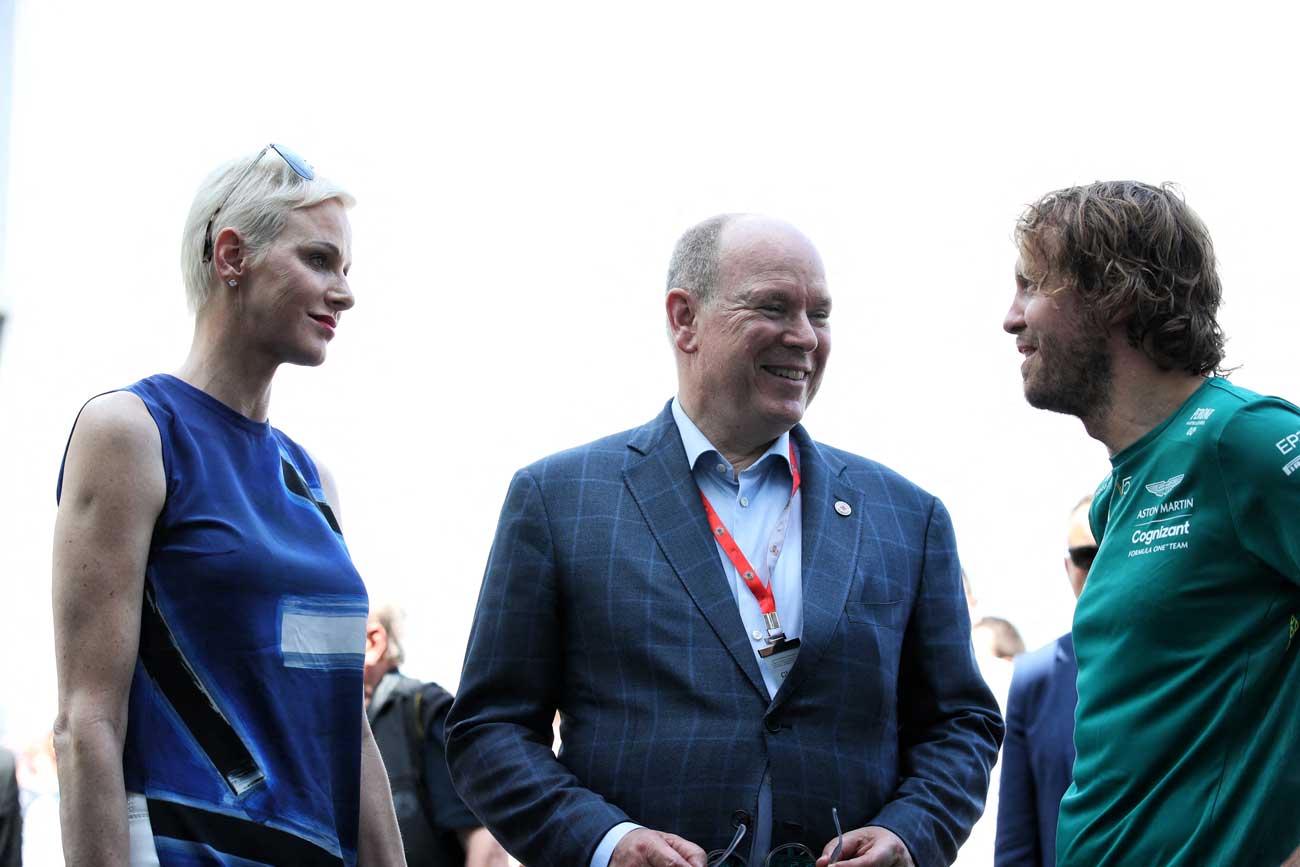 Read also: Princess Charlene radiant with her family at the Sainte Dévote rugby tournament
Passing through the Aston Martin team, Prince Albert, 64, and the 44-year-old former swimmer were photographed in discussion with the German Sebastian Vettel, 34, who after qualifying finished in 9th position for tomorrow's departure. Last year, Sebastian Vettel finished in 5th position in the Grand Prix. Dutchman Max Verstappen had won the Grand Prix.
The local newspaper Monaco Matin marked the presence of the sovereigns and specified that Prince Albert II and Princess Charlene had stopped in the stands of "at Mercedes, Red Bull, Ferrari then at Aston Martin". One can imagine how happy the princess must have been to hear the roar of the engines again, she who so adores Monegasque sporting life, and in particular motor sport, rugby and swimming.