By My B., Rizhlaine F. Photos by My B. Posted May 27, 2022 10:54 AM
Where to find the most beautiful rose gardens in Paris and its surroundings? Paris and its surroundings we show life in pink… literally! Notice to lovers of beautiful plants, we take you to discover the sublime rose gardens to discover in the capital but also throughout the Île-de-France for bucolic and magical moments.
After the cherry trees and the beautiful wisteria, here comes the season of roses. You who love roses and especially the rose gardenswe make you see life in Pink. We understood it well and since we like to enchant your outings in the Paris regionwe went in search of enchanting walks to discover not only Paris but also in the rest of theIle-de-France. Whether for a beautiful romantic walk, a family outing or a good time with friends, we invite you to discover the most beautiful rose gardens in the Paris region. And here you are on your way to Wonderland!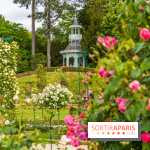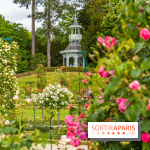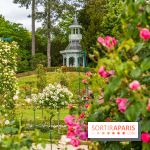 Bagatelle Park, its rose garden and its sublime gardens
The Parc de Bagatelle awaits you near the Bois de Boulogne to make you enjoy its enchanting setting. From the Château de Bagatelle, to the beautiful rose garden via the vegetable garden, here is a magical garden where life is good. [Lire la suite]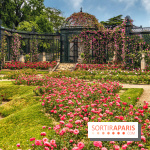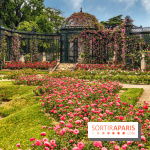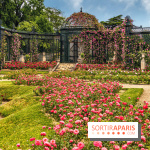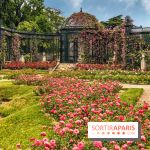 The Roseraie du Val-de-Marne in Haÿ-les-Roses, the enchanting and remarkable garden
Looking for the most beautiful rose garden around Paris? We take you to L'Haÿ-les-Roses in the Val-de-Marne to discover its sublime rose garden which is worth the detour! Both a conservatory of plant collections and a Remarkable Garden, this rose garden has something to amaze you. [Lire la suite]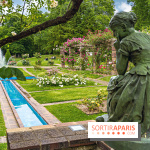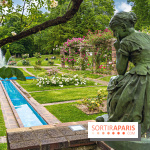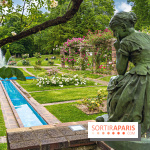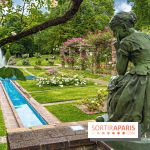 The Rose Garden of Lebaudy Park on the Ile de Puteaux
We go to Puteaux on the banks of the Seine at the gates of Paris in the Hauts-de-Seine to discover the Parc Lebaudy and its sublime rose garden free and accessible to all, a real beauty which brings together nearly 1600 rose bushes and 200 varieties of roses. in a French landscaped garden. [Lire la suite]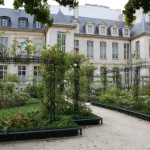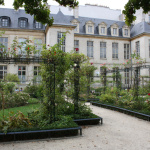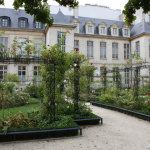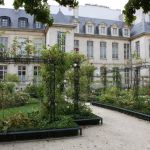 Square Saint-Gilles Grand Veneur, a garden of roses in the heart of Paris
Looking for a romantic spot to chill on sunny days in Paris? We take you on a discovery of the Square Saint-Gilles Grand-Veneur Pauline-Roland, a secret garden with a pretty rose garden! [Lire la suite]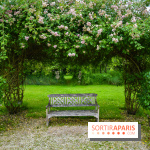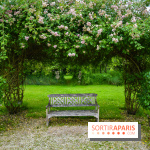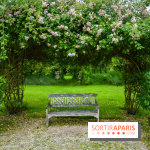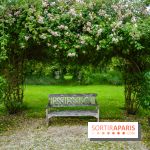 La Roseraie de Provins, an enchanted garden in the Paris region
Looking for a haven of peace in the Paris region? We take you on a discovery of the Roseraie de Provins, a bucolic getaway in a beautiful green setting. Warning, addictive spot! [Lire la suite]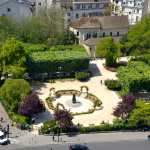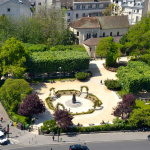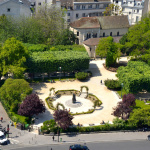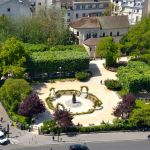 Square René-Viviani, an unusual garden where the oldest tree in Paris is found
The Square René-Viviani is undoubtedly one of the most unusual in Paris. In this garden located near the banks of the Seine, we discover a green spot dotted with historical remains and overlooking Notre-Dame. There is even the oldest tree in Paris! [Lire la suite]