Accident on Landsberger Strasse! A Mercedes and a VW collided, injuring several people. The police have started an investigation into what happened.
Munich – There was a bang on the Landsberger! A Mercedes and a VW collided, injuring several people.
As the Munich fire brigade announced on Thursday, the serious traffic incident occurred in the morning at around 6.45 a.m. at the intersection of Landsberger Straße and Elsenheimerstraße in the state capital.
Accordingly, the collision between the two cars was so violent that the Mercedes, in which three occupants were evenly distributed, was thrown against a tree on the hard shoulder after the collision and only came to a standstill through this.
The VW, which was occupied by two people, was also badly damaged in the accident.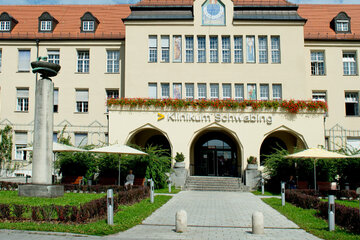 Munich
Monkeypox: Two more cases confirmed in Bavaria!
Two people experienced minor attacks, one person severe. As a result of the collision, five people involved had to be treated by the emergency services, three of whom were then transported to Munich hospitals.
The firefighters had to fell the tree for safety reasons due to the damage caused. Landsberger Strasse was partially completely closed to traffic during the rescue measures and felling and clearing work.
to die police has taken up the investigation into the exact course of events of the accident.