In NRW, excursion groups are on the road in many cities on the occasion of Father's Day. Swimmers in Cologne had already started the holiday in a sporty manner in the morning.
Cologne – In many cities in North Rhine-Westphalia On Ascension Day, groups set off on Father's Day trips.
At destinations such as the Aachener Weiher in Cologne, the first groups with handcarts were out and about at noon, as a dpa reporter reported.
Swimmers got their holiday off to a sporty start in the morning: Hundreds of swimmers got into the river for the traditional Rhine swim and went on a one-hour swim tour from Cologne-Poll to the Rheinpark in Deutz.
However, the weather did not lure people outside by phone on Thursday: According to the forecast of the German Weather Service, it should remain mostly cloudy on the holiday.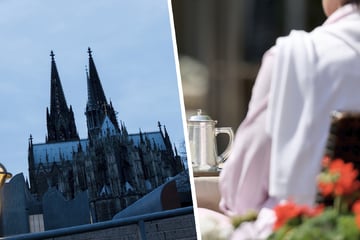 Cologne politics
"Remote measures": Cologne bans plant pots on gastro terraces, angry scene
For the first time since the beginning of the Corona pandemic, Father's Day tours are possible again without extensive restrictions.
Last year, the Corona contact rules did not allow handcart tours with many friends in many places.