Russia is inspecting the Iskander-M missile systems in Belarus, 50 km from the Ukrainian border, may encircle Lisichansk and Severodonetsk in the Luhansk region and may prepare to force the Seversky Donets on the Liman attachment. It's mentioned in the morning summary General Staff of the Armed Forces of Ukraine.
Follow us on Telegram: verified facts, only important
It is noted that the enemy is shelling the entire front line, the most active hostilities are memories from Severodonetskaya and Lisichanskaya. The situation in the directions:
North
The threat of missile strikes from Belarus is growing, the Russian Federation has moved the Iskander-M OTRK division to the Brest region, 50 km from the border with Ukraine. In the Bryansk region of Russia there are checkpoints "Pogar". The enemy launched an air strike on Ukrainian positions in the Belopolye region of the Sumy region.
Donbass
Main efforts offensive compressor around Lisichansk and Severodonetsk with limited access to the administrative border of the Luhansk region. On the Limansky restoration, the forcing by the invaders of the Seversky Donets in the Dronovka-Belogorovka sector is not formed, to cover the forcing, the Russian Federation returned an artillery unit. Severodonetsk is assigned to the proposed assault operations in the adaptation of Toshkovka and Ustinovka. The map is clickable.
See also: In Severodonetsk, there is a slight threat of a "second Mariupol" – Arestovich
On Bakhmutsky – RF tactical position in the Vasilevka area. On Avdeevsky, Kurakhovsky and Novopavlovsky – they hit with artillery and aircraft.
Slobozhansky direction
On Slavyansky – the invaders are preparing for the arrival of the offensive, they have deployed additional artillery units in the southern part of Izyum. On the Kharkov – an overview, holding a position, raising, conducting assault operations in order to gain a foothold on the western and northern outskirts of Ternovaya.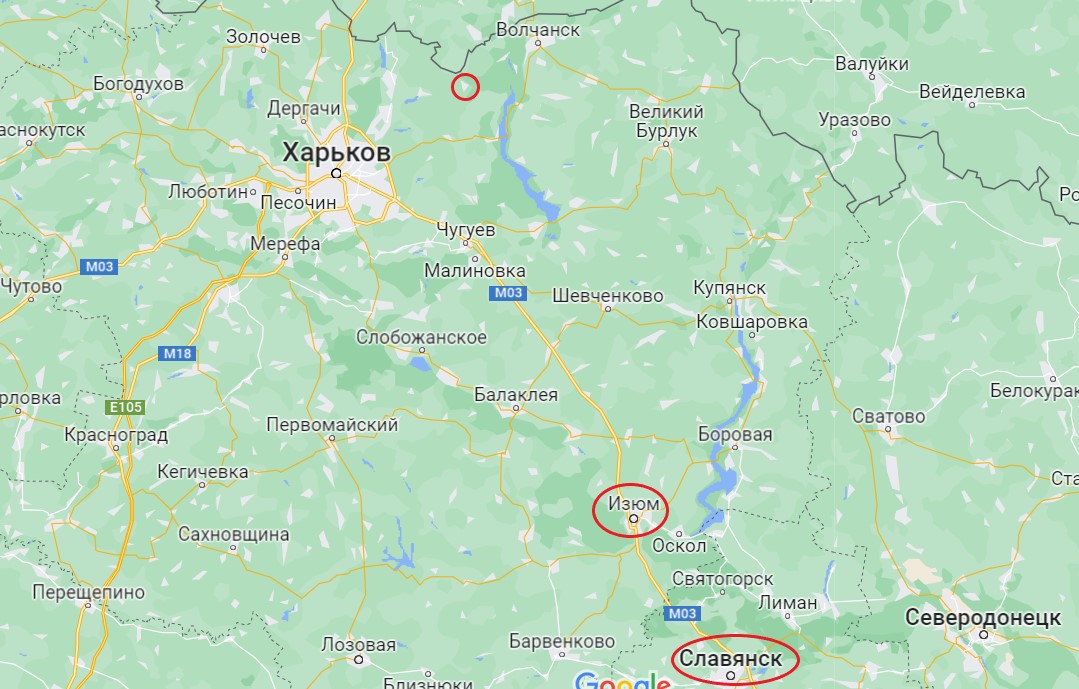 South
In the Zaporozhye section, the invaders are reinforcing the grouping to resume development in the Vasilevka-Kamianske area. On Yuzhnobugsky – they threw efforts to hold the line. On Krivoy Rog and Nikolaev – shelling continues.
See also: Occupiers destroyed again
Mark Sirovoy
If you notice a spelling mistake, select it with the mouse and press Ctrl+Enter.