Until the expected launch Gray man There are two months left on Netflix, and after about 15 seconds of footage that flashed in January's Netflix promotional show in 2022, the first official spy thriller trailer has just been released.
In the lead role Ryan Gosling introduces himself to Court Gentry, a CIA-approved assassin who is betrayed by the agency he works for and pursued around the world by a team of agents led by Lloyd Hansen (Chris Evans).
Along the way, Gosling's character joins forces with a likable agent played by Ana de Armas. In the impressive cast of the film Gray man Dhanush, Jessica Henwick, Billy Bob Thornton, Alfre Woodard, Wagner Moura, Julia Butters and Regé-Jean Page will also appear.
Gray man was partially filmed in Prague last summer, during about a month of demanding filming, but where thousands of locals are most often in front and behind the camera.
During one of Gray manthe most prominent action scenes captivated by the trailer, Gosling's character rides the Prague tram while he is chased by agents with heavy firepower.
The sequences for this scene were filmed in Prague 7 in Holešovice and across Čechův most, before ending in the city center on Náměstí Republiky. By the time the tram reached Prague's Municipal House, it was almost completely destroyed.
Another extensive action sequence for Gray man was filmed in the city center on Jan Palach Square, opposite the city's Rudolfinum concert hall.
An extensive scene with a fountain was created in the square just for the film, for a scene in which Gosling's character escapes arrest in front of the Prague police and a longer shooting of incoming agents.
The scene with the functional fountain was so impressive that some locals even called for the city to keep it after filming. In the end, however, it was destroyed.
Scenes for Gray man they were also filmed in the Futurama Business Park in Karlín, which represented Bangkok (!), at the towering National Monument in Vítkov and other places throughout the city.
With an estimated budget of $ 200 million Gray man Netflix, the largest production company to date. While most of the film was shot in a Los Angeles studio, the action scenes, which are the highlight of the film, were shot in Prague.
The film's directors are Joe Anthony Russo, who previously shot Avengers: Infinity War and Avengers: Endgame for Marvel. The screenplay is by Joe Russo, Christopher Markus and Stephen McFeely based on the original novel by Mark Greaney.
Gray man will be released in theaters on July 15 in the United States and will premiere on July 22 on Netflix.
The release in Prague cinemas is not planned at the moment, but we would certainly appreciate the opportunity to see one of the most explosive events ever shot in Prague on the big screen.
Before the publication of the trailer for Gray manNetflix has also released three posters featuring the characters played by Gosling, Evans and de Armas: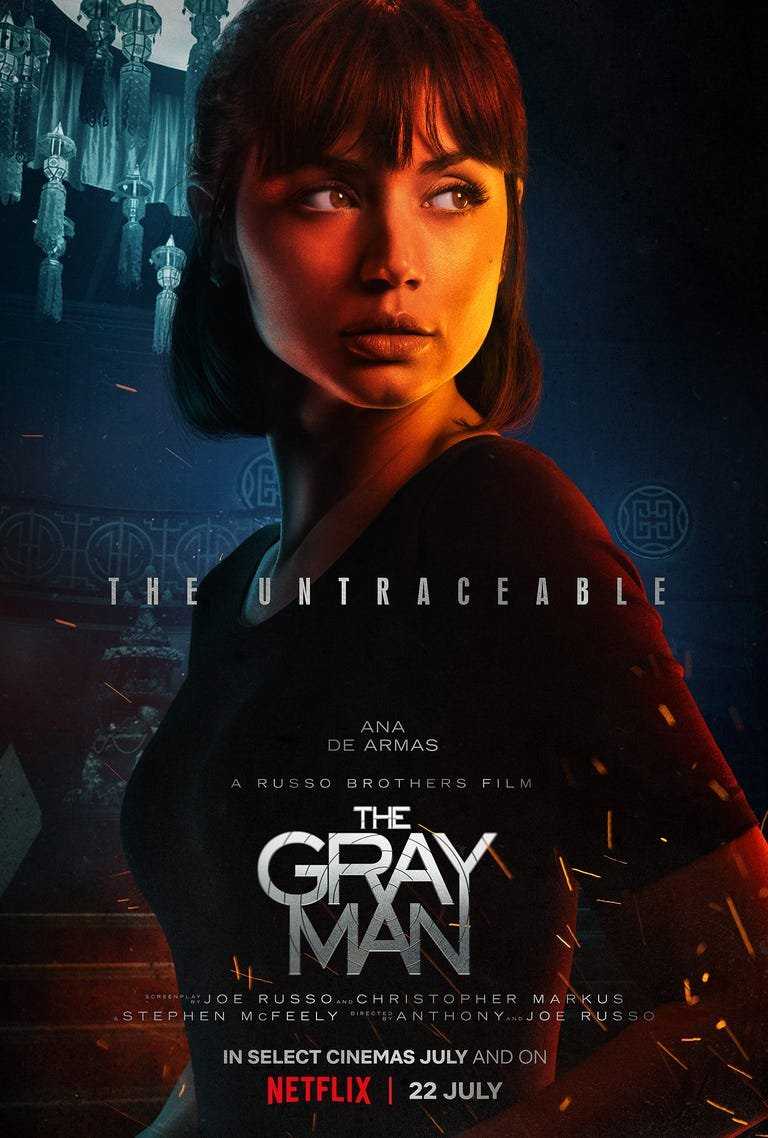 ---