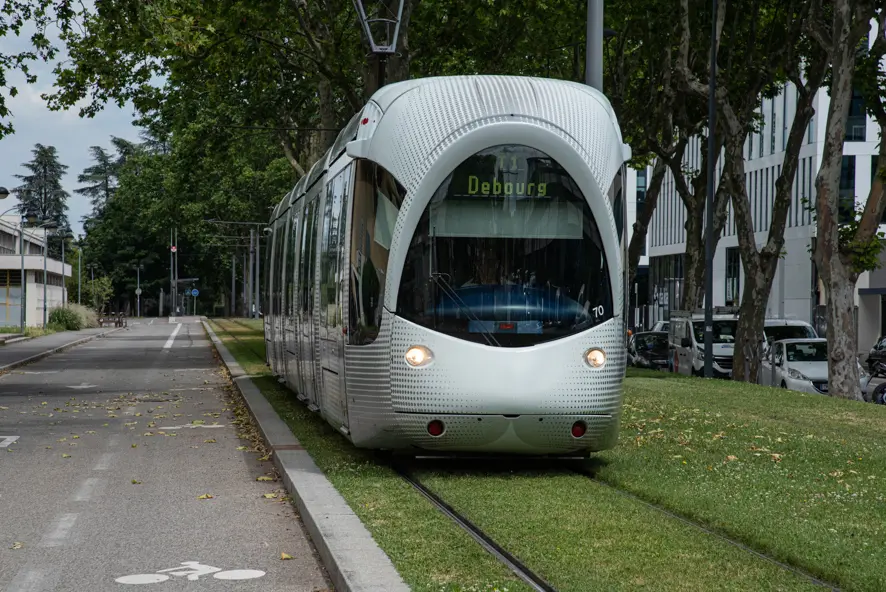 Tramway T1 near INSA. @WilliamPham
On the occasion of the Nuits sonores festival, public transport will be reinforced from Wednesday until Sunday in Lyon.
The transport offer will be reinforced in Lyon for the 19th edition of the Nuits Sonores, which will take place in Lyon at the level of the former Fagor-Brandt, La Sucrière and Heat factories. The metro line B will therefore be reinforced in the same way as the T1 tram in the evening. "Continuing this dynamic of promoting culture and in order to encourage festival-goers to use public transport, SYTRAL Mobilités supports this unmissable cultural event by strengthening the offer of the TCL network.announced Bruno Bernard, president of the Métropole de Lyon and Sytral.
The offer on lines B and T1 will be reinforced in the evening:
Metro B: every 6 minutes from Wednesday 25 and Thursday 26 (from 9.30 p.m. to end of service), then Friday 27 and Saturday 28 (from 9.30 p.m. to 1 a.m.).
Tramway T1: every 10 minutes from Wednesday 25 to Saturday 28 (from 9 p.m. to end of service). First departures from Debourg towards IUT Feyssine on Thursday 26 and Sunday 29 brought forward at 4:40 a.m. instead of 5:25 a.m., with a frequency of 15 minutes.