Xavier lives with his partner, pregnant, and his son, in Irigny, south of Lyon. For six years, they have lived 4 km downstream from the Arkema factory in Pierre-Bénite. Like many, he discovered that his air and his land, located south of Lyon, were potentially polluted with perfluorines last week. Since then, he oscillates between fear and anger. We collected his testimony.
"I learned the news from my neighbor who came to see us one evening, totally devastated. So I looked the report of Vert de Rageon Correspondent, and, since then, I inquire. My first reaction was to ask myself: are we safe here? Did we do well to settle on this land? With my partner and my son, we live in Irigny, 4 km from the Arkema factory in Pierre-Bénite. My company is pregnant. Or, the show first shows that there is a presence of perfluorines in breast milk.
Such news can call into question the life plan we have chosen here, in this house.
Perfluorinated: what are we talking about?
Perfluorines (also called PFAS) are a family of complex chemical compounds, comprising 4,730 synthetic compounds. They are used for their non-stick, anti-stain, flame-retardant, water-repellent, anti-grease properties and are found in our daily lives (cosmetics, stove, etc.). In Pierre-Bénite, their use dates back to 1960 for the production of a thermoplastic similar to Teflon, which required the use of PFOA, a perfluoride considered carcinogenic. They are part of what are called "eternal pollutants". Since the investigation carried out by the Vert de Rage team, new water controls have been announced by the prefecture and the Metropolis of Lyon. The results should be known soon.
Perfluorinated pollution south of Lyon: "I bought bottles of water, death in my soul"
The first fear was for the kids. We continue to believe that breast milk is "good" but we have doubts now.
Afterwards, we knew when we settled in that there were risks. It is obvious that these pollutants are everywhere. Well, we ask ourselves the question.
At least we were partly reassured about the state of the water. We were told that the water came from the Crépieux-Charmy catchment [situé entre Villeurbanne et Vaulx-en-Velin, ndlr]. When in doubt, I bought bottles anyway. The death in the soul. I hate that, it goes against my values, but I didn't hesitate. I bought it in a can. I still have a family. You imagine ? I have a three year old little boy. I tell myself that maybe I've "polluted" it all these years here. I shouldn't blame myself, but hey, anyway!
South of Lyon: "I tell myself that my land is spared, with my conviction of being ignorant"
For the air and for the earth, it's another story. Is my land perhaps spared? We live on an old quarry. Maybe that makes pollution more difficult. At least, that's what I tell myself with my conviction of being ignorant. Afterwards, I don't have too many illusions. The points where the samples were taken are quite close. The Pierre-Bénite football pitch is next door.
Regarding the air, we know that it is contaminated. We would like to have access to tests to know if our environment is healthy. We don't know exactly how it happens either… And then, we are aware that we live in the Vallée de la Chimie.
What bothers us is to tell ourselves that we are trying to make small hummingbird efforts to improve the situation and that, in the end, we get really pissed off.
We have a vegetable garden with potatoes, tomatoes, we make our compost, we make efforts on our energy consumption… In short, we are not perfect, but we try to be in a logic of ecological transition. Besides that, we have neighbors who pollute the air, the fleet and the land.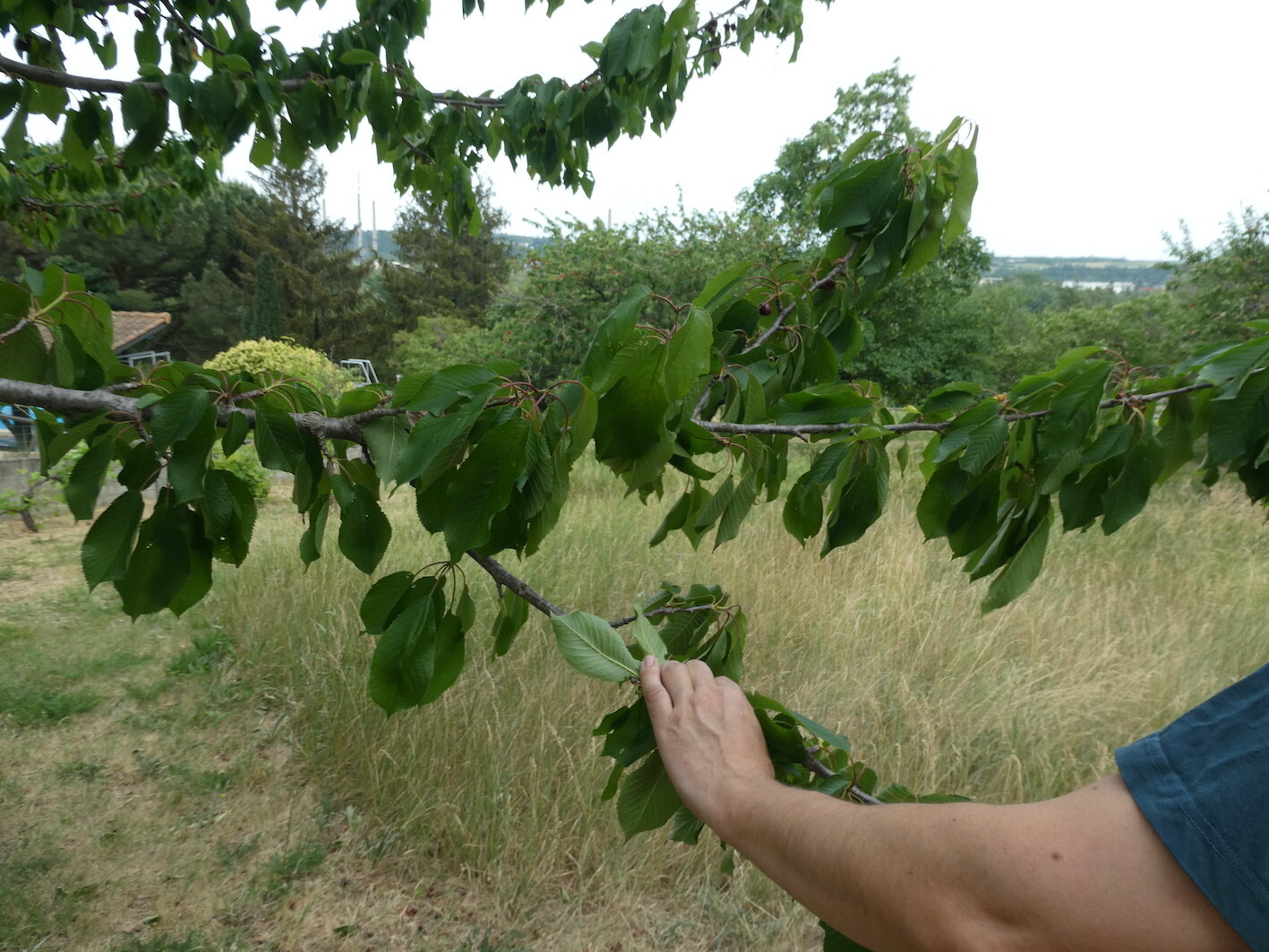 Revelations on perfluorinated chemicals south of Lyon: "I would like there to be a trial and for Arkema to move"
When I heard the news, I was first scared and then angry. Fear for my family, anger because I feel like they don't care.
I find it absurd that the factory has the right to continue its activity after such revelations.
Moreover, there have been similar scandals in the USAauxiliary The Netherlands or in Italy. We know that we manufacture the same as these countries. It was obvious that we were going to have the same consequences. For me, Arkema must have been aware.
I have the impression that there was the will to close the eyes.
I would like there to be a trial and for Arkema to move. I know that factory job, but hey, we have to find a solution. Whatever happens, we now know that we are talking about eternal pollutants.
I think we will still harvest our produce from the vegetable garden this summer. It has always been watered with rainwater. I tell myself that it's better than if it were water from the Rhone. In addition, it is on an artificial terrace, slightly raised, with rubble. I continue to hope that the topology of the terrain helps us. The condemnation of the ignorant. »