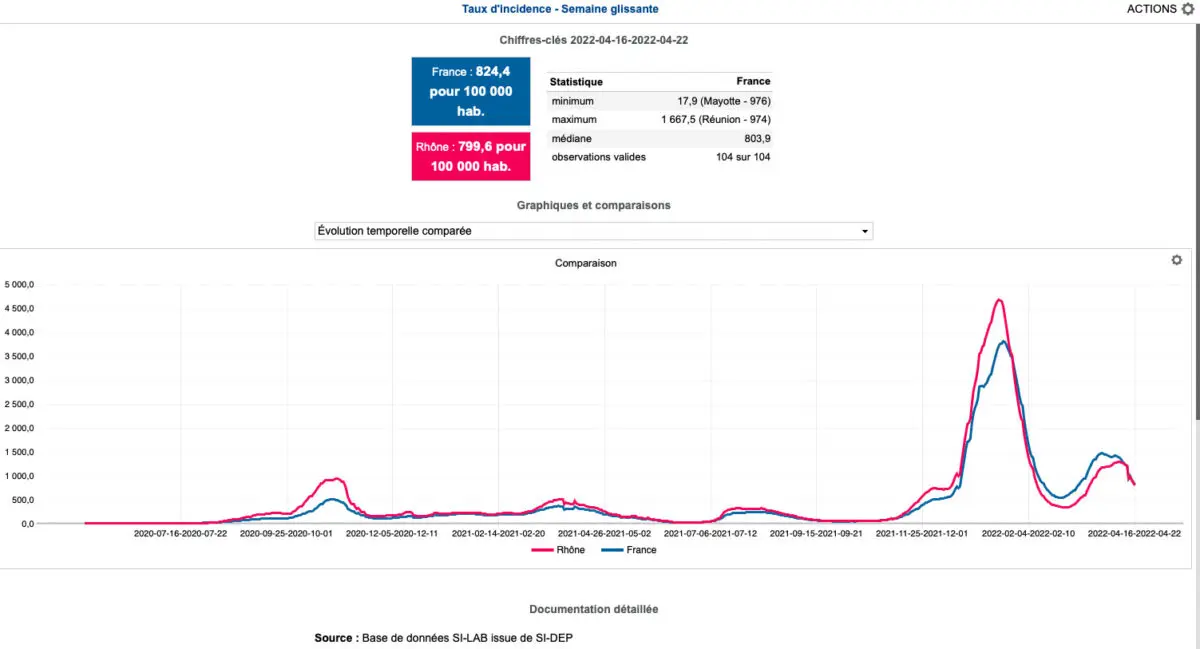 Source: Public Health France
The decline continues in Lyon. The number of cases is still falling and contamination is falling in the Rhône. However, some age categories recorded high incidences. The point this Tuesday, April 26.
month, the health situation in the Rhône has since been encouraged and stabilized. In Lyon, the number of cases is still very high but is much lower than those recorded a few weeks earlier. In addition, hospitals are not under tension, as in previous waves, and contaminations are preserved.
The current circulation of the virus in a territory is measured by the incidence rate. It is a key indicator. The incidence rate determines the number of positive cases over the last 7 days per 100,000 inhabitants. Over a rolling week. It is a very good way to measure the degree of circulation of the virus, at a given moment, in a territory.
In the Rhone departmentaccording to the latest stabilized figures on Friday April 22, the incidence rate is 799.6 (the consumption data therefore takes into account the period between Saturday 16 and Friday 22 April). This rate was 4,655 at the peak on Friday January 21 but from 355 March 6, at the bottom of the wave.
On average, in France, the incidence rate is 824.4 slightly above that recorded in the Rhône.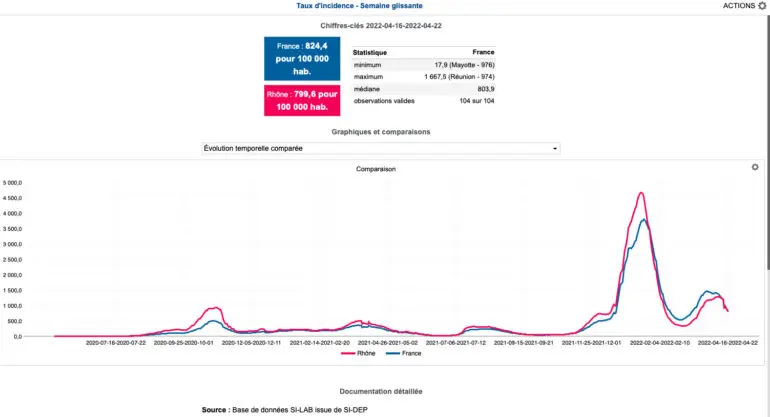 The virus circulates more among older people
In the Rhône, it is among 70-79 year olds that the virus circulates the most according to the figures stopped on April 22. The over 90s follow closely with an incidence that rises to a rate of 1031 and the 60-69 year olds at 1015.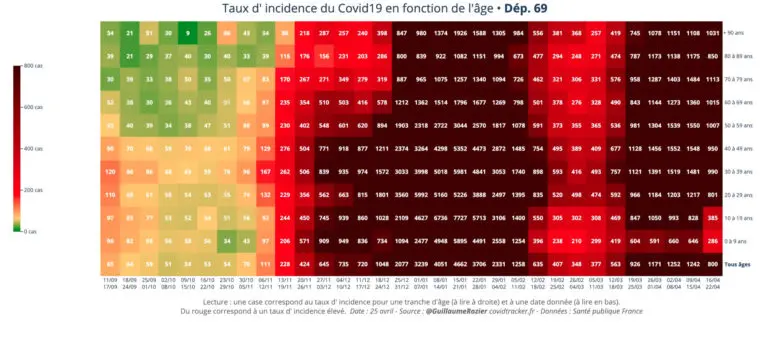 FOR FURTHER
Dr Sophie Trouillet-Assantresearcher at the Hospices Civils de Lyon (HCL) and at the International Center for Research in Infectiology (CIRI) in Lyon, was the guest of the daily Lyon Capital on February 10, 2022. The researcher specializes in work on covid long.