The American company HP has opened its first stone shop in Central Europe in Prague. It has an area of ​​200 square meters and is located on Hvězdov Street near the Arkády Pankrác shopping center.
The concept of the store is similar to the Apple Store or its period from authorized partners. In addition to selling laptops, desktops, accessories or printers and supplies, HP wants to conduct educational and other events here. The offer includes technical support or the creation of custom computers. Samsung or Huawei are trying similarly in stores in the Czech Republic.
In desktop computers, HP and other major manufacturers have competition in domestic brands such as Alza, CZC, HAL3000, Lynx or the new Tigo. They have up to half the market and strong presentation capabilities. In addition, Alza started selling her own laptops.
HP brings its official e-shop to the offline world HPmarket.cz. The stone shop is operated in cooperation with the company E Linkxwhich is part of a group eD.
HP is a separate company created by the division of the original Hewlett-Packard. It focuses on computers and printers. The second part of Hewlett Packard Enterprise develops servers and the like.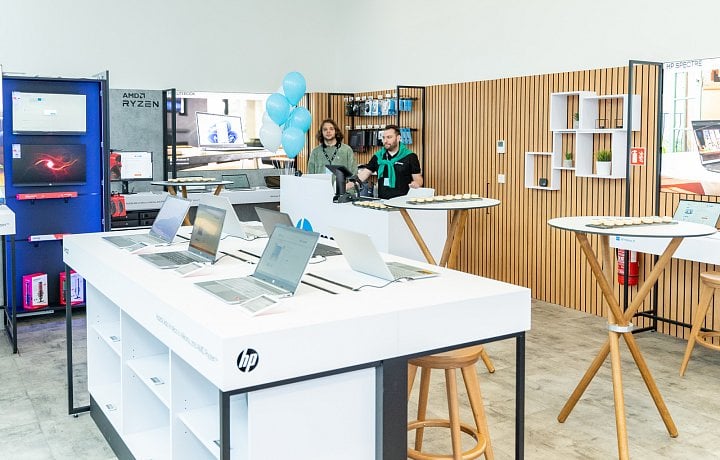 6 more photos