The only Roman fortress in Moldova, Tirighina-Barboşi, which is located just outside the city of Galati, will be restored and enhanced through a large project worth about 3.5 million euros. Galati City Hall has already put the works up for auction, he said adevarul.ro.
According to archaeologists, the Tirighina-Barboşi site is the second most important in Romania, according to Sarmizegetusa Regia, being nicknamed the "unknown treasure". Beyond the fact that it is the only fortress in Moldova, the site hides under its foundation the traces of a fortress yes, and around there are many other facts whose testimonies the Roman withdrawal did not mean the departure of all Romanians from here.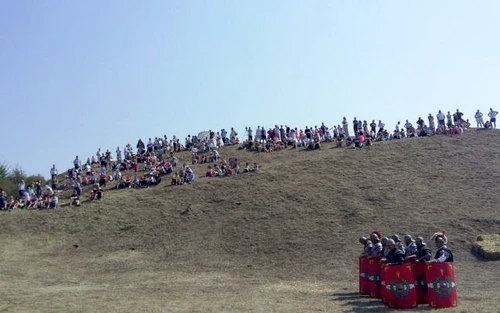 Moreover, the octagonal tower of the camp would be unique in the south-eastern part of Europe, according to the archaeologist Gabriel Jugănaru, and the complexity of the site is an exceptional study material.
"The route of the camp wall, one of the three defense ditches, with an impressive configuration, but also four Roman houses, one of which with the sewerage system, discovered during the three archaeological research campaigns, will be highlighted. "Bar, along with other vestiges, at the Tirighina-boşi archeological site", says the archaeologist Jugănaru.
The archeological area of ​​the Tirighina-Barboşi fortress has been the subject of numerous researches in the last century, but it has never been preserved and valued. Abandoned around the year 400, the remains (the area is vast, including large living areas and two separate necropolises) were a long life in the hands of artifact robbers. Moreover, in the XV-XIX centuries, a large amount of stone was removed from here, it is estimated that around 90% of the walls. The vestiges north of the camp were also largely destroyed with the construction of the steel plant.
This article was published in the journal Historia, no. 217, available at all media distribution points between 15 February and 14 March 2020, but also in digital format on paydemic.com.