Antwerp
†
The restaurant Lento opened on the Oude Koornmarkt in Antwerp on Tuesday evening. After four successful years in Hasselt, owners Tekla Vancleynenbreugel and Yolan Bamp, the time has come for the jump to the Koekenstad. They want Antwerp to enjoy their unique concept: enjoying the best vegan cuisine in a stylish environment.
Lento's story started in Hasselt in 2018. "We were real Burgundians and ate everything, including meat and fish. But the influence of friends and a breast cancer diagnosis of my activation made my partner Yolan and I more interested in the link nutrition and health. That's how we became vegan," says Tekla Vancleynenbreugel (28).
"We definitely still find regulars at the restaurant, but notice how difficult it was to find a place that served vegan options. Then we came up with the idea to create something ourselves, which in our view was a real gap in the market," says Vancleynenbreugel.
A correct estimate, as winter immediately turned out. "Lento quickly gained brand awareness. We received people from all over the country. Number of books even a special weekend in Hasselt. During the pandemic, people will continue to drive here from, say, East Flanders for our takeout meals."
Corona brings new idea
After the pandemic it gradually became clear that Lento was ready for a step. "Our restaurant in Hasselt is cozy but small. We always have waiting lists. We started to think and come to a conclusion: an extension was necessary. Not in Limburg, but good to Antwerp."
The couple had their reasons for that, he says. "We like to be in our building in Hasselt. We didn't feel like leaving our home base. And Antwerp always appealed to us. We have friends there and love coming here. Yolan and I were convinced that our concept would also catch on in the Koekenstad. So we decided to look for a property."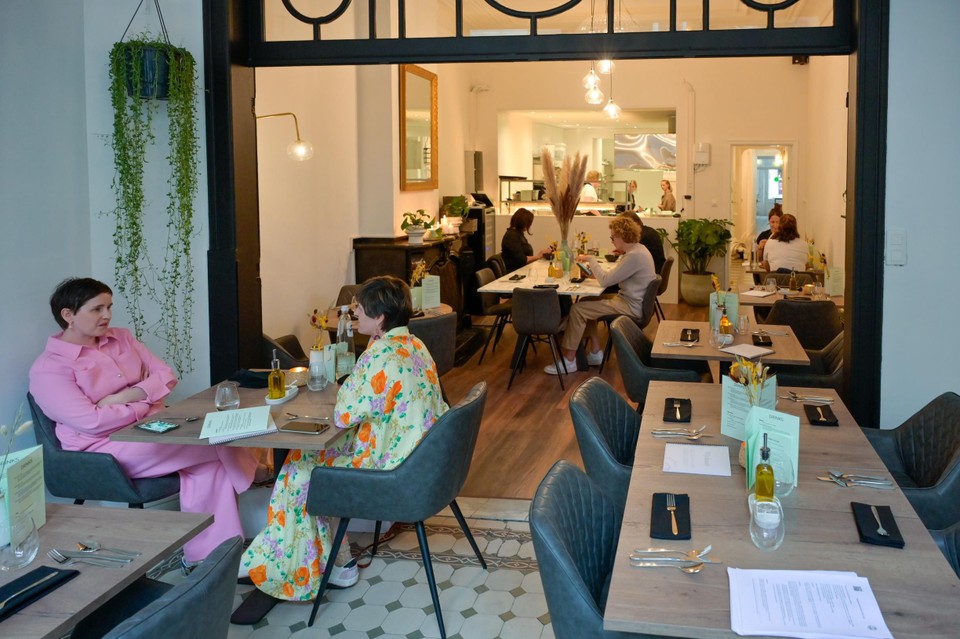 After a few outings, Tekla caught sight of an old mansion on the Oude Koornmarkt. "I called Yolan to say I wanted to go for it. He agreed and later the deal was sealed. After three years of vacancy, the building could use some updating. We installed a new kitchen and a new bar, but kept the authentic elements, including the large courtyard garden."
Enjoy food and decor
From Tuesday, guests can enjoy a menu that changes three of four courses. There are always two choices for both the dessert and the dessert. So no a la carte. "A conscious choice," says Tekla. "In these ways we ensure less food waste and people have to make fewer choices."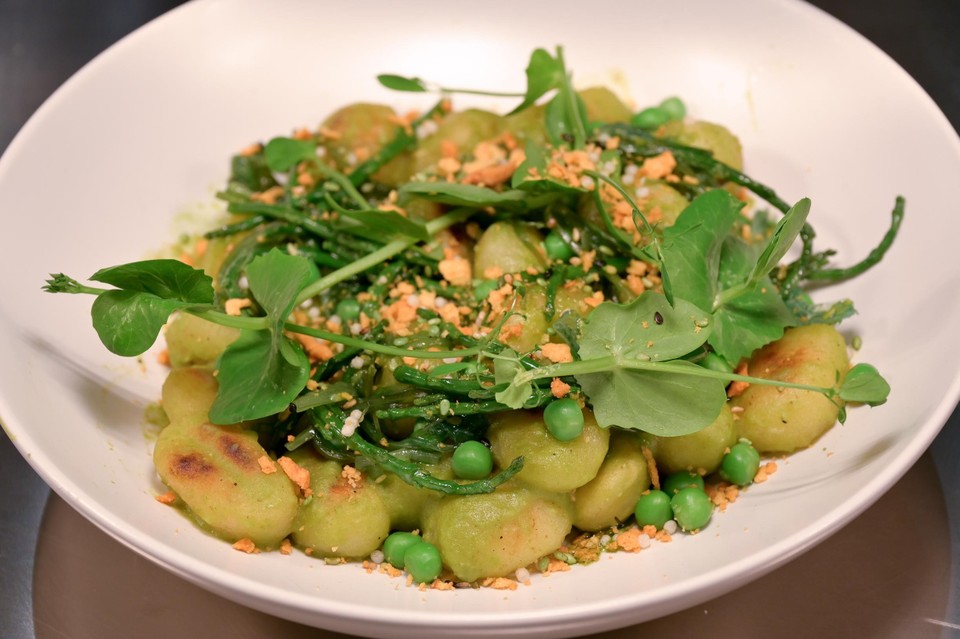 Tekla is confident that Lento will also catch on in Antwerp. "People are open to the concept anyway, which they certainly aren't. After all, we are committed to the same cause. We all just have something different to offer. We want to rhyme that you can eat vegan perfectly with classy dinners in an Instagram-worthy decor. And all that for a very reasonable price."
(lava)