The "epoch of Lithuania" is called by the Ukrainians the period from the 14th century. pr. until 1569 At present, most of present-day Ukraine became part of the GDL and was directly controlled from Vilnius.
But when thinking about the relations between Lithuania and Ukraine in Lithuania, we usually remember only the recent history, and for example, the fact that Lithuanians often fought together with the Ukrainians against common enemies, that we can be grateful to Kyjiv for writing, forget or not know.
According to prof. A.Bumblauskas, it is with a long history of Russian historiography activities in both Ukraine and Lithuania. Russia, and later the USSR, sought to remove both the Grand Duchy of Lithuania and Ukraine from the list of subjects of history, treating the old Ukraine only as Russian lands.
Such an approach, emphasizes the historian, is wrong. The Duchy of Kyiv, ruled by the Grand Duchy of Lithuania, and other Ukrainian lands have been included since Moscow Russia, and Ukrainians and Lithuanians have lived together fairly well, and over 200 years, many things can be considered part of the common heritage.
– How did Lithuania establish itself in the current Ukraine? Was it due to military marches, or perhaps connected by dynastic ties?
– Very differently. You will not draw one strict conclusion here. It can be said that the influence of the GDL grew in those lands.
That growth sometimes led to the countries joining peacefully, and sometimes the situation escalated into a military conflict.
For example, there is such a semi-legendary history that Gediminas around 1320. conquered Kyjiv, winning the Battle of Irpen. By the way, the same Irpen, whose name still often sounds. Stephen Rowell, a British historian who works for us and a specialist of that period, is basically trusting the legend.
Many lands were subjugated by the Gediminas through his wife. For example, Gubiminas' youngest son, Liubartas, leaked to Volyn.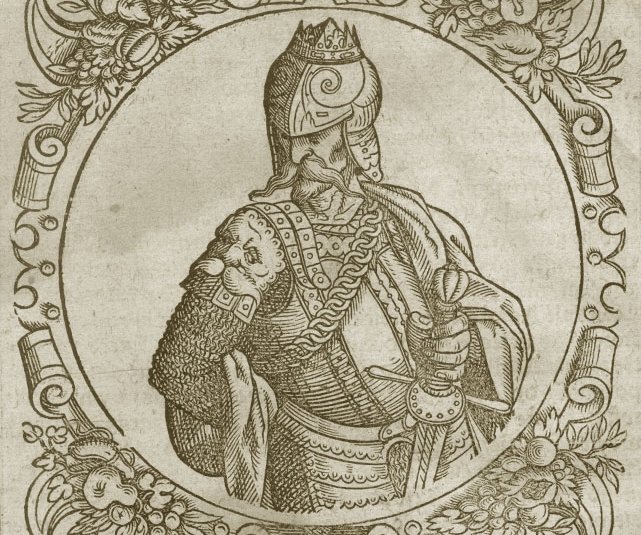 Wikimedia Commons / Public Domain Image / Prince Gediminas
We call Lutsk Castle a "Vytautas" castle, probably the construction is in Vytautas' time, but the Ukrainians themselves usually call the castle Liubartas Castle.
Liubart was, let's call, a prince of fire. Sometimes historians take the time that Volhynia was still an independent duchy at that time, which is that the duke is a stranger.
Usually, when we want to speak amicably, we say that the lands of Ukraine have been connected amicably. But this is rarely the case in imperialism. Even marriages usually come from deductions.
It can be said that Gediminas captured Kyjiv since the Battle of Irpen. But this is one theory. Sometimes the Ukrainians are more willing to admit that Kyjiv has been ruled by the GDL since the time of Algirdas' son Vladimir Algirdaitis.
Its establishment in Kiev is associated with the Battle of the Blue Waters in 1362. The Algirdas then occupied Podolia, which was a very important land in Ukraine.
So little by little, we took root in that space. Volyn-Halich, Podolsk, Kyiv, Chernihiv – these duchies were subordinate to Lithuania.
– How strong was the Lithuanian government in Ukraine? Was the attitude "pay taxes and leave you alone" or was there some kind of cultural connection?
– First of all, it must be borne in mind that our princes in those lands of Ukraine were Russians. I deliberately did not have the word "Russian", I think we gave it unnecessarily to Moscow on behalf of Russia. Because of this, I sometimes use the words "Russia" and "Russians." Sometimes I add "old Russians" or say "Ruthenians" for clarity.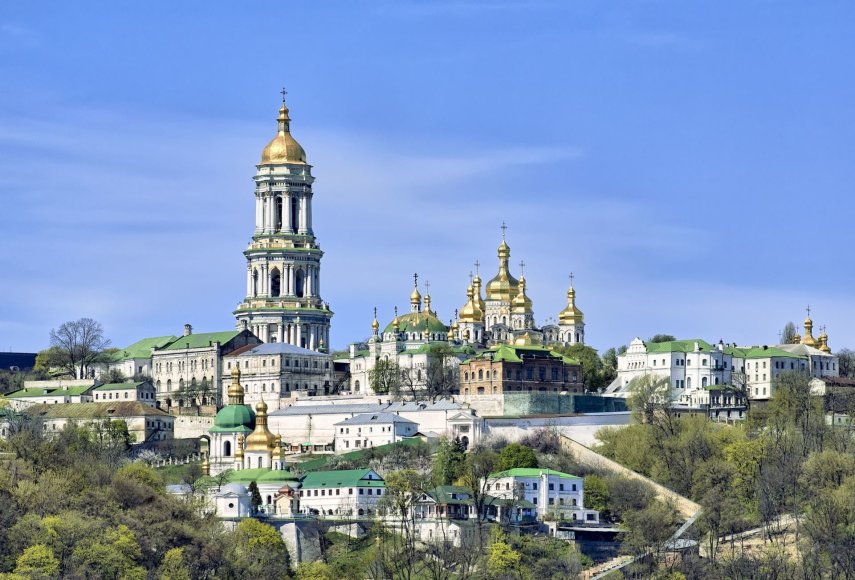 Photo by 123rf.com Kyiv
That is, we had various affairs with those old Russians. Zenon Norkus has pointed out that the GDL rule was reminiscent of the British Empire. In the sense that we ruled through local rulers. Those local rulers were, of course, the Gediminas, but there was no strict, centralized order to make things as straightforward as in the Russian Empire.
And Vytautas changed his relatives, cousins ​​and even more, his deputies. Taking into account their local responsibilities as well.
Boris Cherkas, one of my favorite Ukrainian historians, is now defending Kyjiva on the front, saying that Vytautas had exploited the potential of the lands of old Russia and directed their inhabitants against the Tartars. And so good at mastering them.
We now sometimes jokingly say in our cathedral to give the Ukrainians Kyjivo Russia with all its history. Because the Russians took it from them. And Putin repeats the clichés of Soviet textbooks. More specifically, clichés of imperial textbooks.
According to imperial textbooks, Kyiv is the beginning of Russian land, and the beginning of Russian baptism is in the Crimea, where Vladimir was baptized. And that, Russia takes for granted and Ukraine does not find its status as a nation in those textbooks. Va here and all the trouble.
– How do the Ukrainians themselves now look at the period when the GDL ruled Ukraine? What are the first images to emerge?
– Ukrainians have long said that Lithuanians are the best imperialists. If we acknowledge that Kyiv Russia was their state, it is in this case it knocked down, was destroyed by the Mongols, and then came the Lithuanian Mongolian lion. Lithuanians were also robbers, but not as severe as the Mongols, and did not seem to have done anything wrong during those two hundred years.
Then came the Poles, who oppressed the Ukrainians, there were Cossack uprisings. Then the nineteenth century. came mascots and it was all bad. Then the Bolsheviks. That's right, in this context, Lithuania looks quite decent.
This content is for
for subscribers only
Login
Monthly
plan
099


€
MONTHS

The first month – only 0.99 Eur,
later – 4.99 Eur / month.
The first month – from 0.99 Eur,
later – from 4.99 Eur / month.
The best
proposal
-40%
Annual
plan
3599


€
MET.

You will receive:
15min subscription
Movies and series PEOPLE CINEMA
Newsletter BNS Sprint.
* When paying by phone, an additional operator service fee is included. Meanwhile, paying by bank card will not cost you anything extra.
Pay

You can unsubscribe at any time.
Enter your mobile, we will send the code
We've sent the code to your mobile phone. Enter it and read on