The amounts distributed by FIFA for its second phase FIFA FUND (The Player Protection Fund created by FIFPro in cooperation with FIFA).
Like the Panhellenic Association of Paid Footballers-Footballers:
In a total of 140 approved applications worldwide, 58 come from PSAPP and its members, our footballers whose teams were relegated or did not declare participation in the professional championships of the 2020-2021 season. Specifically, our members shared the amount of 1,366,663 $$ from a total of 3,000,000 of the fund, an amount that covers 60% to 100% of the debts that exist from the teams to each player individually.
Under these circumstances, the world negative first of Greece in debts to the footballers is reflected once again through the numbers. Needless to recall the "first" that our country occupied in the 1st phase of FIFA FUND, while it seems self-evident and rather typical to predict that those in charge sit with folded arms and do not provide effective solutions to protect its real protagonists. sport, so the corresponding "firsts" will continue for many more years.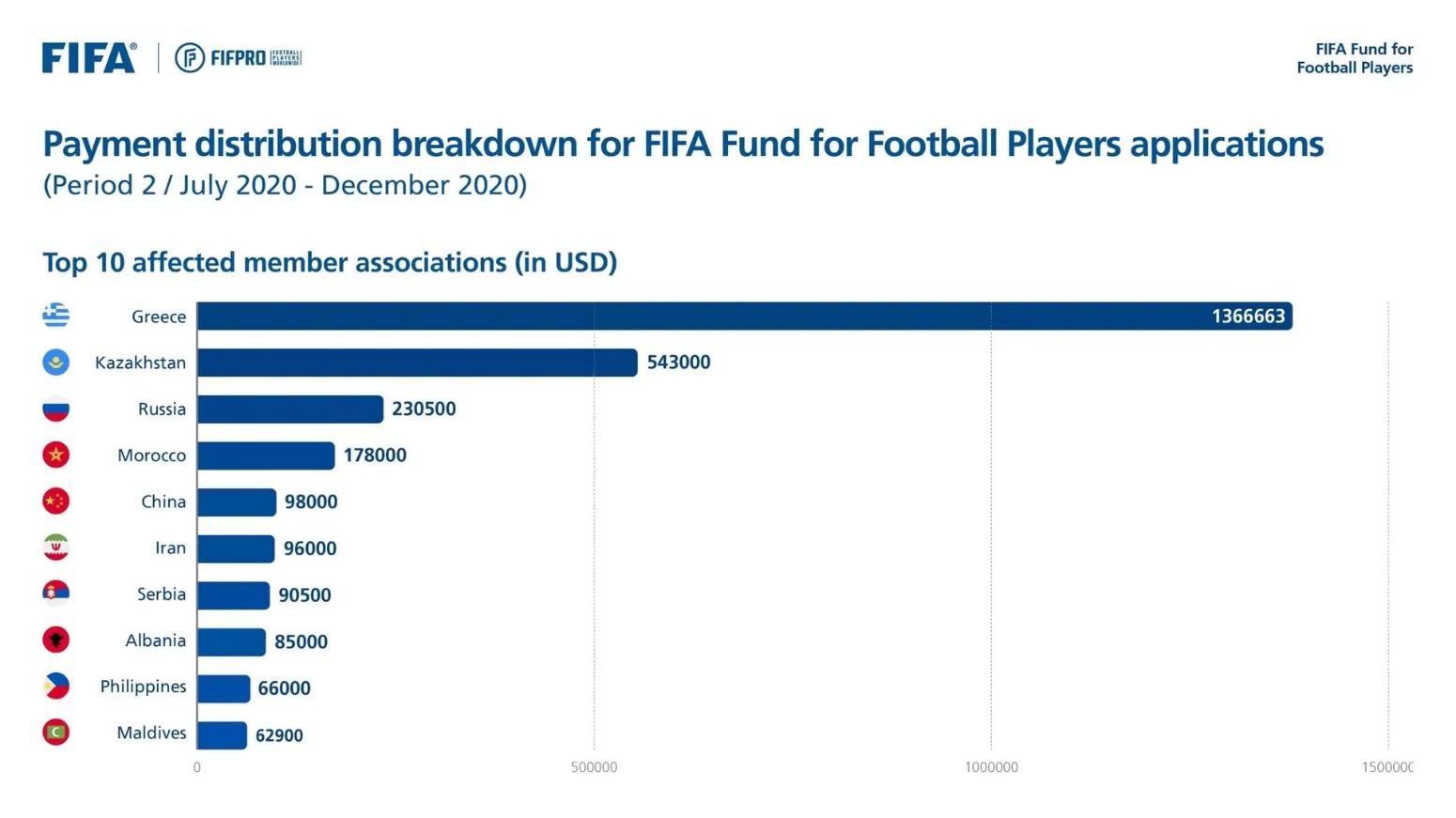 Follow bwinSPOR FM 94.6 at Google News to be the first to know the latest news from Greece and the world.