Thousands of people are fleeing the war with just the necessary things. Slovaks help them en masse with the transition and accommodation, but most of them come without money or with only a minimum of means of survival.
It is understandable to assume that one will need a job. What chance do you have to work with us? What conditions apply in which departments will be welcomed?
War refugees can now look for work in Slovakia. The Ministry of Labor and Social Affairs has allowed the employment of people who fled to our territory before the war. They do not even need a work permit, it is enough if they apply and are granted temporary refuge and status as a "resident".
"Residents of Ukraine with the status of" resident "will have access to the same places as Slovak citizens, with the exception of civil servant cities," the Ministry of Labor and Social Affairs explained. However, the question is how much we can secure the work.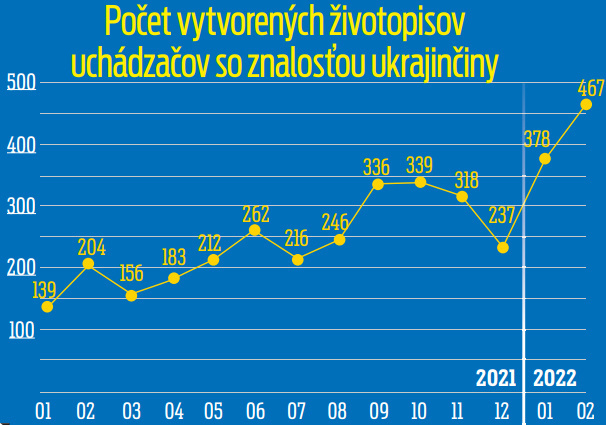 Open gallery
"We want to help them in the first place, but at the same time we do not know how many people with what qualifications, language skills and the like will come," explained Martin Krajčovič from the Slovak Alliance of Modern Trade (SAMO). However, he cites the corona period as an example, when SAMO additionally employed 6,000 people.
According to experts, there is no need to worry that the Slovaks themselves lost their jobs. "We have been recording record numbers of job vacancies in Slovakia for a long time, so Slovaks do not have to worry that they will not find a job or that it would affect their salaries," said Martin Hošták from the Republican Union of Employers.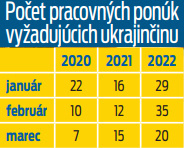 Open gallery
It will depend on your qualifications
Lucia Leváková, WOODCOTE GROUP
– We do not currently employ citizens of Ukraine. We are ready for their massive arrival and we plan to lend them a helping hand and employ them with us. We can provide all employee benefits like any other employee. As for the type of employment and positions, it depends on their qualifications and work experience.
We are used to the international team
Jana Jarosova, Wolt
– In Slovakia at that time almost 100 employees and among them colleagues of different nationalities, we also have a colleague from Ukraine, whom we are trying to be currently within the Wolta helps various forms of support.
We also work with partner couriers of Ukrainian nationality, of which there are several dozen. We are happy to welcome and cooperate with new colleagues or partners from Ukraine.