Eintracht Frankfurt is aiming for a turnaround against FC Bayern of all places and is fully relying on the positive memories of the first leg. However, coach Oliver Glasner has some personal problems to solve.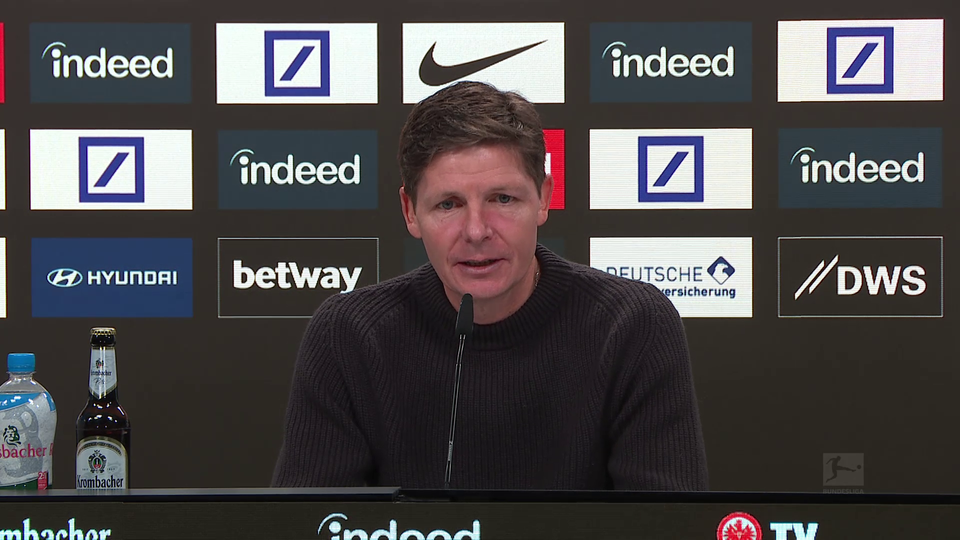 Eintracht Frankfurt welcomes the top team from FC Bayern on Saturday at the top season (6.30 p.m.). The Hessians are in a crisis after just one win this calendar year, but the guests from Munich are not in top form either.
the initial situation
It's actually like always when FC Bayern comes: Eintracht goes into the game as a blatant outsider, but somewhere in the back of Frankfurt's mind there is a faint hope of a sensation. There are plenty of examples that the Munich star ensemble stumbled in Hesse. But is a Frankfurt victory actually within the realm of possibility at the moment? It's just hard to imagine.
FC Bayern is currently not unbeatable either, as the 2-4 defeat in Bochum and at least the first half against Greuther Fürth (0-1) confirm. Eintracht's performances against Wolfsburg (0:2) and in Cologne (0:1) over the past two weekends were simply too bad for optimism. The offensive is unimaginative and harmless, the defense scatters too many mistakes. If Eintracht really wants to get something against the guests from Munich, an enormous increase in performance is needed. Or a miracle like in the first leg.
The staff
In addition, Eintracht coach Oliver Glasner also has to replace a trio of regular players. Kristijan Jakic is suspended, Sebastian Rode (rib) and Daichi Kamada (knee) have to pass due to injury. It gets tight, especially on the double six, where Glasner has to decide between Makoto Hasebe and Ajdin Hrustic. It is also likely that Eintracht will have a total of seven defensive field players, as they did in the first half of the season in Munich.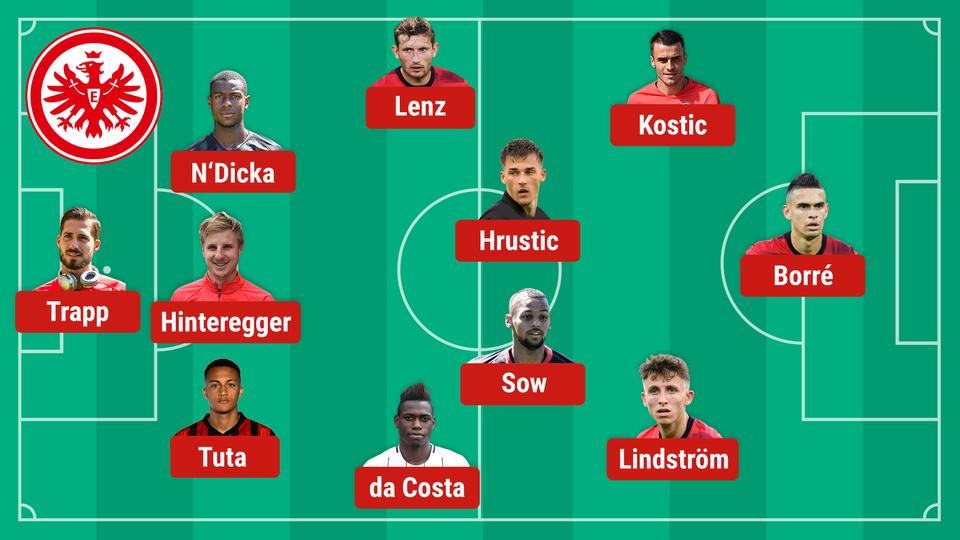 In addition to Thomas Müller (Corona), Bayern also have to have Manuel Neuer (meniscus), Leon Goretzka (knee), Alphonso Davies (heart problems) and Corentin Tolisso (muscle fiber tear). Kingsley Coman is available again after a calf injury.
This is how Bayern could play: Ulreich – Pavard, Upamecano, Süle, Hernandez – Kimmich, Musiala – Gnabry, L. Sané, Coman – Lewandowski
That's what the coaches say
Oliver Glaser: "I asked the guys if they remember what happened before the first leg in Munich. Back then I said we were going to Munich to win there. Everyone thought what kind of nonsense he was talking about – and then we did it."
Julian Nagelsmann: "Frankfurt are a team that has clear processes and a coach who has an idea of ​​how to defend and also how to play around a defending team like us. In connection with the fans, who are responsible for a healthy, aggressive atmosphere in the club stadium, they have good physicality and biliousness. It's a task we want to measure ourselves against."
You have to watch out for these players
At Eintracht, the focus is on the top performers. Filip Kostic and Martin Hinteregger, both of whom have been chasing after the music lately, are just as popular as Jesper Lindström, Djibril Sow and, of course, Kevin Trapp. Eintracht, that's against Bayern, needs a cream day in all positions. Downward rashes, and there have been too many of them in past games, especially among the supposed leaders, are punished directly.
And at Bayern? Robert Lewandowski (28 goals in 23 games) should be in a good mood.
The statistics of the game
Speaking of Lewandowski: The Pole has already scored 16 away goals this season and could set a Bundesliga record with another goal. For comparison: All Eintracht players together have only scored three times in the same period.
A record, albeit a negative one, also beckons the Hessians: Another defeat in their own stadium would be the fourth home bankruptcy in a row. That has only happened once in history: in the 2010/11 season and the notorious second half of the shameful season.
Further information
End of further information