In Lithuania, as in many other countries, about 70 percent. population is vaccinated against COVID-19 infection. Some not only two, but already three times. Especially since the Financial Times reported that unvaccinated people under the age of 50 get Omikron faster than the seasonal flu. However, vaccines continue to flow to Lithuania through the Nemunas …
Fear
Let us first remember 2020. in the autumn and winter, when the greatest fear of COVID-19 infection prevailed. And how world politics and the World Health Organization (WHO) waited for the vaccine to be made.
And it finally happened. Comirnaty was the first vaccine for patients and the German BioNTech and Pfizer to be approved by the European Medicines Agency (EVA). The first shipment of this vaccine sent a lot of very hot images in Italy at that time, a common grave in Spain scared Lithuania in 2020. December 26, the second day of Christmas. We learned that a vital shipment, like the nectar of human immortality, was escorted by police crews. Probably because Lithuanians who were scared to death would not save vaccines along the way. Do not break into the refrigerator or thaw the vaccine. Because they were so far only for doctors. Vaccination of Lithuanian medical staff started on December 27.
How many vaccines did Lithuania have at that time? The figures were not made public.
Only the newly appointed Minister of Health Arūnas Dulkys promised to receive 10 thousand. doses.
Whether they were received is a big question. However, in 2021. January 6 According to the data, in Lithuania already 40 thousand. doctors had received the first dose of Comirnaty.
That confirmation was already flown from Germany in the fourth consignment of Comirnaty.
Also in January, the first vaccine of the pharmaceutical company Moderna – 2400 doses – continues to the van from Belgium in Belgium. doses. This vaccine, due to its side effects, is probably the most unpopular among Lithuanian citizens and was once stopped, later called Vaxzevria.
From April 21. The vaccine Janssen from the players' company Janssen Pharmaceutica NV has also been vaccinated in Lithuania. The first 4800 doses were obtained.
According to statistics, Lithuania has so far received 6,722,845 doses from various manufacturers. 4,400,943 doses have already been used. There are 168 doses per 100 inhabitants. The population of Lithuania is 2.8 million. Then, in theory, all the country's citizens, including newborns, could have been vaccinated twice. The supply of vaccines was quickly shaken.
For example, last May, vaccines were delivered to Lithuania as many as 11 times. Not in the hundreds, but in the tens. With such a surplus, from 31 May. Mass vaccination of the Lithuanian population was launched.
Courage
That's when it became clear that far from everyone wants to get vaccinated. As in other countries. However, the Lithuanian government has ordered vaccines from
COVID-19 not only for 2022 but also for 2023. And, as SAM Chancellor Jurgita Grebenkovienė has publicly stated, it is not possible to purchase reserved quantities of vaccines.
So will you still have to buy? Because, according to SAM representative Julijanas Gališanskis, Lithuania has ordered a total of 15.3 million. doses from six manufacturers: AstraZeneca 1.86 million, Janssen Pharmaceutica NV 0.7 million, Cure Vac 1.38 million, Moderna 0.517 million, BioNTech and Pfizer 10.296 million and Novavax 0.633 million. doses.
How much it will cost? According to J. Gališanskis, the prices of vaccines are not made public, because such a condition is provided in the agreements with the manufacturers. Then it only remains to remember that in 2021. It was announced in February that a single dose of Comirnaty vaccine cost around € 12. The modern vaccine cost around € 15. The cheapest is the vaccine produced by AstraZeneca, later called Vaxzevria.
The price of this vaccine is 2 euros, but the population does not feel and did not want to be vaccinated very much – due to the long time between the two vaccinations and side effects.
Charity
So, all last year, and this year, Lithuania really does not feel vaccines from
COVID-19 shortage.
So he started donating to other countries. And it is the Vaxzevria vaccine made by AstraZeneca, which is unpopular in Lithuania, that usually causes unpleasant sensations. However, the donated horse does not look into the teeth. In July of the first year, Lithuania sent 20 thousand. doses of this vaccine to Taiwan and 15 thousand. Sakartvelui.
In August – 26,500 doses to Moldova. He exchanged vaccines with Norway that summer. We sent them Comirnaty and we got Janssen from Norway.
To stop that, we sent 27,500 doses of Vaxzevria to Armenia, and 46,000 more to Ukraine in October of that year, this time with the American Moderna vaccine.
We again sent that dose of 235,900 doses of Vaxzevria to Taiwan. In November, SAM publicly announced that Lithuania had another 623,000 vaccines.
This year we have already transferred 117 thousand to Cyprus. Comirnaty vaccine. According to the latest data, we have already transferred 1.6 million doses to other countries free of charge.
What does this mean? That there is a surplus of vaccines in Lithuania. There are far more vaccines than there are people who want to be vaccinated. According to the Department of Statistics, a total of 4,440,916 doses were used in Lithuania by 16 February this year. 69.6 percent have at least one vaccine. population. Others are apparently either too small or unwilling to get vaccinated.
However, vaccine manufacturers continue to supply us with nectars that "guarantee" their immortality by prior reservation. Not for good eyes, for money.
Maybe enough?
The fifth EVA vaccine recognized on the market is the Nuvaxovid vaccine from the children's company Novavax. Lithuania will purchase 132,000 doses of this vaccine in the first quarter of this year and 310,560 doses in the second quarter. 633 thousand. Then we will continue to fight "fighting" in British, American, German. Until the last vaccinated Lithuanian?
At a time when the Omikron strain is spreading like wildfire around the world, making even three people vaccinated, it's perhaps pointless to call people in for vaccination?
Professor Mindaugas Stankūnas, a professor at the University of Lithuania (LSMU), announced that the peak of "warfare" diseases in Lithuania had reached on February 4. After all, an average of 10,923 people spent a day every day. If we are still experiencing an unprecedented peak of illness?
Commented by Jurgita SEJONIENĖ, Member of the Seimas Health Affairs Committee:
COVID-19 vaccines are still active and protect against serious illness and death. About 80 percent. people who died or were seriously ill had not been vaccinated at all or had not received three doses of the vaccine.
There is still a good chance that we will all get the Omikron strain and get sick, but the disease will be mild and hospitals will not be overcrowded.
Usually, after reaching the peak of the infection, there is a large increase in the hospital after a few weeks, which is not the case with Omikron.
Will we give up protective masks in the future? Yes, those countries where the incidence of COVID-19 infection has declined have abandoned many protective measures. And Lithuania is gradually following this path, based on the example of other countries. Not so many of those bans remain. The United Kingdom has already decided that Omikron does not need to be isolated when infected.
After all, even with the flu, there is no need to isolate. Only we, while still having high numbers of illnesses, are very "burned out" by that wave.
I don't think we've reserved too many vaccines.
A lot of people are still being vaccinated and vaccinated. True, Israel has announced that it will not use a fourth dose of the vaccine to prevent people's immunity from frequent vaccinations from being weakened too much. But there is a chance that people will still get vaccinated, only there will be longer intervals between doses. For example, in the fall, a fourth dose will be offered to vaccinate against viral infections. COVID-19 will only remain as a seasonal infection.
Not as severe as in the first cases in 2020.
Yes, vaccines cost a lot, but what is more expensive? Vaccine, human life or treatment of an infected person? The health insurance fund calculated that the treatment of an infected person in a hospital without oxygen therapy costs 2 thousand, with oxygen – 8 thousand, and in resuscitation – about 80 thousand. euros.
interesting
About vaccines
According to the WHO, up to 15% is used for various reasons. vaccine doses. In Lithuania – less than 2 percent. Since the beginning of vaccination, a total of 77 thousand people have been utilized in Lithuania. doses. Vaccines stored in a low home, from the manufacturer, remain in action for 0.5-2 years. After piercing the vial, the vaccine should be used within 6 to 24 hours.
About drugs
Lithuania has the following drugs for the treatment of severe patients infected with COVID-19: remdesivir (91,495 units), 6-11 vials; casirivimab and imadevimab for 60 courses of treatment; regdanvimab – 240 units; sotrovimab – 1008 courses of treatment. There are also plans to acquire Kineret from Swedish manufacturers.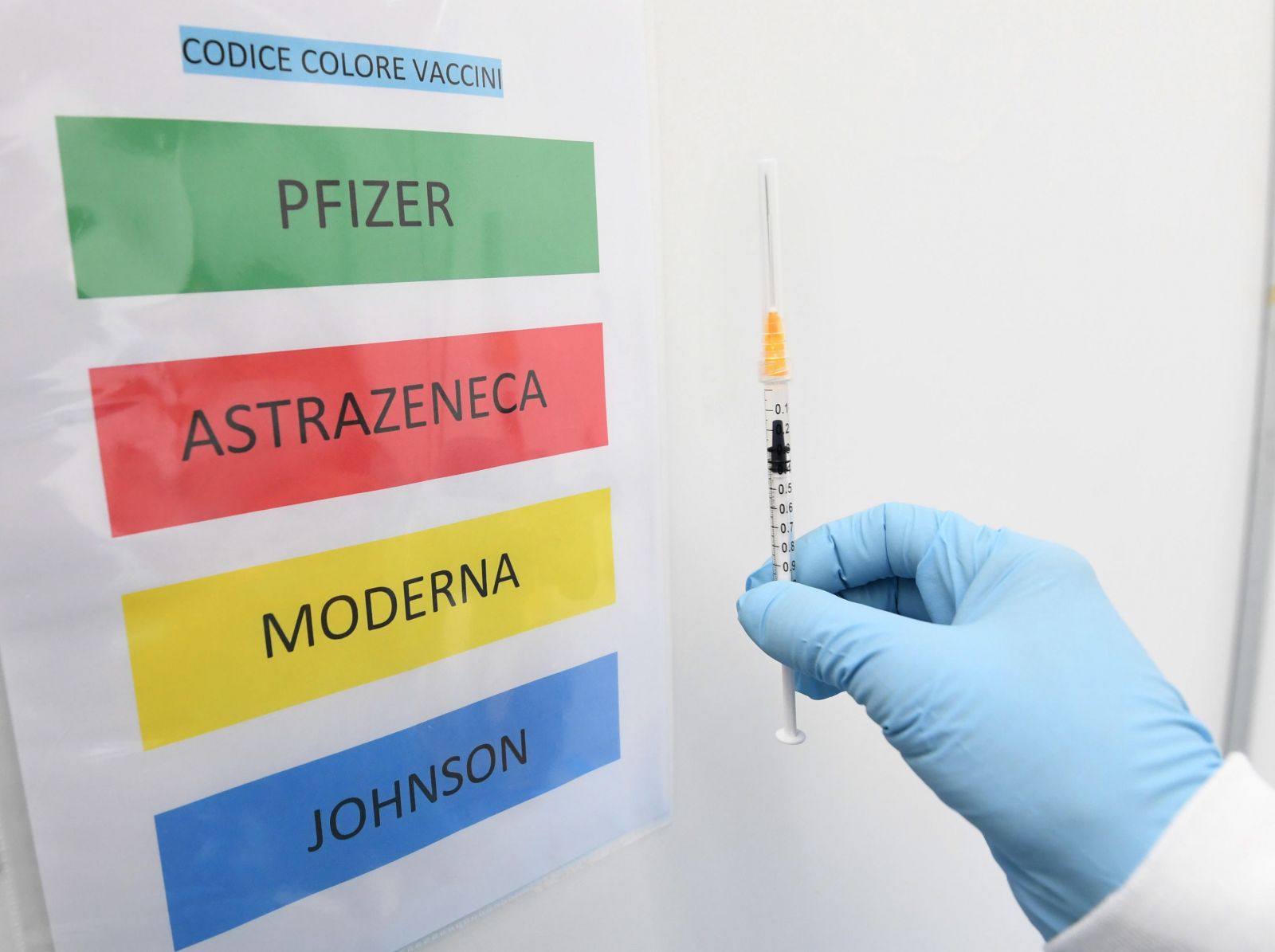 SAM information