You may have already seen it: a lot of garbage cans in the city have recently been sticking stickers with the message I am an ashtray (I'm an ashtray). The stickers are part of a project by students of the Antwerp Management School. They want to make people aware that cigarette butts do not belong on the street.
†
A few months ago, students from the Antwerp Management School (AMS) were given the task of working out a project on sustainability in groups. Justine Morel (22) studies human resources and wanted to seize the moment to do something about the large amount of cigarette butts in Antwerp's streets. "A lot of people put out their cigarettes in the garbage, but then just throw the cigarette butt on the street. Not necessarily because they're lazy, but because they think the trash can will catch fire."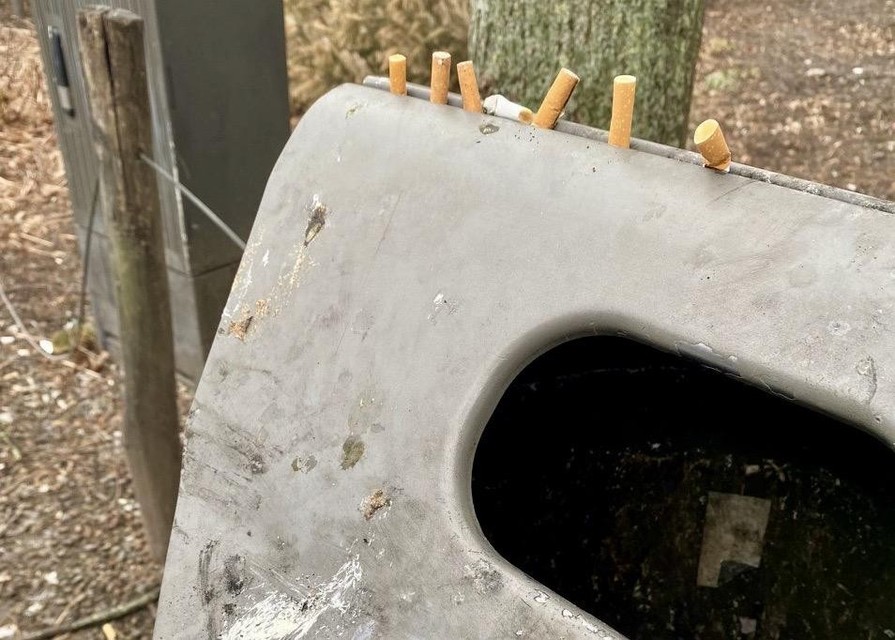 Morel went with her group to the city of Antwerp to discuss the problem. During a round table discussion, the students found out that the garbage cans in the streets of Antwerp are fire-resistant. "We immediately start with the date on which we serve to the citizen. We soon got the idea to manufacture stickers that would allow us to bring information to Antwerp residents in a clear and simple way," she says.
No financial resources for ashtrays
Although the stickers were not the first choice. According to the student, her group initially wanted to design ashtrays themselves and place them in the streets. But that turned out to be a related matter. "The city couldn't help us right away, so we started looking for private individuals. Many wanted to support us, but did not immediately have the financial means to do so. We went to elders looking for money, but in the end we decided to go for stickers."
And she doesn't regret it. "The fact that even the newspaper notices our stickers means that it was not in vain." Moreover, her fellow students are also very enthusiastic. "When we started putting stickers on the trash cans at our school, we immediately alerted smokers that they cannot catch fire. The result was already confused a few days later: much less butts and a very good environment around the bins."
On Wednesday, the Buttkeepers, like the group inclusive, have to present their project to professors. If that goes well, they hope to take further steps in the coming months. "We are currently working on the city's garbage cans. The board has also published this to us. But we can also buy one if can. The intention is that we eventually put dying away in the streets. We will see what we will do after our presentation", concludes Morel. (lava)