Quai de Paludate in Bordeaux (Gironde), the Parisian agency COSA (Benjamin Colboc and Arnaud Sachet) has integrated a mixed program associating a tertiary building and shops and a second building where municipal equipment (cleaning center), a parking lot is superimposed silo with 420 places and 56 dwellings. Areas: 12,000 m². Delivery 2022. Press release.
Contemporary metapolises are understood as territories organized around urban, domestic and economic life. They result from distended, discontinuous, heterogeneous, polynuclear urban spaces, integrating the dense city and the neo-rural. They call for new polarities, these hybrid places, crossing uses and temporalities.
Escaping monofunctionality, these places are necessary for urban logistics and must offer other amenities, other uses.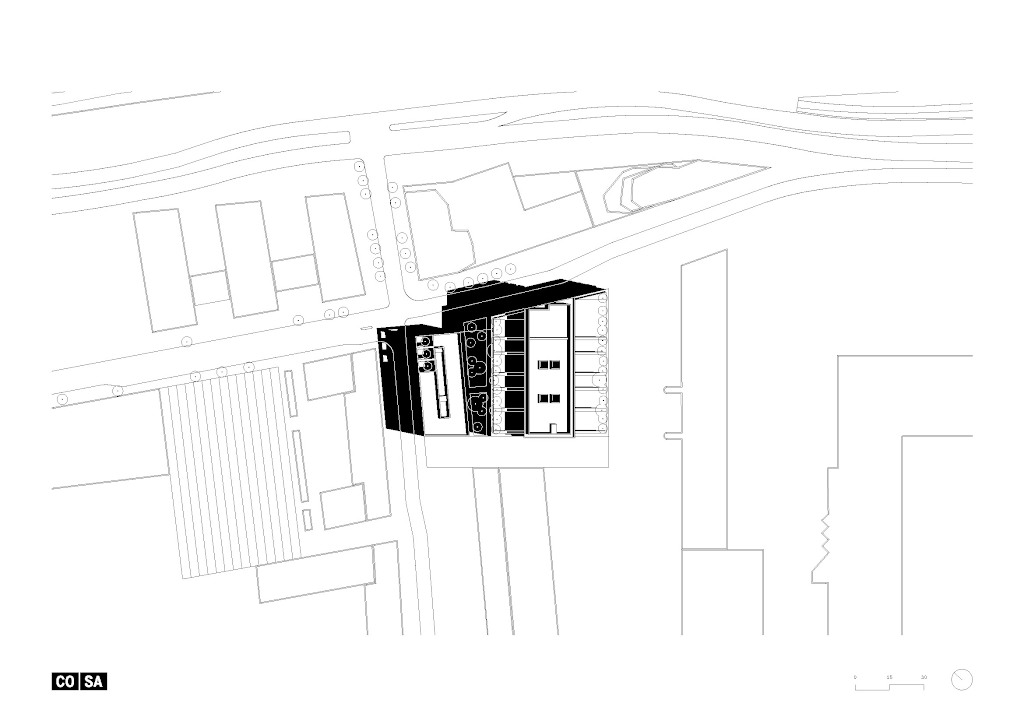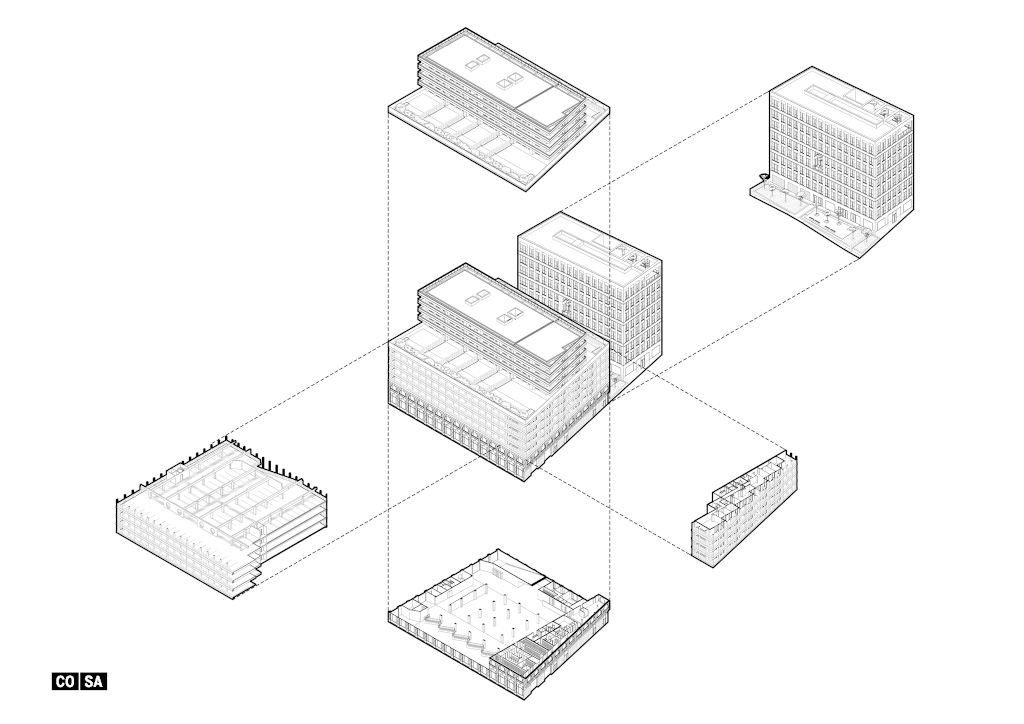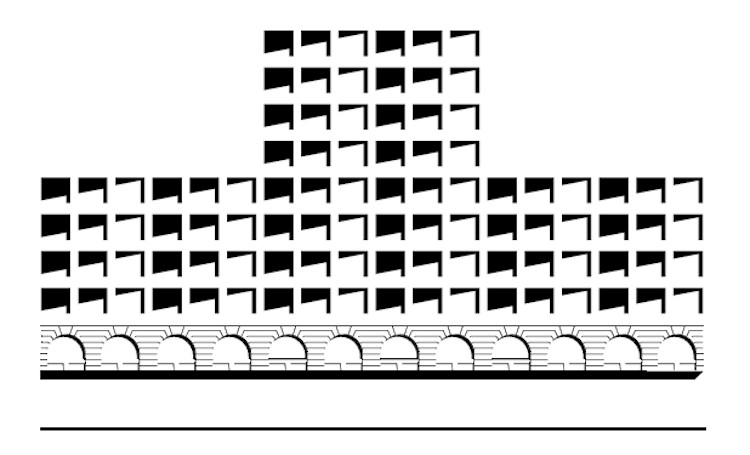 To support the urban redeployment of the Marché d'Intérêt National (MIN) – an area exclusively dedicated to commercial and logistics activities – a small plot, the essential cell of the district, must accommodate offices, an urban cleanliness center, a parking silo and housing – in accession and social.
It is then a question of taking advantage of this programmatic congestion, making it fruitful, to create an urban core for the development favorable to the district.
A programmatic palimpsest seeking to integrate into the neighborhood, the project offers an exquisite corpse of architectural writing.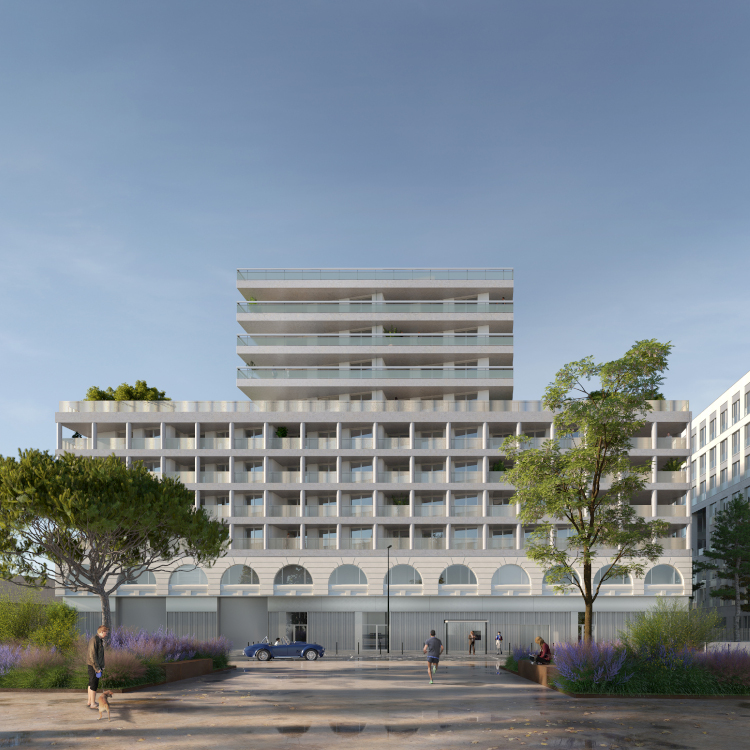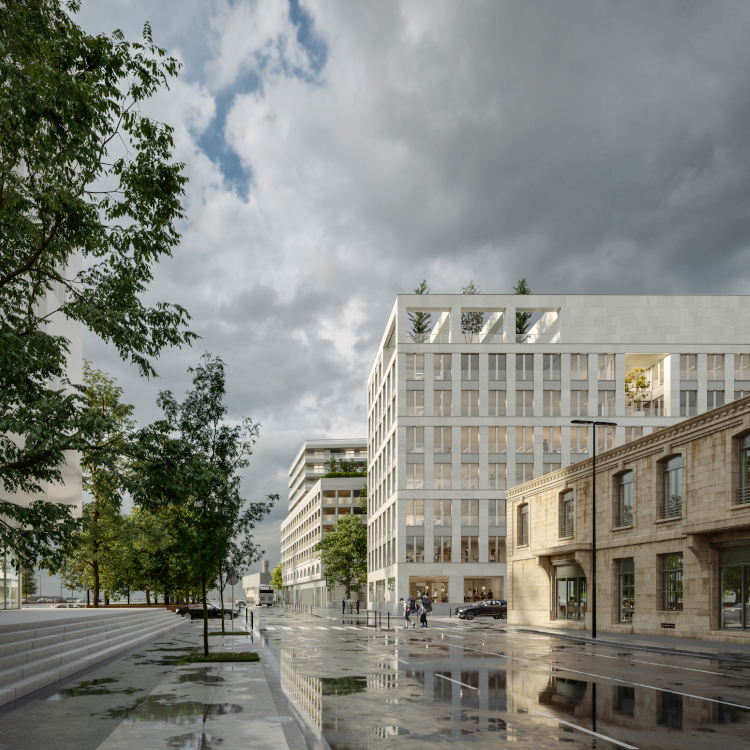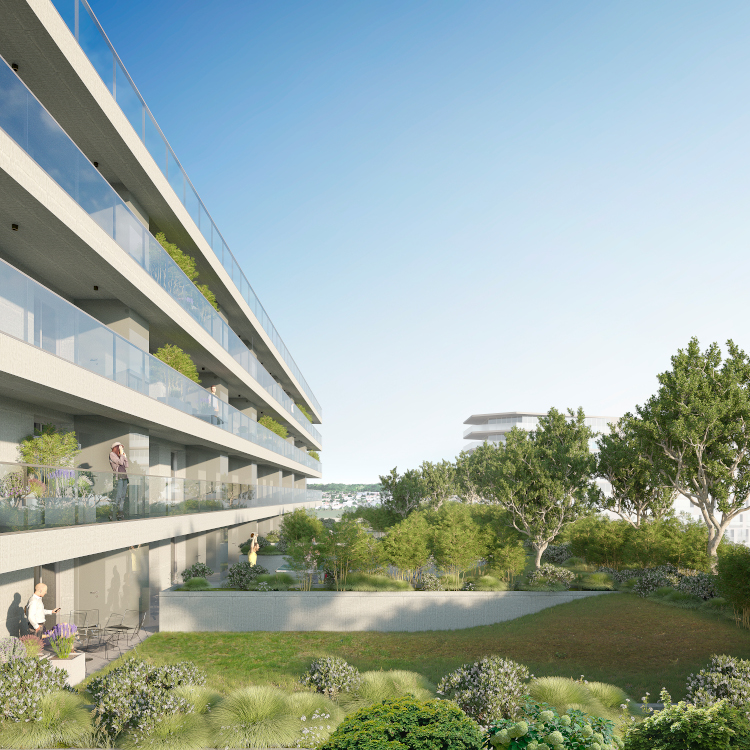 The tertiary building acts as an urban shield. It is named at the crossroads of routes, at the junction between the Belcier district and the MIN. Installed perpendicular to the river, it leaves open the views of the neighborhood on it. The double register of the facades ensures the transition of scale between the existing and the constructions to come.
A pocket square, for office use, punctuates the street with plants. Beyond, a municipal cleanliness center transcribes in concrete, not without malice, the 18th century facades of the Port de la Lune designed by the King's architect, Jacques Gabriel. Displaced in an absurd way in this peripheral district, they undergo a G. Matta-Clark cutout there which shelters the necessary accesses and openings on the street and betrays the trickery.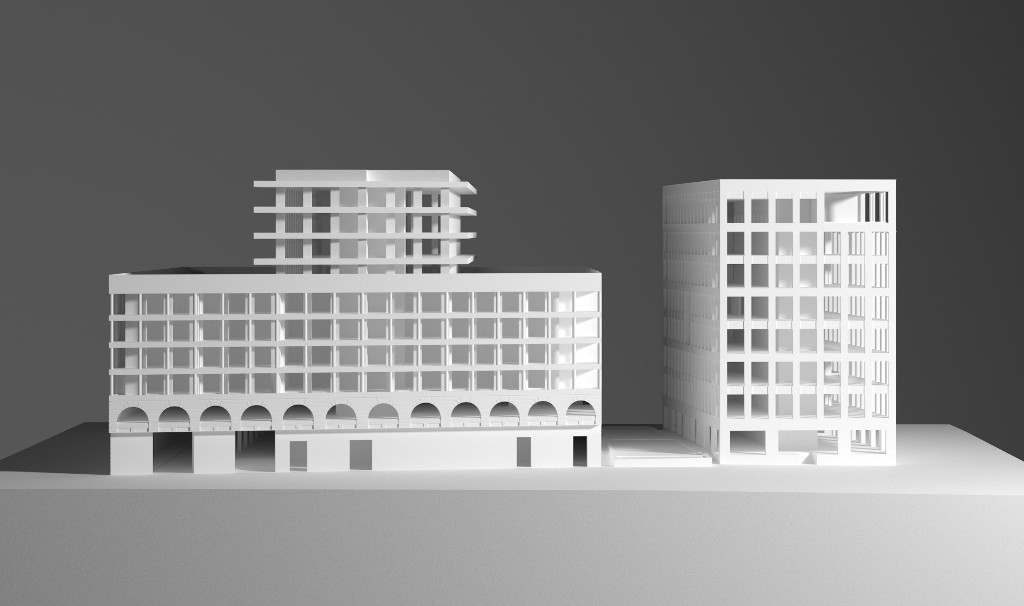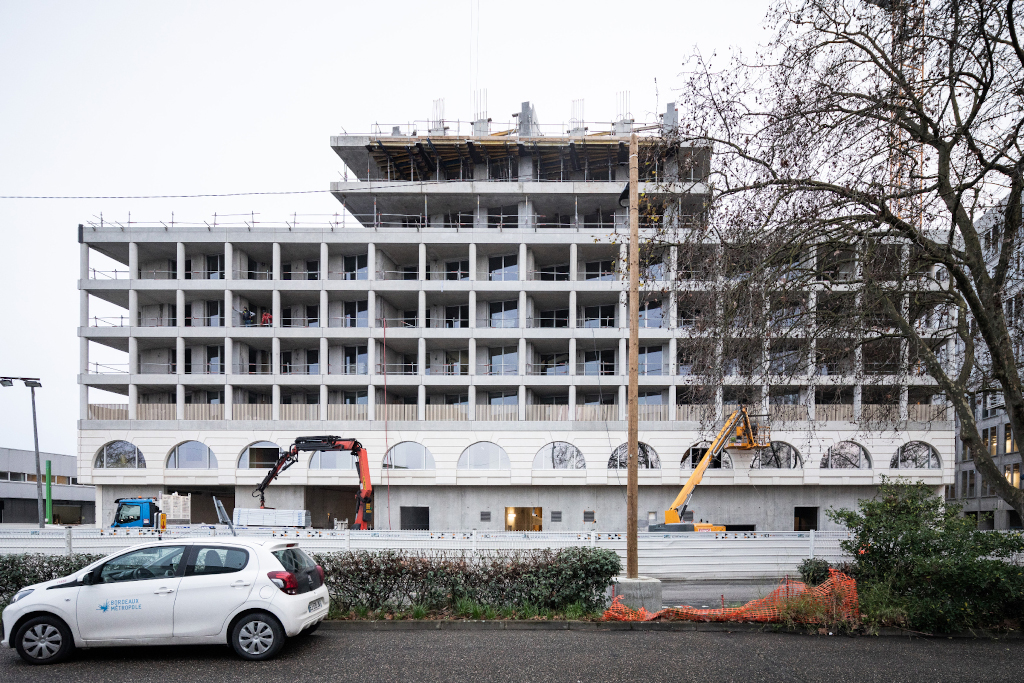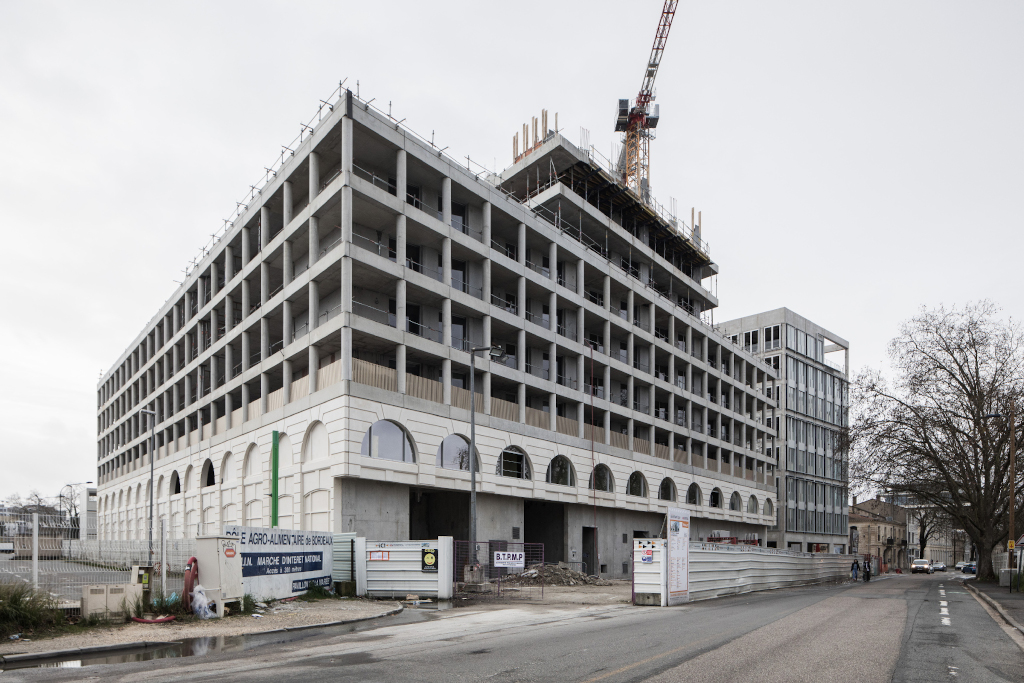 There is superimposed a parking silo and housing on the street, unified by crude posts, oscillating between a work of art and a colonnade. A hanging garden grows on the roof of this essential logistics complex and accommodates collective housing. Large balconies, punctuated by exterior cellars as partitions, make it possible to inhabit the horizon, between the old town and its contemporary suburbs, the Garonne and its hillsides.
It is in this joyful and nevertheless serious urban collage that the future of the district is based: between uses and symbols, ordinary and extraordinary.