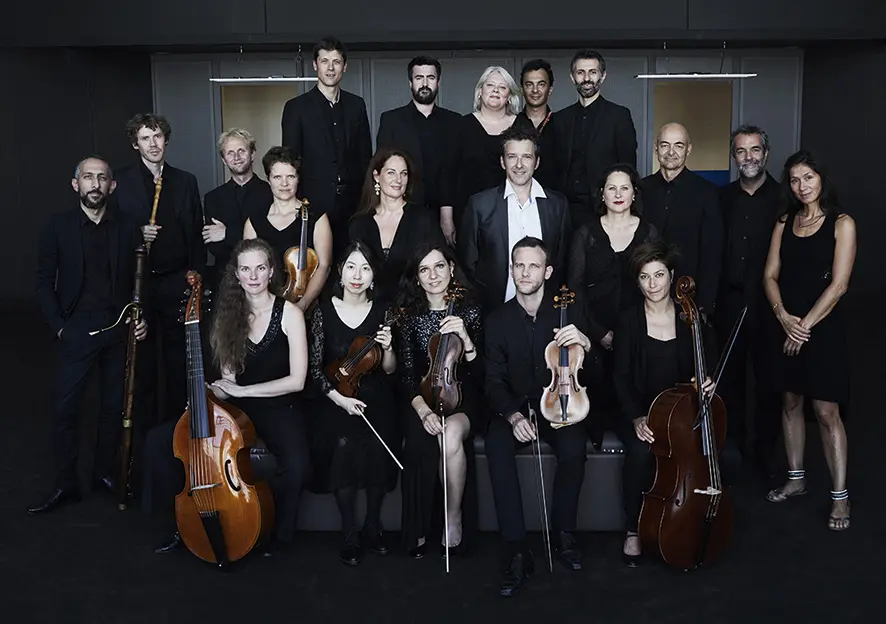 The New Characters Set © Cédric Rouillat
It was on the occasion of the Treaty of Aix-la-Chapelle (which ended the War of the Austrian Succession) that Jean-Philippe Rameau was commissioned The surprises of love, opera-ballet which was given for the first time in 1748 at the Palace of Versailles in front of the royal family.
The French Baroque composer stages several "entrances" (independent sketches inspired by Greek mythology) intended to be performed independently or combined with each other as needed.
---
A baroque delight with a thousand colors
---
This is for the 1757 version, including two new entries (Anacreon and The Sybarites), which has been chosen by the whole new characters, led by conductor and harpsichordist Sébastien d'Hérin. A triptych introduced by the Return from Astree which celebrates pleasure, love, drink… like so many signs of a serenity rediscovered thanks to peace.
A baroque delight with a thousand colors whose date of representation coincides miraculously with that of Valentine's Day, thus offering an original and perfect idea of ​​a romantic outing.
---
The surprises of love – February 14 at 8 p.m. the auditorium
---