The government will provide a total of HUF 3,827,913,000 in additional funds for the infrastructural development of the Southern Economic Zone in Debrecen, of which HUF 1,214,607,000 was determined on the basis of the results of public procurement procedures and HUF 2,613,306,000 for project decision-making elements not covered by the public procurement procedure. .
THE News According to the information provided by the municipality, half of the 200 – hectare area south of Debrecen airport has already been completed, and the municipality will carry out the remaining 100 hectares in the coming years. These include more than 10 kilometers of roads, two roundabouts, 12 kilometers of footpaths and cycle paths, 15 kilometers of sewer backbone and 10 kilometers of rainwater drainage network. The current decision concerns the latter element, according to which the government will provide HUF 1,121,560,500 additional resources for the preparation of the stormwater drainage project element.
The total estimated gross cost of the planned developments in the Southern Economic Zone is approximately HUF 50 billion, and will be realized in the investment of the local government and NIF Zrt. Between 2021 and 2024.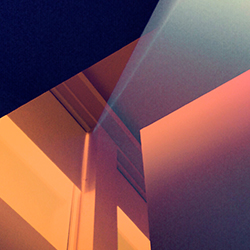 The experts will talk about the most important issues of the Hungarian construction industry at the Construction 2022 conference on April 26. Click for details!
This is not the only significant investment in the vicinity of Debrecen, the city is a popular destination for key government investments. We recently reported on the announcement by the Foreign Minister that the South Korean company EcoPro will bring a huge investment worth HUF 264 billion to Hungary, which will set up a cathode plant in Debrecen suitable for the production of electric car batteries. Another investment in the automotive industry was announced in the summer, the German company Vitesco Technologi (VT) is building a new factory in Debrecen to produce automotive electronic components as part of a greenfield investment. In addition, BMW is also building its production lines here, and Debrecen has also emerged as a venue for the Hungarian coronavirus vaccine.
They also announced to the government that they had declared a 6-hectare plot of land in the western part of Debrecen, near the M35 motorway, to accommodate a steel structure plant.
Cover image source: Getty Images