Princess Caroline of Hanover celebrates her 65th birthday on January 23, 2022. The princess, who once made the headlines of the press for her romantic romantic stories, is now a fulfilled grandmother. The sister of Prince Albert II has become a pillar of the Rock, a princess who has always fulfilled her role to perfection, accepting the arbitrary rules of succession, founding rules and sine qua non conditions of the monarchical system. These rules made Princess Caroline of Monaco the heiress twice in her life.
Read also: The winter holidays of Princess Caroline and her family in Gstaad
The surprise birth of an heiress in Monaco
Princess Caroline Louise Marguerite of Monaco was born on January 23, 1957. On that day, the Sovereign Prince Rainier III was to have a boy, but Princess Grace gave birth to a girl. It will then be necessary to completely redevelop the room planned to accommodate the baby in the Prince's Palace. Would a boy have filled the couple more? In reigning families, as we know, dynastic succession is of fundamental importance. Fortunately, already at that time women were able to ascend the throne in Monaco.
Princess Caroline was therefore born heir to the Principality, replacing her aunt, Princess Antoinette. Princess Antoinette, Baroness de Massy, ​​had assumed the role of heir presumptive to the Monegasque throne for 7 years, when her brother, Prince Rainier III ascended the throne in 1949. Without realizing his position or even the following events, Princess Caroline was stripped of her top position 1 year, 1 month and 19 days later.
On March 14, 1958, Princess Grace gave birth to a boy! According to the Monegasque Constitution, which respects a rule of primogeniture with male preference, with equal rank, a boy has priority over a girl. In other words, Princess Caroline was no longer first in line, overtaken by her brother and perhaps even destined to fall back again and again with each birth of a future sibling. Princess Grace, however, will only have one boy. In 1965, Rainier III and Grace had their third and last child, Princess Stephanie. From this date, the order of succession is as follows: Albert, Caroline and Stéphanie.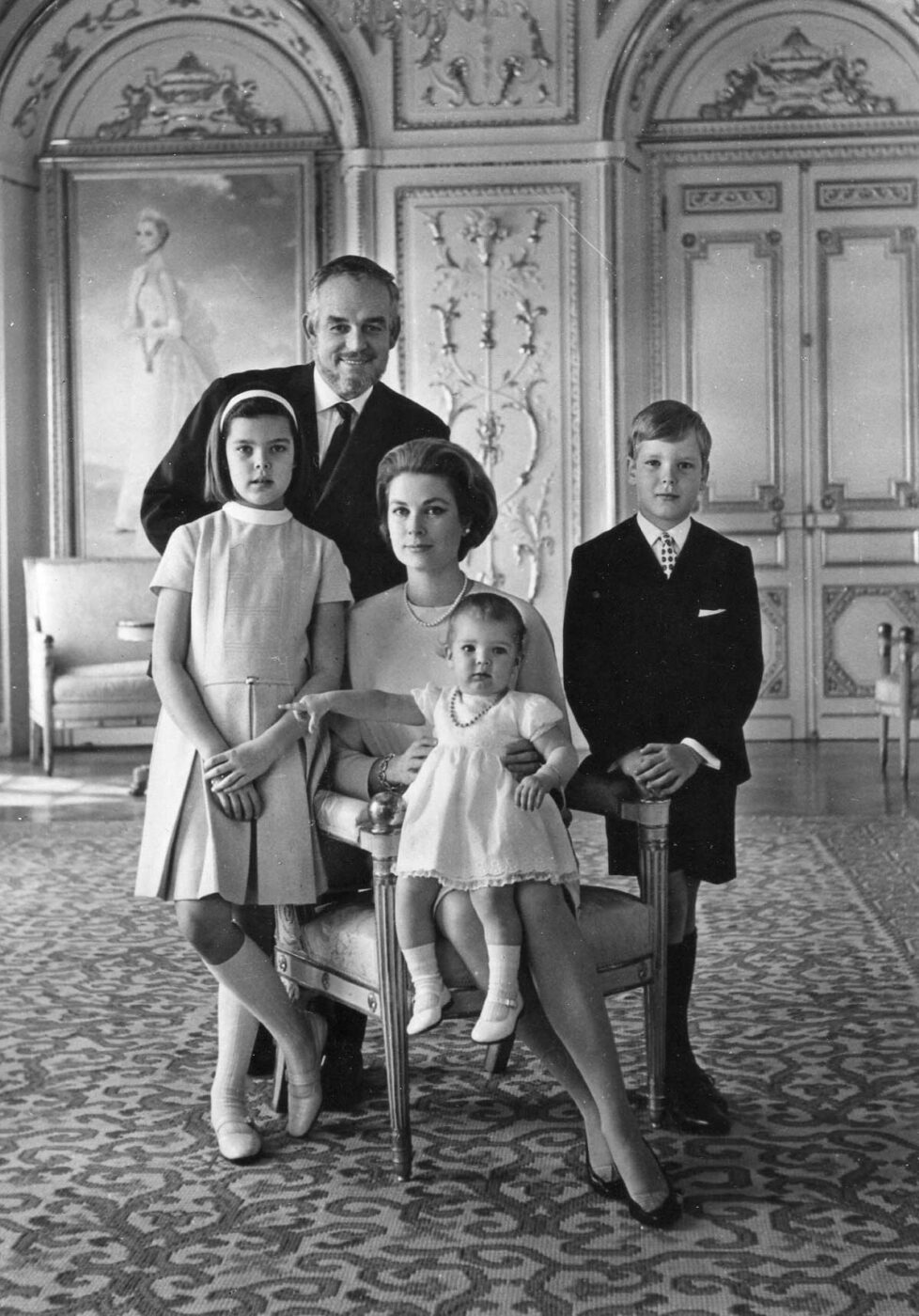 Two days after Prince Albert was born, Rainier conferred on him the title of Marquis des Baux, a title usually reserved for the heir to the throne. Prince Albert will keep it until the death of his father and his ascension to the throne in 2005. On the title side, Princess Caroline became Princess of Hanover in 1999, during her third marriage to Prince Ernst August of Hanover, pretender to the throne of Hanover. She then joined her husband's royal family, and possessed the predicate of Royal Highness, superior to that of Serene Highness enjoyed by the Grimaldis.
On April 6, 2005, Albert II ascended the Monegasque throne. The new sovereign is already 47 years old. While Monegasques are still respecting the period of mourning following the death of Prince Rainier, the press reveals the existence of Alexandra, the hidden and illegitimate son of Prince Albert. A non-dynast child. The estate of Prince Albert, an inveterate bachelor but to whom the press has lent many conquests, is already on everyone's lips.
Read also: Princess Stéphanie very protective of Jacques and Gabriella of Monaco during the distribution of gifts to Monegasque children
Princess Caroline becomes heiress and first lady
Without a legitimate child (he will then recognize an illegitimate daughter, Jasmin, in 2006), it is Princess Caroline who will be designated as the presumptive heiress of her brother. For the second time in her life, Princess Caroline will be the potential future ruler of the Rock. Having become a Germanic princess through her marriage, some even thought of a potential abdication on her part when the time came, so as not to see a German Royal House reign over Monaco. Remember that in the past, Albert 1st himself had legally adopted his granddaughter, the illegitimate daughter of his son Louis, to prevent the throne from being awarded by a Germanic cousin, the Principality of Monaco being bound by a pact with the France which forbids a German prince to reign over the Rock.
Princess Caroline played her role as heiress and first lady for several years, accompanying her brother on each of his outings. His eldest son, Andrea Casiraghi was second in the order of succession to the Monegasque throne, and we already knew that the Grimaldis were once again to continue through a younger branch. The Grimaldis descend in the male line of the Polignac family since Rainier III and before that, they were already descended from another family, that of the Goyons de Matignon since the 18th century.
Read also: What is the real name of the Grimaldis? What if Albert II of Monaco was a Chalençon?
Princess Caroline: a pillar in Monaco
In 2010, Prince Albert II announced his engagement to South African swimmer Charlene Wittstock. They married in 2011 but it will still be a little patient before having children. The good news falls in December 2014. Princess Charlene gave birth to twins. Princess Gabriella was born a few minutes before her brother. As required by the male preference rule of succession, it is he, the hereditary prince Jacques, who will become Marquis des Baux as heir to the Principality.
On December 10, 2014, Princess Caroline again lost her position as Crown Princess. She had already lost her position as First Lady since her brother's marriage. This second time, Princess Caroline remained heiress presumptive for 9 years, 8 months and 4 days. Princess Caroline is still 3rd in the order of succession, just behind twins Jacques and Gabriella. She will keep this position until Prince Albert's children have children of their own.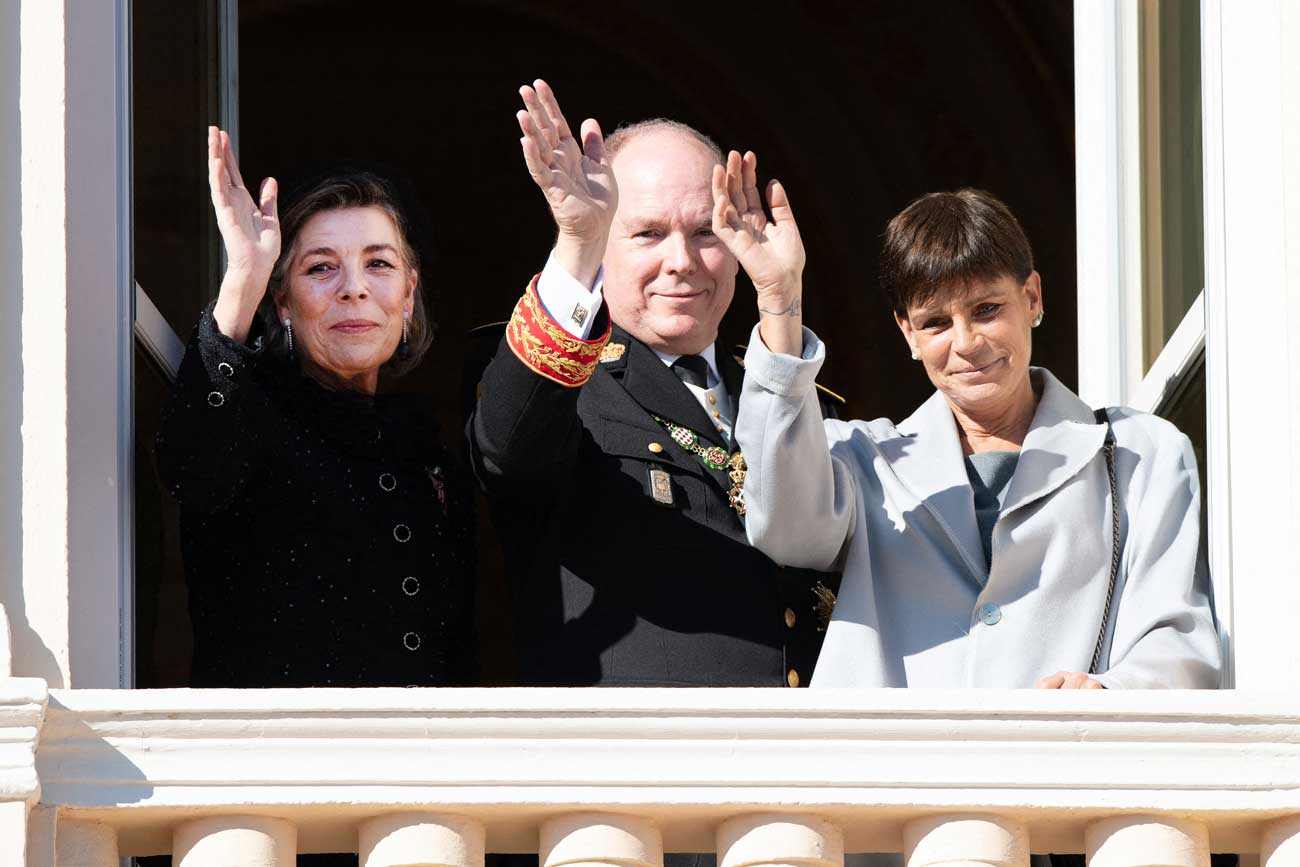 As a mother and grandmother, Princess Caroline has formed her own tribe and seems more fulfilled than ever, despite the effective and long-term end of her marriage (without having divorced). Princess Caroline, who has supported her brother for many years, now plays surrogate mother when Jacques and Gabriella found themselves and without their mother, who for months has been living far away and abroad, for medical reasons. .