According to police, about 4,000 people gathered in Helsinki on Saturday afternoon to protest against coronary virus restrictions.
Helsinki police estimated on Saturday shortly after 2 p.m. that about 3,000 people had gathered at the Senate Square to protest against the Covid-19 restrictions.
Police later changed their estimate of the number of participants to 4,000.
The procession left Senate Square at 2.30 pm and proceeded along Pohjoisesplanadi, Mannerheimintie and Kaivokatu to Rautatientori, causing traffic jams, police say.
Police told Twitter shortly after 3pm that the marchers had arrived at Rautatientori and that traffic was returning to normal.
Law enforcement authorities then raised their estimates of the number of participants, estimating that about 4,000 people took part in the procession, which took place in cold and clear weather.
Marches arrived from all over Finland
According to the organizers' press release, the main themes of the Helsinki demonstration on Saturday were the health and social care vaccination mandate, children's vaccinations and the Covid passport.
Based on the event's Facebook page, there were protesters on the bus to Helsinki from other parts of Finland, including Tampere, Pori, Kuopio, Kauhajoki, Seinäjoki, Lahti, Mäntsälä and Jyväskylä.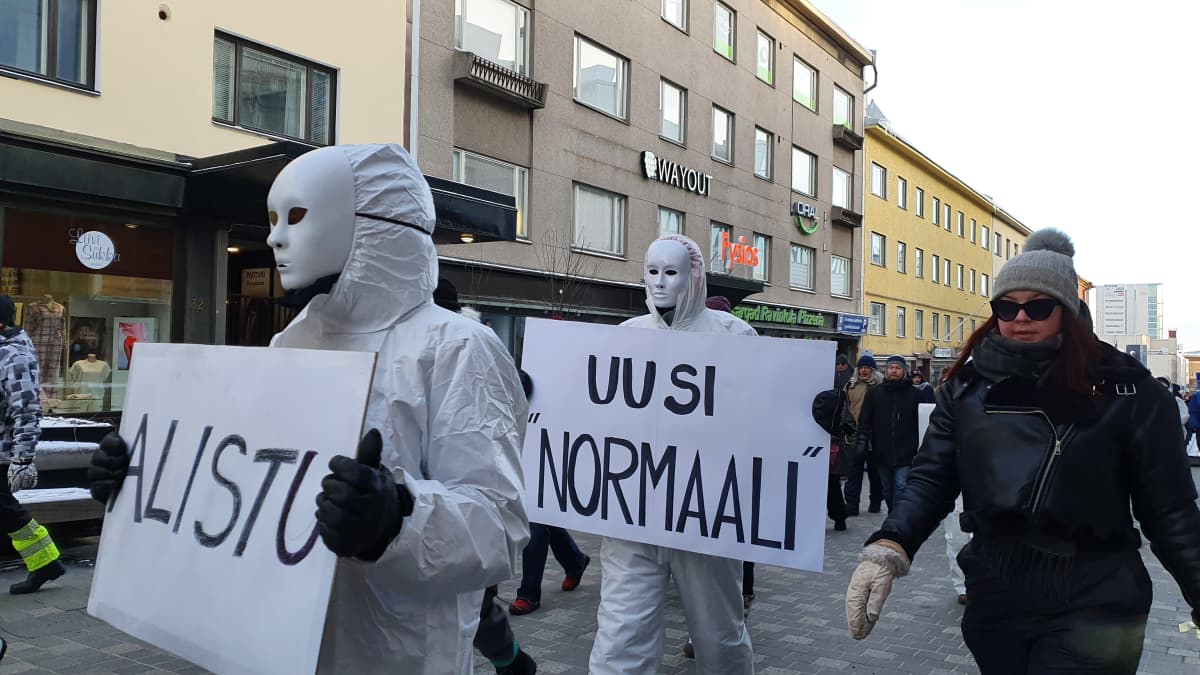 There was also a smaller demonstration in central Finland in Jyväskylä, where police said 450-500 people gathered on Saturday to protest against the corona restrictions.
"It went well," the inspector said Satu Tepponen From the Central Finland Police Department, Yle said.
Last September, a demonstration against the restrictions was held in Helsinki a smaller set. There were similar demonstrations in Sweden on Saturday.