Prague 2 gives its inhabitants a chance to fully participate in the events in the second part of the capital of the Czech Republic. Until the end of January, those interested have the opportunity to vote on interesting ideas that they might be able to be from the number two budget.
There were no limits to the imagination
A good idea for Dvojka is a project thanks to which its inhabitants can participate in the development of the environment of the second part of the city, who do not care what takes place in their territory. Until the end of February, those interested can vote on proposals for which Dvojka is to allocate five million crowns within the participatory budget. This amount should then be distributed among the selected proposals from the participating citizens. There were no limits to the ideas, but each proposal had to pass a feasibility check.
Thursday, January 20, 2022, 4:00 p.m.Prague 2
The workers have recently started construction work in the orchards of Svatopluk Čech in the territory of Prague 2. A new dominant water element will be created in the central part of the park. It will be a fountain of the paddling pool, which will refresh and refresh visitors this year, a test run …
The decision is up to the people
The residents of this part of the city will decide which projects Dvojka will implement. They can vote in the web application or in person at the Prague 2 Information Office in the office building. For a vote to be valid, at least a thousand people must be involved. How much money will any other proposals receive, City Hall. If everything goes according to plan, proposals of various kinds will be made on land that falls under the administration or ownership of Prague 2.
Tree planting, playground or smart unlocking
Those interested can vote on the submitted proposals until the end of January 2022. From April, the city district will ensure their implementation. On the website, Dvojka residents can vote for the following three proposals: Shading the sandpit at the playground in Folimanka Park and adding swings and carousels, planting mature trees on Fügner Square and cleverly unlocking public toilets in Folimanka Park. Dvojka evaluated many ideas as unfeasible. Among them, for example, were proposals such as the implementation of a water drink in Riegrovy sady or the construction of a city birdhouse for Dvojka.
Thursday, January 13, 2022, 1:00 p.m.Prague 2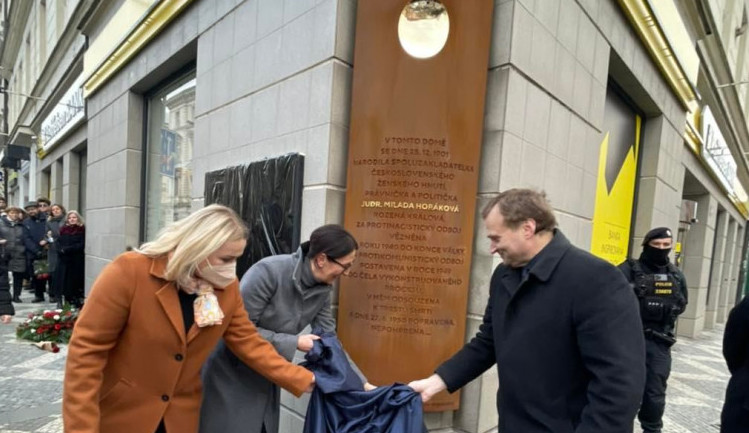 On Tuesday, January 11, the management of the second part of the capital city of Prague ceremoniously unveiled a memorial plaque dedicated to the modified lawyer, politician and feminist Milada Horáková. One of the most famous judicial victims had a very close relationship with Prague 2.