ADVERTISING
The Meissner Institute Athens is the first and only Institute of Technology Meisner in Europe. With rights to use the brand name, the Meissner Institute Athena Provides internationally recognized certifications, aiming in the next 2-3 years, to carry out a 2-year study in foreign standards with additional movement and voice courses.
THE Sanford Meisner was born in 1905 in Brooklyn and is considered one of the most influential acting teachers of the 20th century. Despite his initial involvement with the piano, he soon devoted himself to acting. In 1931 Stanislavski with the Moscow Art Theater inspired a group of young actors – including Meisner, Lee Strasberg, Stella Adler and others – to create the famous Group Theater. In 1933 Meisner began to disagree with the Method. He believed that the actor should be trained in an effective but also healthy, so as not to be injured invoking painful memories. For this reason, he developed a series of exercises, which help the actor to behave instinctively, so that he really reacts to what is happening at that moment. Acting – according to Meisner – means living truly under fantastic conditions.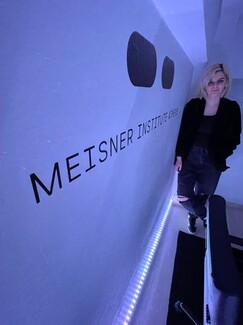 The Meisner technique is a sequential process that trains actors to turn their attention to the other person on stage. If the actor is trained to trust his authentic reactions, with imagination and an open heart, then only his behavior, his own life, will conquer the truth. Without blackmailing or offending the emotion.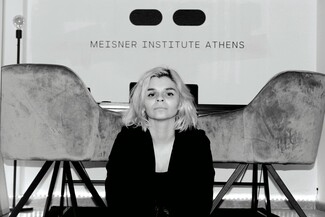 The Meissner Institute Athens aspires to be an educational hive in Greece with a vision and solid foundations in foreign standards. The Institute, as the only approved and certified Meisner technique training organization in Greece, will work with exclusively certified and not empirical teachers of the Meisner technique, attempting to substantially assist in change of theatrical education in our country. It is housed on the ground floor area of ​​90 square meters, at the junction of Anatoliou & Glafkonos streets in Pagrati. It has a well-equipped open space, spacious and high ceilings with natural light and specially lined, anti-vibration floor, so that the lesson is a safe and special experience for participants.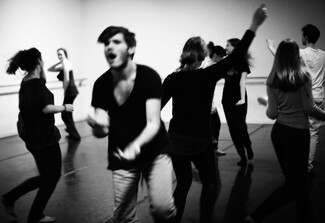 The Meissner Institute Athens has the full support of the central Meisner Institute in Los Angeles. The Executive Director and Master Meisner Teacher Scott Trust, one of the most experienced Meisner teachers in the world, with more than 25 years of teaching to actors and teachers in Los Angeles but also in St. Petersburg, Shanghai and New Delhi, has already done the work in Athens and will return with Master Classes . each year.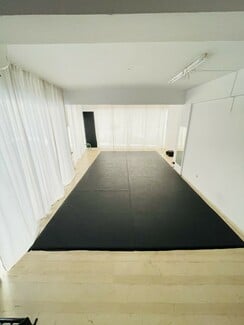 Its director Meissner Institute Athens is actor Alkistis Nikolaidis. With studies Acting at the Royal Central School of Speech and Drama in London and in Business Administration at the American College of Greece, the Alkistis Nikolaidis is Meisner certified professor of engineering by Scott Trost, Director of the Meisner Institute. He is a founding member of the theater company 812: Coal Theater Company. Indicative collaborations: Electra_a contemporary tragedy, by E. Triantaphyllopoulou directed by K. Moraitis, The sinking of the selfish Johann Fatser, by B. Brecht directed by S. Kakala, Monica Vitti no longer remembers, by Th. Tsnathapis N. Dimitrakopoulou, The Slaves, by J. Genet directed by A. Bruscu, The 3 Sisters, by A. Chekhov directed by D. Blackstone.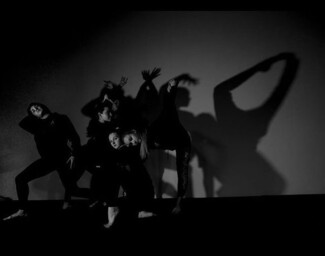 Curriculum
The Meisner technique consists of two levels and a total of six modules.
Three modules at Level 1 and 3 modules at Level 2. Participation in the next module is at the invitation of the Institute. In case of repetition of the same section, a 50% discount will be provided.
The lessons of each unit take place weekly and are of 3 hours duration. Each section includes 24 hours.
Actors with previous training at a Meisner certified school can also apply. A meeting is necessary in order to determine which module he will be able to join.
Due to the Covid 19 pandemic, online seminars are also held via zoom.
Professional actors who can not commit their program to the fixed program of the modules or want to study for a specific role or an audition, the possibility of private lessons (coaching) is provided.
For prospective students in drama school, there will be a preparatory department as well as special preparatory courses.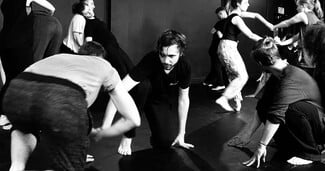 Level 1 / Unit 1
Section 1 Every Monday 11: 00-14: 00
Section 2 Every Saturday 17: 00-20: 00
Level 1 / Unit 2
Section 1 Every Tuesday 11: 00-14: 00
Section 2 Every Sunday 17: 00-20: 00
Level 1 / Section 1 (In connection)
Every Monday 20: 00-23: 00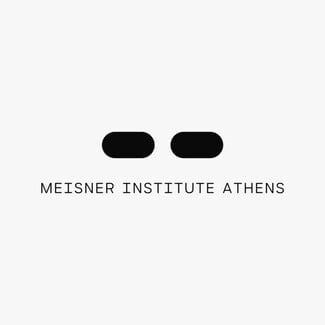 Courses start: Monday 21 February 2022
Applications: Contact@meisnerinstituteathens.gr
Address: Anatoliou 14 & Glafkonos 26, Pagrati
Website: www.meisnerinstituteathens.gr
Instagram: meisner_institute_athens