The Belgian restaurant chain Hawaiian Poké Bowl, opened its twentieth branch on Thursday in the Antwerp Tower on De Keyserlei. It is the fourth of six catering establishments that together form the food tree of the renovated tower. Pasta bar Tito opens its doors in the spring.
–
The Antwerp Tower on De Keyserlei, next to the Antwerp opera house, is primarily a residential and office tower. With a height of over a hundred meters, the direct is the tallest residential building in the city. The ground floor has been given a new floor. The six spatial spaces are filled with various catering concepts. The German coffee chain Coffee Fellows, the French chain of Thai street food Pitaya and the Asian chain Wagamama have been serving their customers their dishes there for several months now.
The Hawaiian Poké Bowl officially opened its doors on Thursday. It is the fourth of a total of six restaurants that will be located on the ground floor of the Antwerp Tower and together will form the food tree.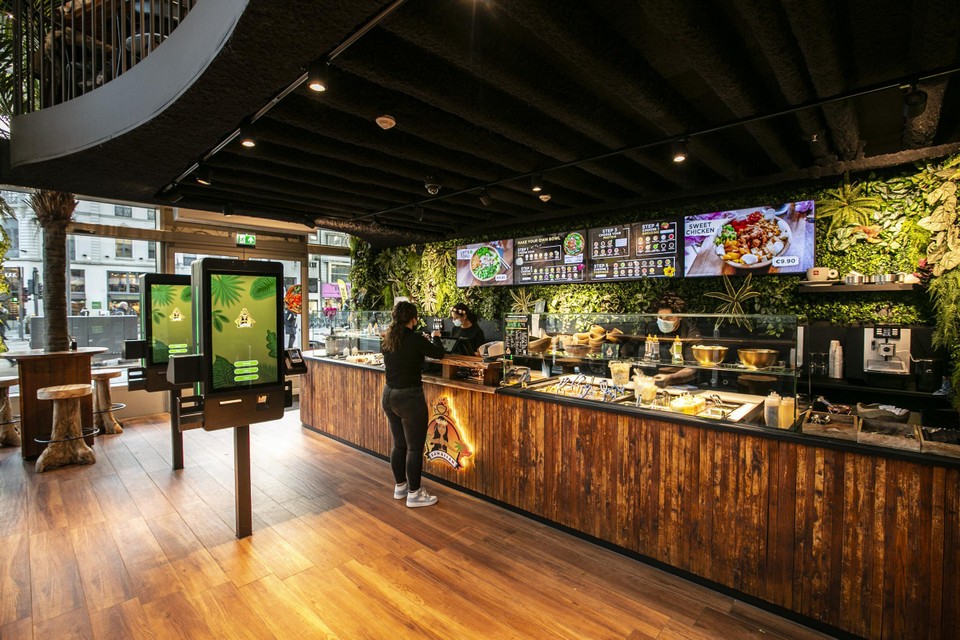 The poké bowl is a dish of Hawaiian origin, based on rice, quinoa or lettuce. In addition, salmon, tofu or chicken with a wide choice of toppings. The dish is the last, which is also apparent from the growth of Hawaiian Poké Bowl, which opened a restaurant in twenty locations throughout Flanders in three years.
Two more names on the way
A fifth catering business will soon open in the Antwerp Tower: the Antwerp pasta bar Tito will make its appearance in the spring. "And for the sixth and final space of our foodtreet, we are in far-reaching negotiations with a concept that is not yet available in Belgium," says Benoit Chauvin of project developer Matexi.
And that's how the Antwerp Tower, after a total renovation of more than four years, was gradually filled. The first floor is all the way through Mediamarkt. On floors two, three and four, Silversquare, a do-it-yourself division of the real estate company Befimmo, offers co-working spaces. That is good for about 4,600 square meters of office space. The technical installations are located on the fifth floor.
The living area starts from level six with a total of 241 apartments. You will find the city apartments from the second to the 21st floor. Floors through 26 are the last 22 penthouses on offer.