Congratulations on the Epiphany: prose, poetry, postcards.
January 19 a church holiday is celebrated Epiphany, which completes the Christmas and New Year cycle. Traditionally at the Baptism of the Lord consecrate water, immersed in the ice-hole and on January 18, the Second Christmas Eve, they are preparing hungry corner. How to greet the Epiphany in prose, poetry and pictures?
READ ALSO: Baptism 2022: what not to do at the Lord's Baptism
Epiphany greetings: prose
♦ May health be as strong as the baptismal frosts, may pure water wash away all sorrow and grief, a bright light of hope and love illuminate your soul and heart! Happy Epiphany!
♦ Christ was baptized! Congratulations on such a church holiday. May your family know no trouble, may God protect you, and may peace be in your home and warm in your heart.
♦ With the Baptism of the Lord! I want the drops of holy water to add vitality, strength and health to the body!
♦ Congratulations on Jordan, the Baptism of the Lord, may you have peace and harmony in your life. May you always be guarded by angels, so that there will never be sorrow, and a bright smile will shine on your face.
♦ On this holiday, Epiphany, I want to greet you and wish you a pure soul and noble help.
READ ALSO: Bathing at the Epiphany: history and traditions of the rite
Happy Epiphany: greetings in verse
♦ Before the Epiphany of Christ,
Holy water is given to you.
Let the Holy Water
Sprinkle your face,
And sprinkle on the outside,
To be healthy!
Let's sprinkle the house,
In order not to know evil in it,
Sprinkle the whole family,
To live happily!
And all of Ukraine!
Once at dawn,
Christ himself was baptized
In the Jordan River!
♦ A beacon from the sky throws light
Jesus is being baptized today
Let this star look at the Jordanian holidays
Brings all the harmony to your house.
In Jordan this hour
Congratulations to your whole family!
Let your seed be glorified among the people,
Let it come to your relatives!
I congratulate you all,
I wish you happiness and joy.
Let it really be so
As I wish
So as not to extinguish the Jordanian sign
Over our native land.
Have fun everyone
Christ is Baptized!
♦ With the Baptism of the Lord you,
May God bless.
Let them be faithful to their deeds
He instructs in life!
Protects against troubles,
Gives strength and happiness.
He will bypass his protection
And take away the weather!
Love, health, beauty,
All earthly goods in the world.
And only faith in goodness
And peace on the planet!
Congratulations on Epiphany: pictures and postcards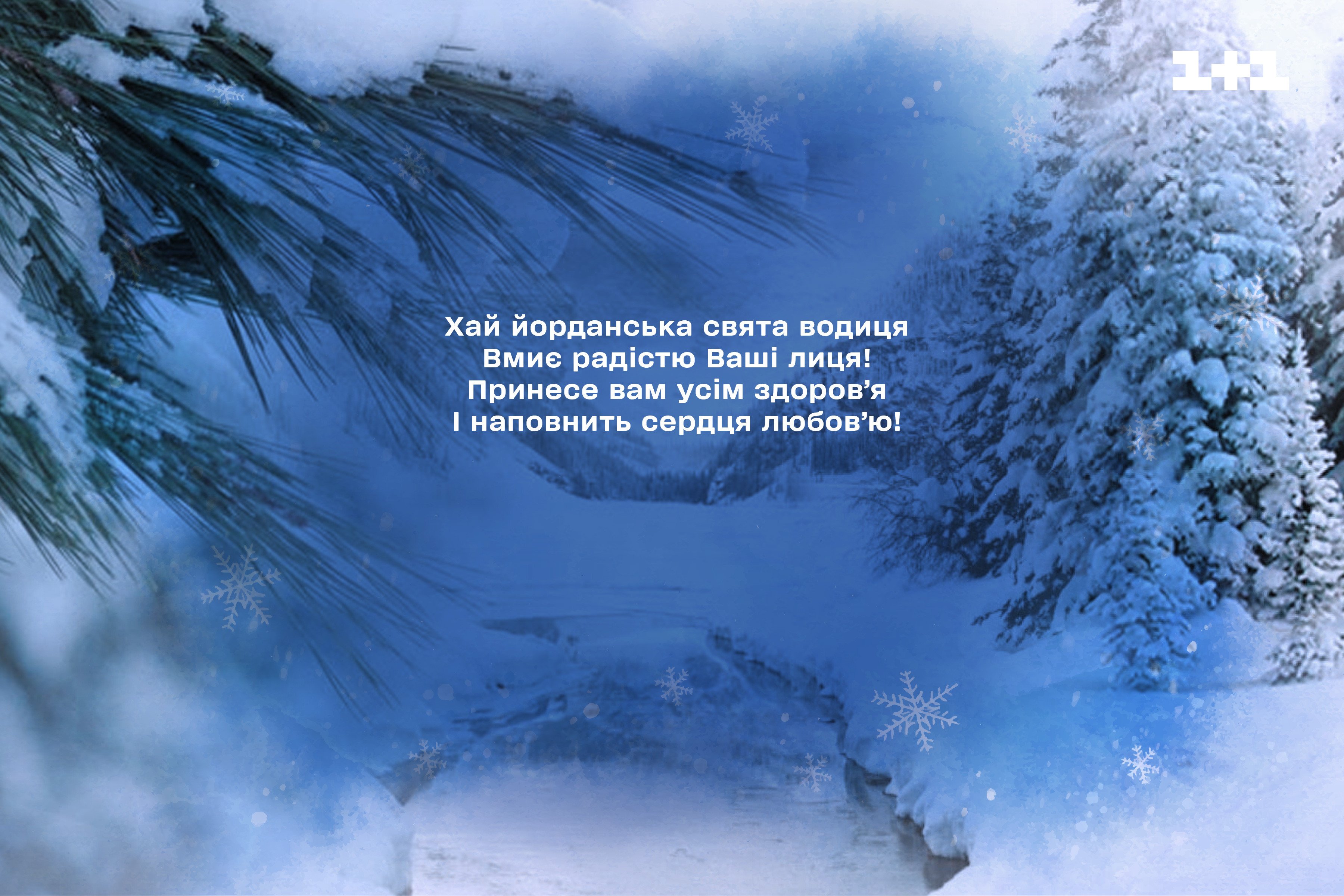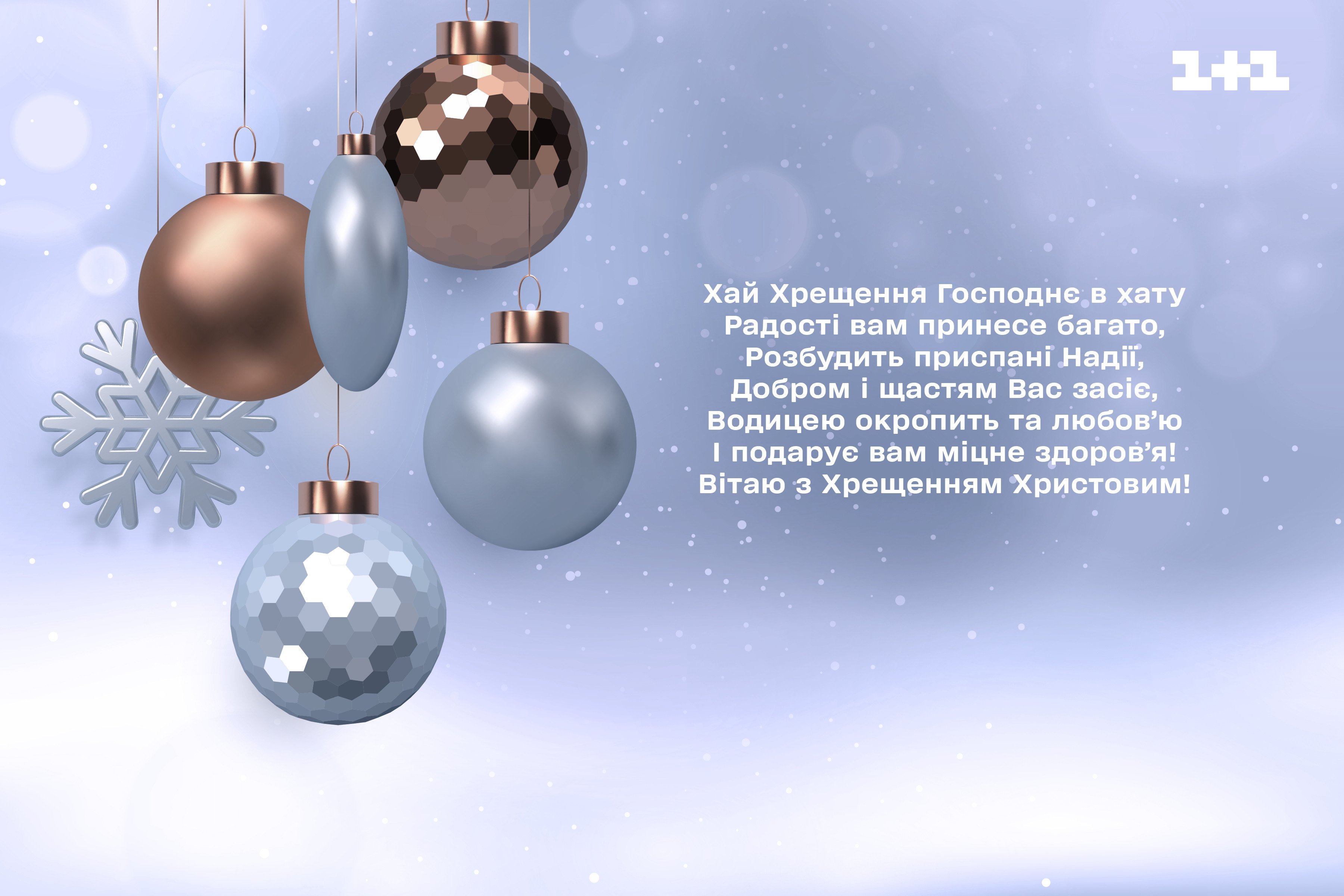 What are the traditions of using the Epiphany on Christmas Eve? See the plot: