It is time for renewal in the entourage of the Monegasque sovereign. Prince Albert II has started his new year with new appointments in his Prince's Cabinet. The Prince's Palace shared the traditional group photo of the new cabinet as well as a photo taken during its first meeting.
Read also: Peace, solidarity and prosperity: the 2022 New Year's speech by Prince Albert II of Monaco
The entourage of Prince Albert II's advisers is renewed
This Monday, January 17, 2022, the Monegasque Head of State got back to work. To start this new year, Prince Albert II renewed his teams. The Sovereign Prince is surrounded by a Prince's Cabinet, which is made up of a Chief of Staff, Laurent Anselmi, and two advisers. In this case, it is rather two advisers: Sophie Vatrican and Isabelle Costa. The first is in charge of advising the sovereign on financial and budgetary matters, but also on culture and education. The second guides him on European, social and health issues. Prince Albert can also count on Emmanuel Falco, his first private adviser.
Laurent Anselmi, the chief of staff, was himself one of the advisers from 2005 to 2008. He gathered his teams around Prince Albert II on Monday January 17 for a first meeting. The meeting took place in the Small Hall of the Horseman, in the north side of the Prince's Palace. The Chef de Cabinet was very enthusiastic after this first meeting and told Monaco Morning to want "act with speed but without brutality".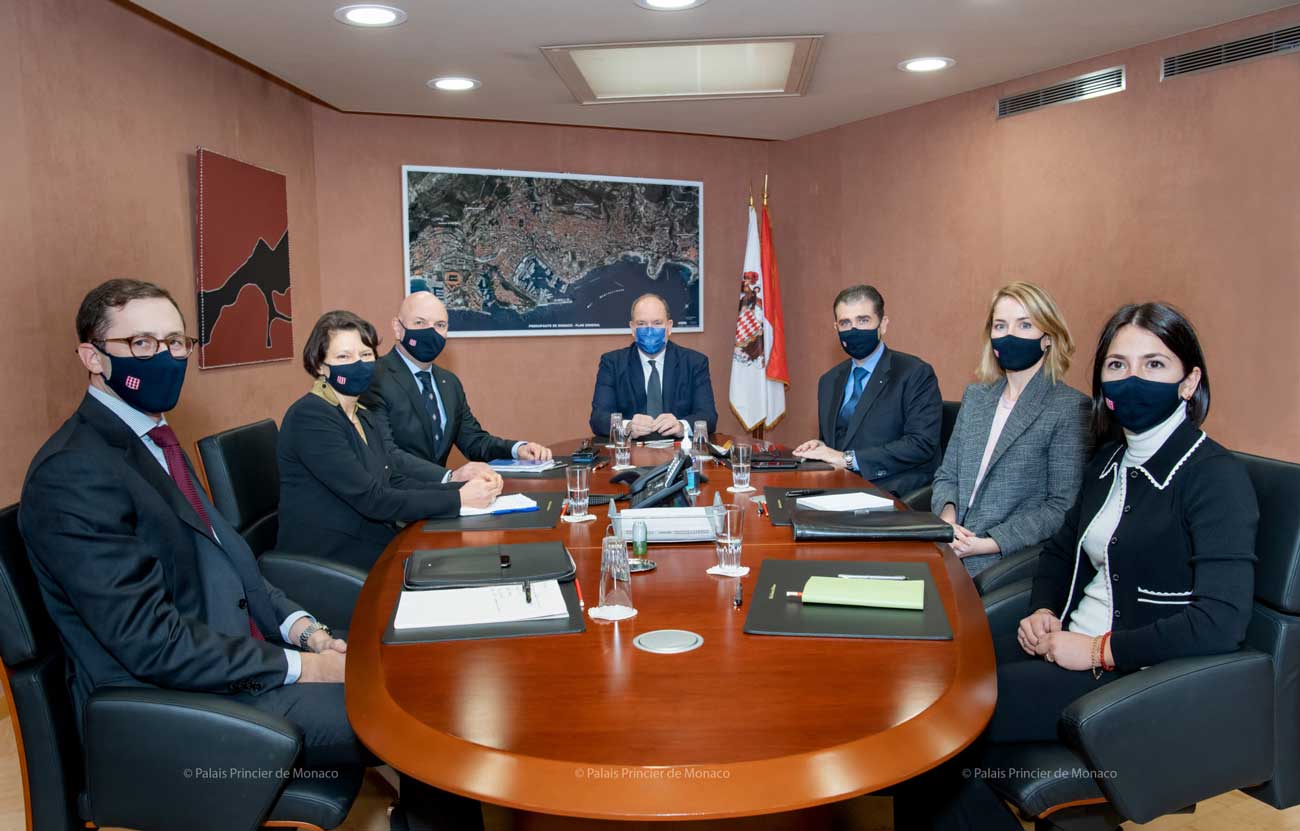 In addition to the Prince's Cabinet, Prince Albert II is surrounded by a project manager, Guillaume Pastor. His job is to look after the relationship between the sovereign and the government. The Main Palace adds that it has a second mission, which is "supervising the Department of Equipment, Environment and Urban Planning". Then there is Julie Donati, who assists the chief of staff on specific issues, namely external relations and internal security.