The ski resort, which was built on the first campus in Turkey and is a one, was put into service with a demonstration.
According to the news of DHA, In Bitlis Eren University (BEÜ) Rahva campus, a 400-meter ski center, financed by Bitlis businessperson Ahmet Eren, to be used for educational purposes, came into service. The presence of ski representation in the camping area in Turkey was the first of the Governor's Office, Bitlis Commander Çağatay, Provincial Gendarmerie Command Brigadier General İbrahim Güven, Mayor Nesrullah Tanğlay, Bitlis Eren University Rector Prof. Dr. Necmettin Elmastaş, Eren Holding Bitlissi Education and Promotion Foundation (BETAV) Istanbul Branch President Hasan Dalkıran, the neighborhood where the members of the school team are located.
Necmettin Elmastaş, who is in the boat construction, Dr. Rector Prof. Dr. Elmastaş said:
"Our ski center is a 400-meter-long facility. This facility is a ski facility built for educational purposes. It is a first in Turkey. It is not available in other universities. There is no facility in a university and there is no other example in Turkey. Of course, it may have been built for educational purposes. It is possible to raise more "stalls" to 600 meters at 200 meters per year. It might be here. Eren Holding worked with great devotion.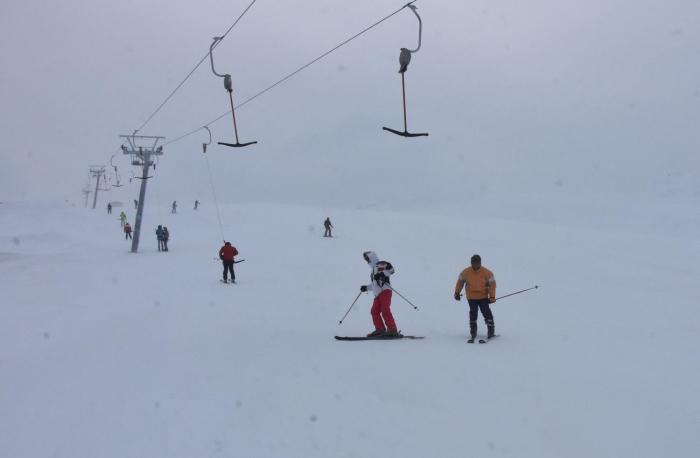 The facility was put into service with the small folk dance performances and the education part of the speech.