After last year's success, the second two continue with a series of outdoor areas operating under the name Wandering Prague 2. It is preparing new and interesting wanderings for Praguers in its own way. The games will mainly refer to important events in the history of the Czech Republic.
Dvojka is planning new routes referring to important events in the Czech Republic
After the success with the first outdoor game in Prague 2, this part of the city decided to prepare other interesting adventures for its residents and visitors along the roads of its territory. After the Christmas Journey through Prague 2 to the nativity scenes, people can enjoy the fun in the footsteps of Josef Lada around Nové Město and Podskalí. However, the two do not end with Lada and are preparing new routes for those interested.
"Other routes are also planned. These will be uncovered by the city district throughout this year and will follow up on important events. We are planning a route in the footsteps of Královské Vinohrady or in the footsteps of Milady Horáková. We have other important anniversaries ahead of us, such as the 80th anniversary of Anthropoid, and we also want to make a route for that. There are definitely plenty of ideas, we'll see what we can do this year and most of all we look forward to having fun and interested people,"Deputy Mayor of Prague 2 told Czech Television Jaroslav Solc (ODS).
The third weekend in January is just around the corner. Don't know what to do with your loved ones or children and friends? How best to use the two days off, which all employees are slowly looking forward to? Read the tips of Pražská Drbna and get inspired.
Wandering is suitable for all ages
Everyone can take part in playful wanderings around Prague, age does not play an important role here. However, people who do not have a problem with mobile technology will also find that they can work comfortably by phone and answer questions directly to Prague wanderers. However, the organizers also prepared for the little ones and seniors. They created slightly modified versions of the game for participants in these age categories. Instead of a telephone, children and pensioners can use printed brochures, which can be found in the Infocentre of Prague 2 on náměstí Míru. The completed brochures at this point can also be returned and the game completed successfully.
The project is a follow-up to the project of the Encyclopedia of Prague 2, focused on cultural and historical heritage. At each point of the route there are signs with QR codes and links to tasks in the form of quiz questions. Current routes take one to three hours. The project is implemented by departments of the second part of Prague.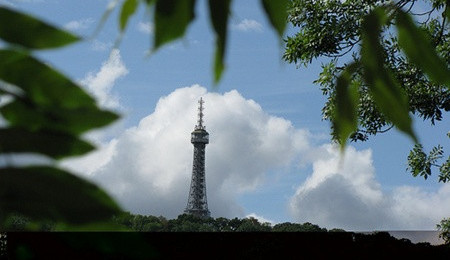 Last year, 649,147 visitors visited the Prague Towers, which is about four percent more. However, compared to 2019, the period before the covid-19 pandemic, it is almost 1.5 million fewer people. The most visited was the Petřín lookout tower, it shows …