It is the beer Oscar, the prize awarded to the best producer in Italy. Florence returns to host the Brewer of the Year from 15 to 16 January at the TuscanyHall theater. The event, organized by the Fermento Birra network, for twelve years has rewarded those who have distinguished themselves with the best production. Competing for recognition as 20 candidates for the Brewer of the Year award while 5 young people are competing for the Emerging Brewer.
To defend the colors of the Grand Duchy Samuele Cesaroni of the brewery Brasseria of the Fonte di Pienza competing for the title of Brewer of the Year. In Tuscany there are ninety-one craft breweries (with prevalence in the provinces of Florence, Siena, Arezzo and Pisa) and production is estimated at around 20,000-25,000 hectoliters per year.
Samuele Cesaroni (Brasseria della Fonte)
Cesaroni, after being nominated as an emerging in the 2017 edition of the award, he has always been a subscriber to the top 20 demonstrating a high level. To make a difference for him Imperial Stout, also in version barrel aged, and its low fermentations.
The Brewer of the Year
This year, for reasons related to the health protocol, a large area will be set up with sessions for the consumption of beer in all tranquility and safety, and the presence of a beer pass which will guarantee visitors the taste of all the desired beers without any type of payment at the time of administration.
Two tasting sessions expected: Saturday 15th January from 18-23 animated by the award ceremony on the stage of emerging brewer (9.30 pm), And Sunday 16th January with hours 12-17 with the crowning of the best brewer of the year scheduled at 15.30.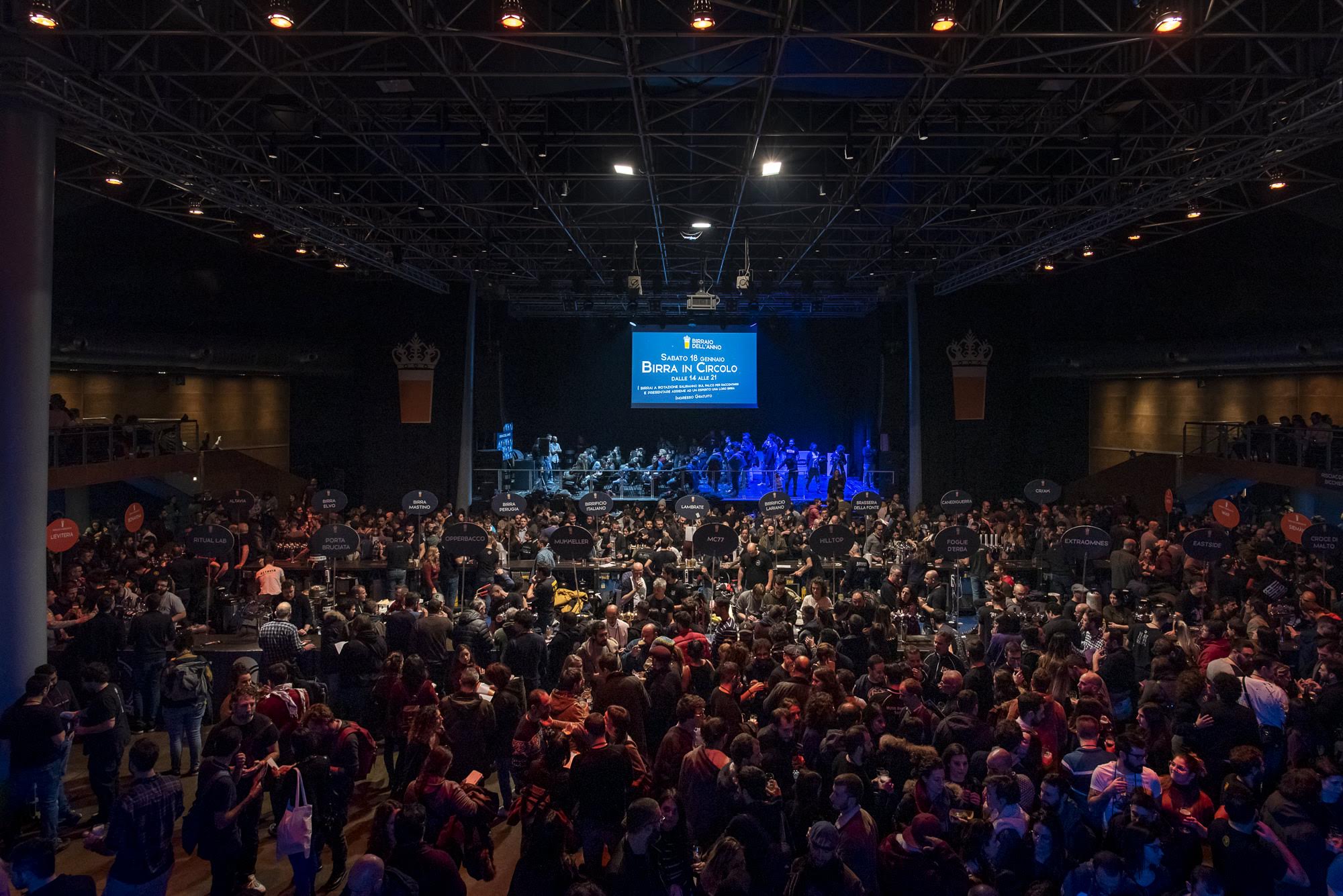 The award ceremony of the Brewer of the year 2019
As always, the Brewer of the Year confirms itself as a cultural event linked to the world of hops, including free tastings, street food and meetings on the theater stage. A tribute event created to celebrate the world of Italian craft beer, now recognized and appreciated internationally.