Antwerp comedian and breaker Soe Nsuki invites all hip-hop lovers to Break Buddies together with her good break friend Camine Van Hoof. The two ladies are organizing a 2 on 2 break battle and a hip hop quiz in the Arenberg on 5 February.
Comedian Soe Nsuki's first love must have been hip-hop and breakout. When she was still teaching girls and women in Antwerp, she got to know Camine Van Hoof. The latter is now reaching high peaks with the Merksem Battle Droids Crew.
The two friends now put their love and knowledge about breaking and hip-hop into a festival all their own that takes place in the Arenberg. "The goal of Break Buddies is to bring the hip-hop scene in Antwerp, people of all walks of life together and to give a place to the often overlooked hip-hop history," says Camine.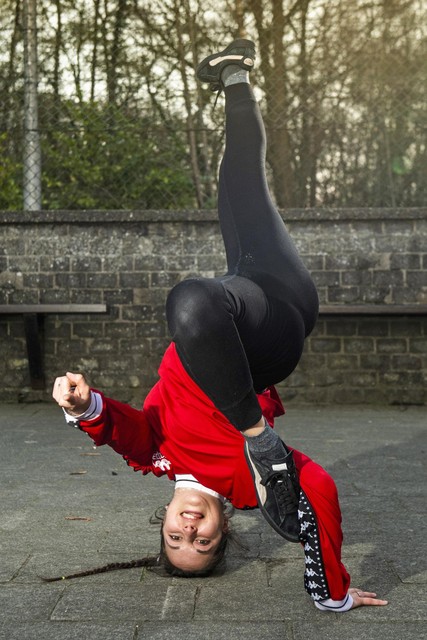 The festival consists of two facets. In the 2 on 2 battle, there are always two duos on top of each other who compete against each other on the dance floor. "The MC gives the starting shot, the DJ drops and beats and the battle is on. In the battle on Break Buddies, bboys and bgirls compete for first place. Battling is a traditional hip-hop form where you dance in several rounds to surprise the jury with your skills," it sounds.
Soe and Camine have invited four duos, from the Netherlands and abroad. The prize money is 1000 euros.
Then, at 8 p.m., the hip-hop knowledge of those present will be put to the test. "Hip-hop is a culture, a philosophy, a philosophy. We will listen to music cloths together, explain hip-hop history and try to outdo each other in teams of four. Participating is more important than winning," says Soe.
"The hip-hop culture is very extensive, there is something for everyone. Even if you think it's not for you: it's 2022, do something new," says Soe.