Uncertainty, unpredictability, lack of compensation. All this worries business. According to the annual survey of the Bulgarian Chamber of Commerce, the main requirements are the lack of working capital. 79% of them are pressed for this. 73 on the indication of bureaucracy and the lack of e-government. And frequent changes in regulations are an obstacle for 57% of businesses.
Restricted measures and the gain of COVID-1 and how to increase the work of customs duties 9 years with factors that will gain some employers and lay off staff to increase the cost of goods and services. 33% would lay off their staff because of the coronavirus. 46% will increase the price.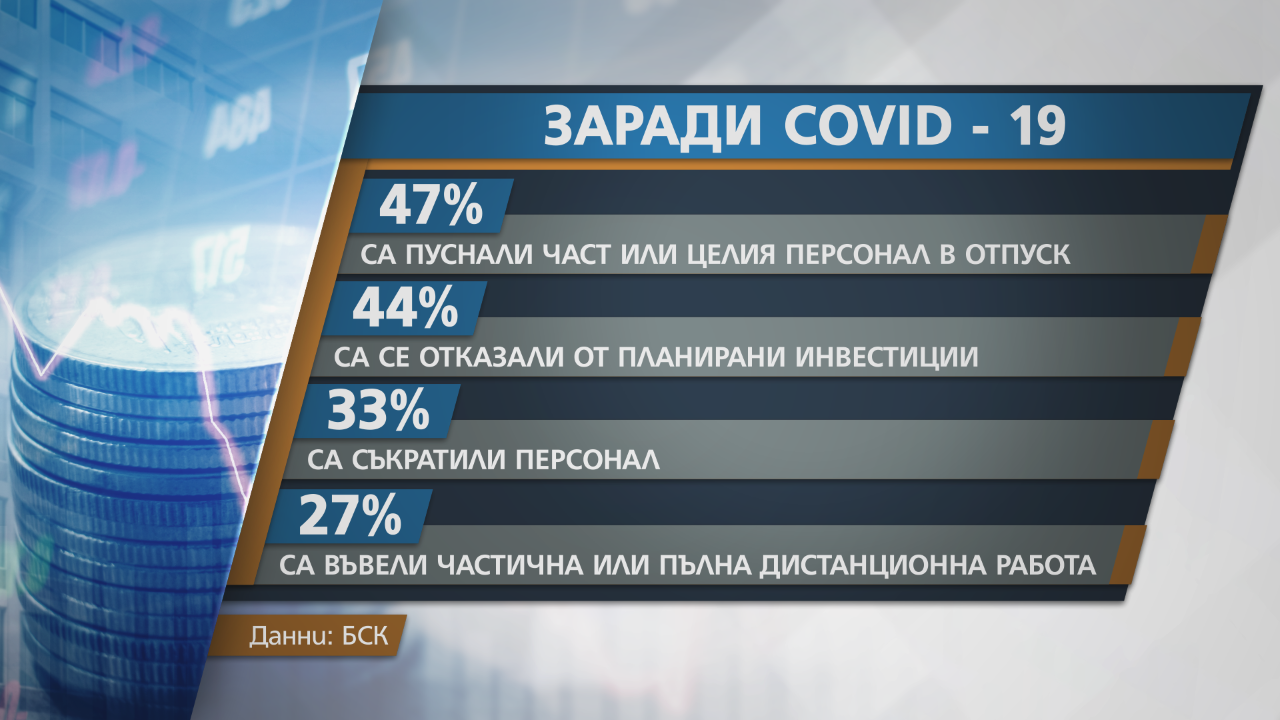 Inflation is one of the main indicators that will pressure employers to take unpopular measures to survive. For the year, 92% of businesses expect inflation to rise against 1%, which assumes that there will be no change in inflation in 2022.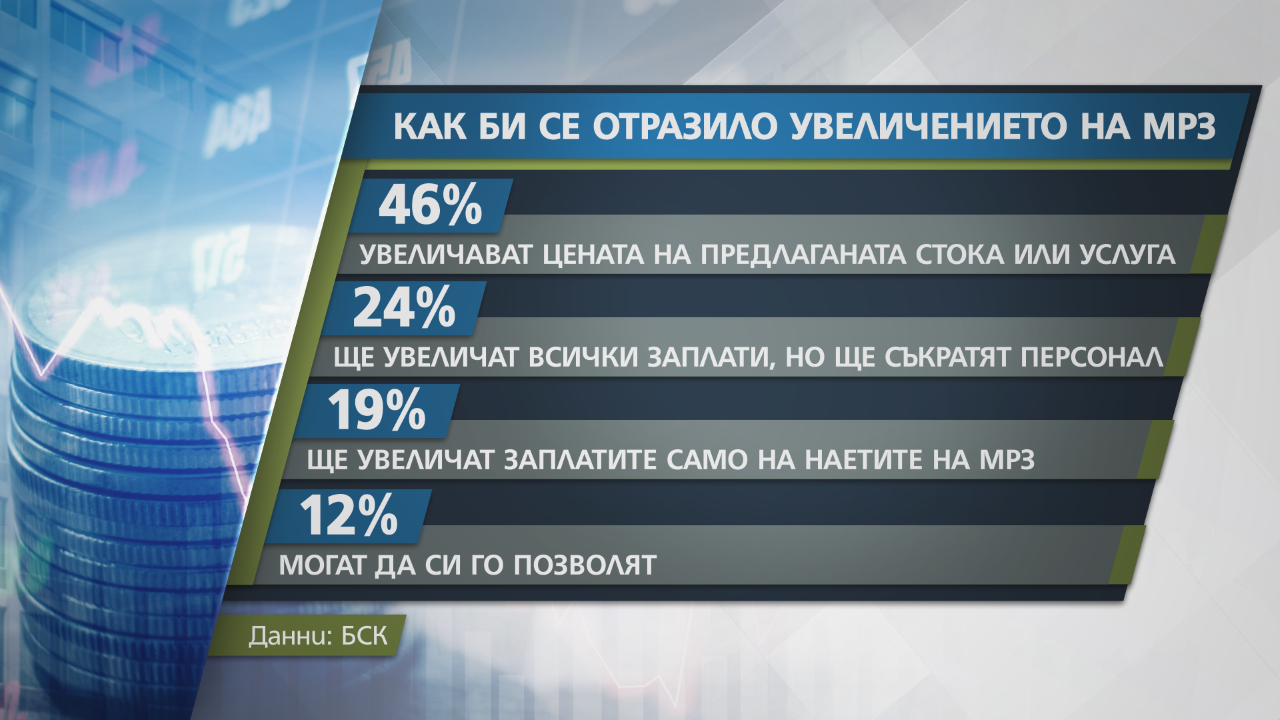 Financier: Don't keep your money in the bank, inflation is eating it away
And financiers, analysts are the category that the inflation rate will rise early and next year.
"We certainly expect at least a few more months in which annual inflation will be at high levels. At the moment it is nearly 7%. There is no reason to think that it will be smaller. It will probably even increase by a few percentage points, "said economist Lachezar Bogdanov.
The rate of inflation in combination with high electricity prices, although the moratorium and the compensation that businesses will receive from the state, put employers at risk, a category is the chairman of BIA Dobri Mitrev.
"If there is no adequate compensation, many Bulgarian companies will go bankrupt. Many people who are currently on work have to be released. "There will be a lot of social tension," she said.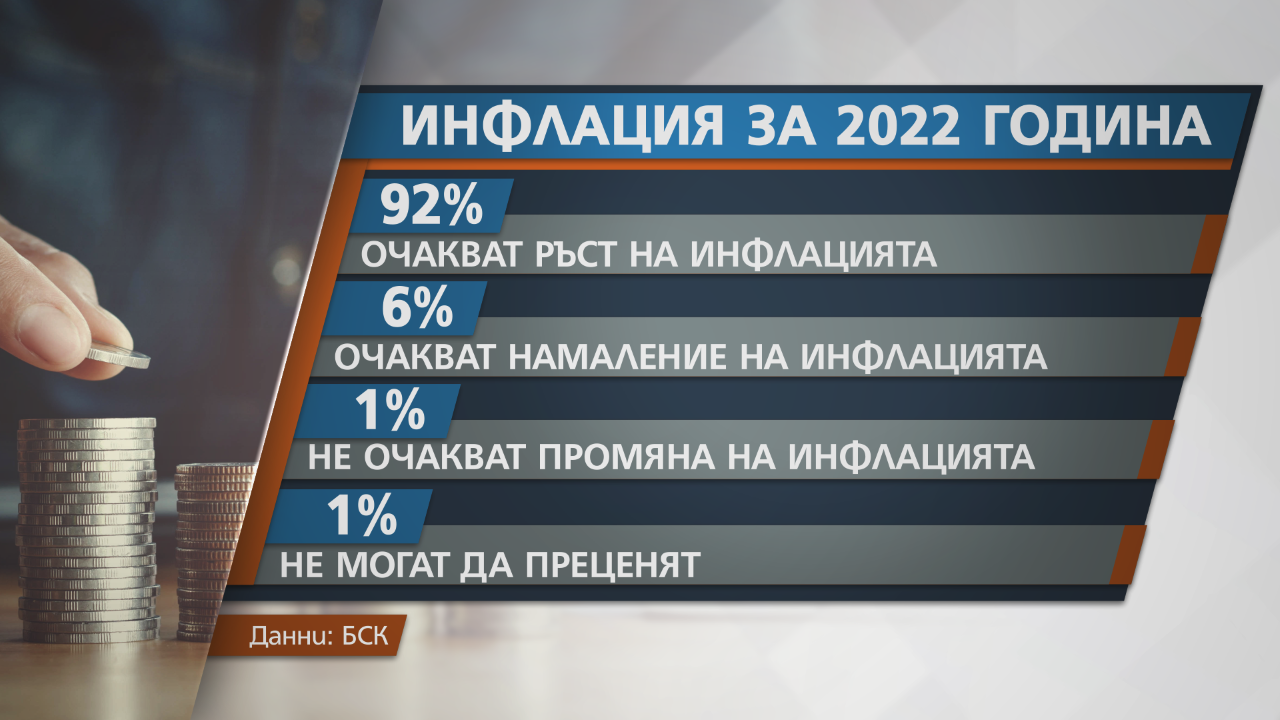 Tensions are already being felt in some places among small businesses. Tsvetelin Tsvetanov has a small confectionery in Montana. For him, they are still difficult to bear and impose restrictions.
"We are saving electricity. I am afraid to turn on the air conditioners because I will have to pay a lot of money ", the man shared.
However, Tsvetelin does not want to part with any of his staff for the time being. He also does not want to raise prices.
"Prices are paid, and we live in an area where employment is quite low. If you raise prices, customers are more likely to withdraw and go bankrupt, "said the man.
Despite the difficulties, Tsvetelin has been optimistic for years. Analysts are also optimistic.
"For me, in years to come, we should expect a recovery. We thought that 2021 would be like that, but for one reason or another the establishment in Bulgaria was postponed ", answers the financier Rumen Galabinov.
To learn the first news from Bulgaria and the world, download the new application of NOVA – for Android HERE, iOS (Apple) HERE and HUAWEI AppGallery HERE.