Several hundred people declared for the social and medico-social professions this Tuesday, December 7 in Dijon.
"Forgotten professionals, vulnerable vulnerable groups!
Social and medico-social professions in danger in Bougogne-Franche-Comté
Whether in disability, child protection, legal protection for adults, the fight against exclusion, home: many professionals in the private non-profit sector remain forgotten and unrecognized at the height of their skills and their commitments.
After a year and a half of the health crisis which are strongly mobilized, the establishments and services of the nonprofit private social and medico-social sector are today in great tension, while they have always responded present to support people on a daily basis. more vulnerable. Directly impacted by the massive departure of professionals who are leaving the sector in favor of better paid jobs, the actors again wishing to alert on the risk of degradation of support for vulnerable people.
The upgrades announced within the framework of the Ségur de la Santé and the Laforcade mission currently only concern some health professionals and support professionals in the social and medico-social sectors.
The latest government announcements are always welcome since some employees in the field of disability are taken into account. But they are still very insufficient. What about support for the homeless, women victims of violence, children and families in great difficulty, the elderly at home and all other vulnerable people? There is still time to act in response to this issue of national cohesion.
Initially from Ségur de la Santé and treated unevenly today while they are an essential link in the support of people and even forgotten by professions in any sector, more and more professionals are leaving associations the social and medico-social sector, already plagued by recruitment difficulties.
The various networks and federations remain actively mobilized on this essential subject. For months now, we have been relaying the many difficulties and we have alerted, in different forms, institutional actors and funders, whether at the departmental, regional or national level.
Despite these repeated and unanimous alerts, too little progress has been made.
Today, it is the sustainability and quality of support for people, as well as their fundamental rights, which are also concerned! It is urgent to revalue all the social and medico-social professions because ultimately it is the people supported, their families and caregivers who bear the brunt of this situation. "
Communicated
Other gatherings were also scheduled for Tuesday, December 7 in Besançon and Nevers.
The Dijon procession moved from the Place de la Sainte Chapelle to the prefecture.
Madam Summer (President of the white burgundy butterfly from the south), Mister Fromont (General Manager Hesperia 71), Mister Quaretta (President of Uriopss) and Mister Guillet (President of the acodege) were received at 3:30 pm at the prefecture.
Catherine Serre
Director of Uriopss Bourgogne-Franche-Comté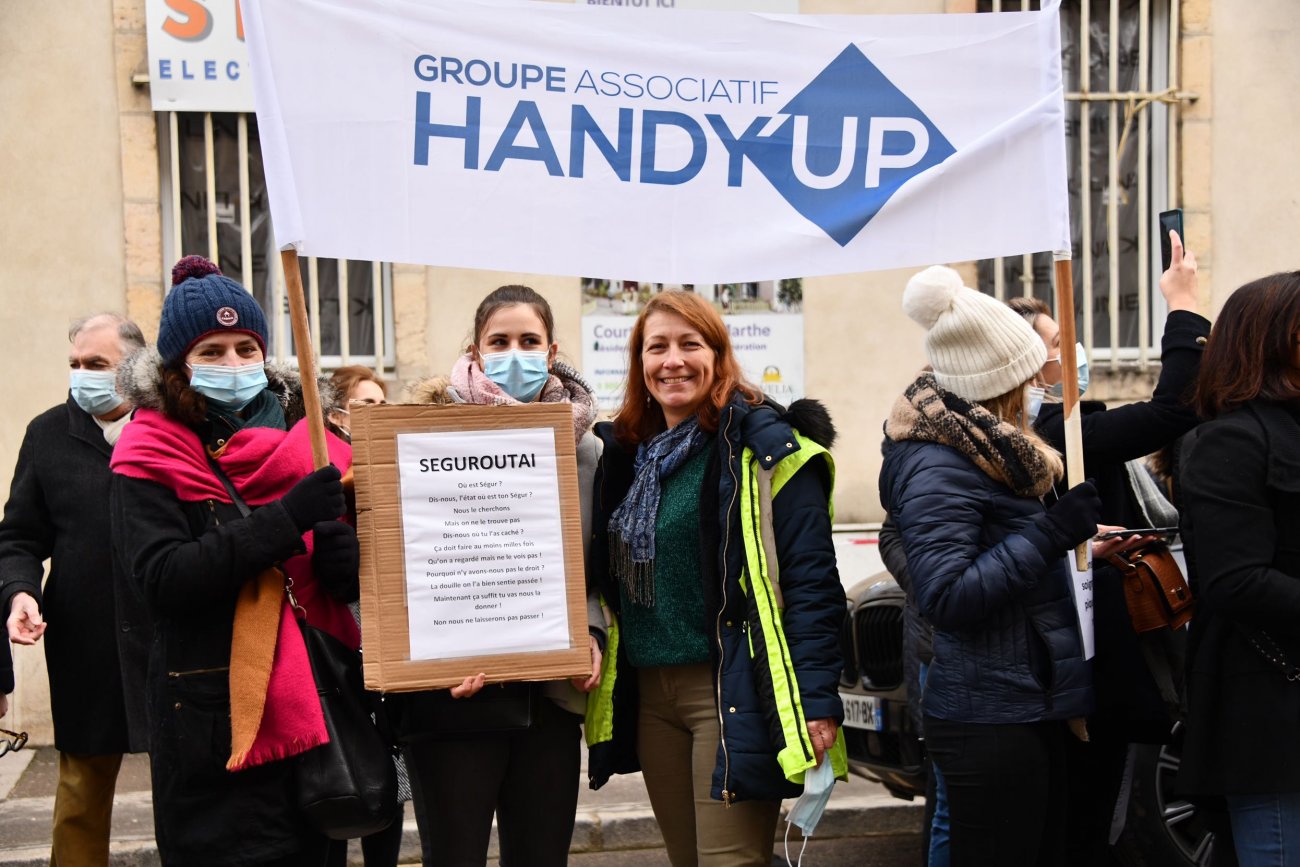 "Today's mobilization brings together all the professionals in the sector who are not upgraded in a salary manner and who are not recognized. On the same qualifications, depending on where we work, we did not immediately put the same upgrades for the same job. It is difficult to recruit and we will soon be able to support people with disabilities or social difficulties. It is endangering vulnerable people. We do beautiful jobs which are bond jobs. "
Thierry fromont
Managing Director Hesperia 71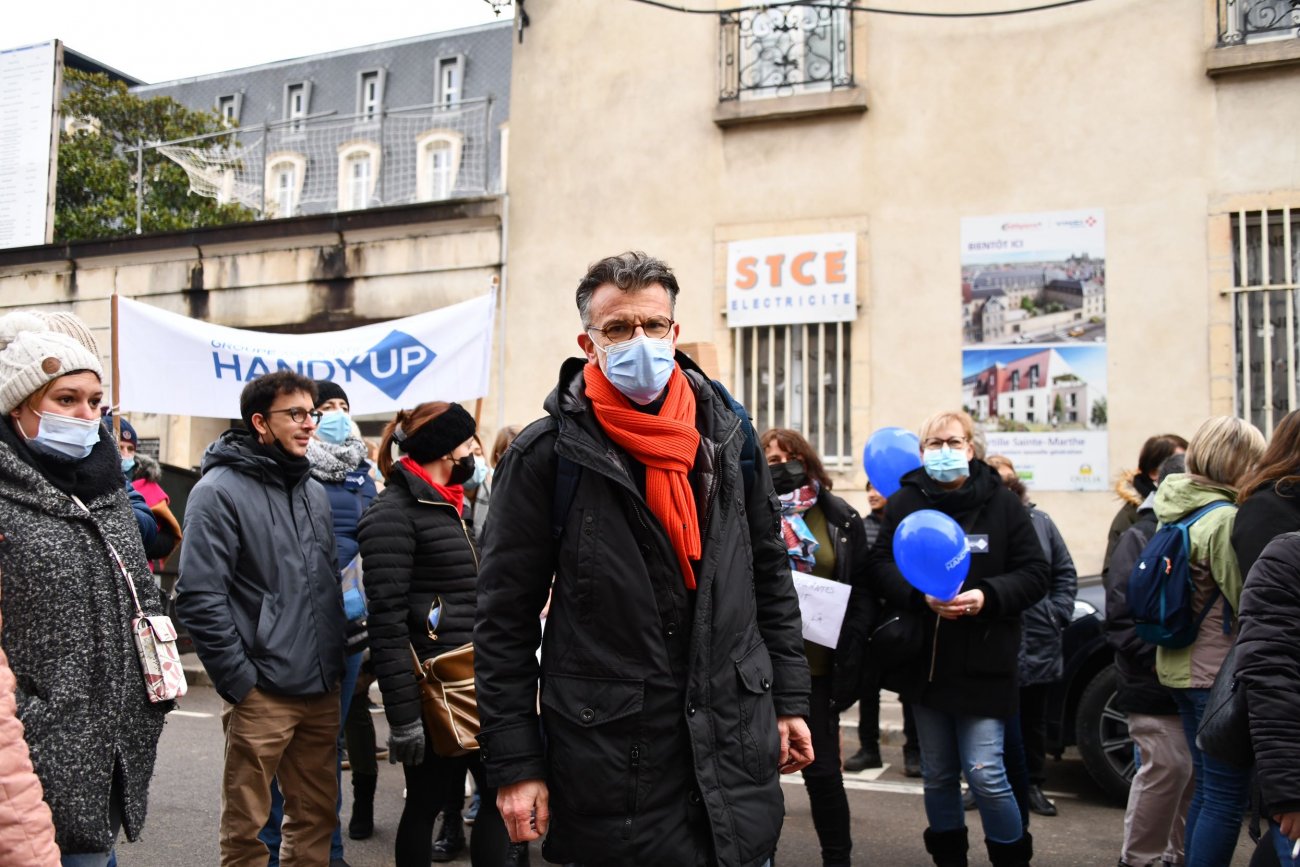 "We are here to defend the forgotten SEGUR of health. We are social and medico-social professionals who have been completely excluded. This ensures massive departures, which endangers the quality of the service and the reception of patients. Today we are forced to close establishments for lack of professionals. Today in the BFC region we have 1000 vacant positions. Today there is a € 400 difference in salary for the same position. "
Karine Berthelot
Educator specializing in nursing homes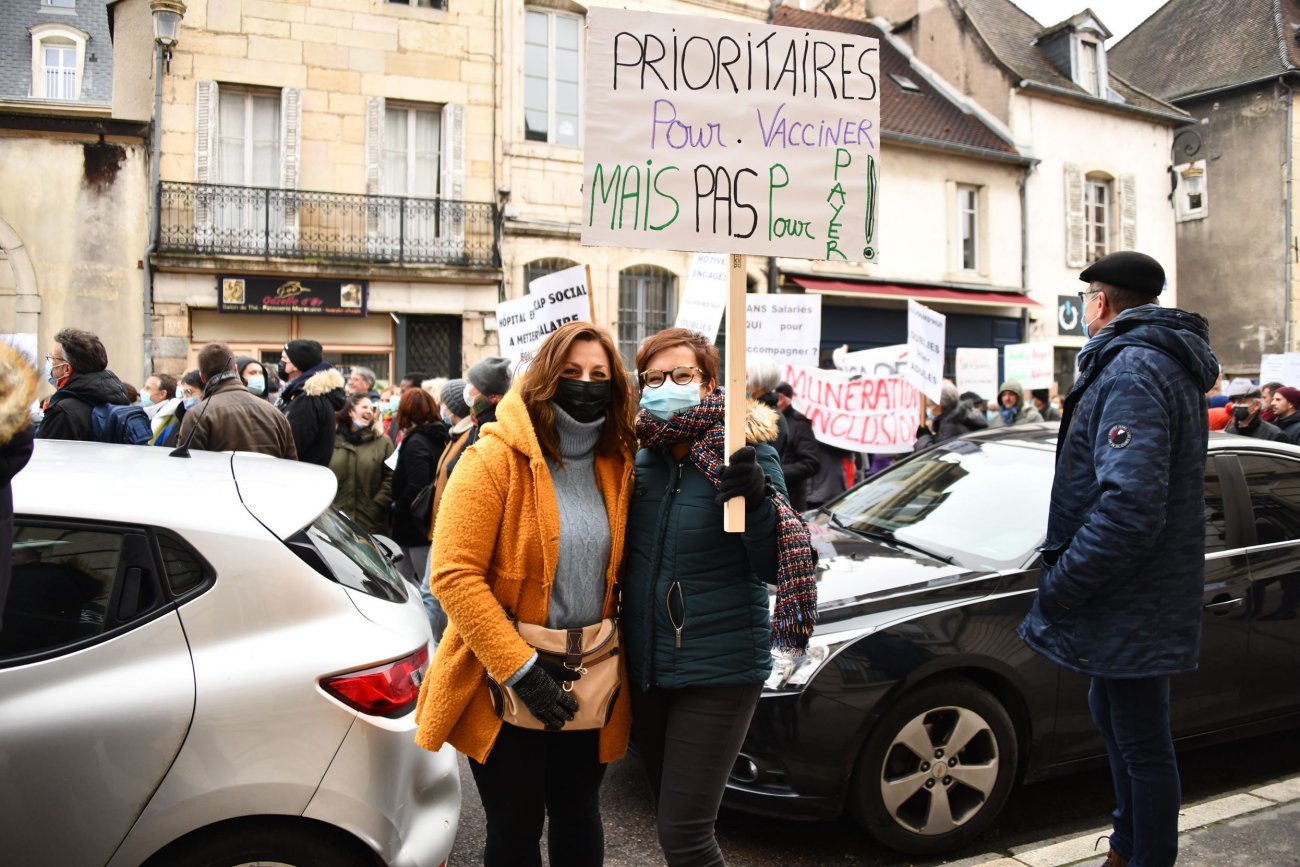 "We are here today to demand the same amount of money for everyone. Patient support is now endangered by a lack of personnel. We were asked to be vaccinated, we were given priority and treated like caregivers. But nowadays, they don't want to pay us as caregivers. "
© Photos Manon Bollery