The victory in the doubles match over the Spaniards did not allow the owners of the site to get into the playoffs, but the Serbs were there.
Russia pushed Serbia into the playoffs. Medvedev will play with Djokovic not earlier than the final
However, thanks to the victory of Medvedev alone and Rublev and Karatsev in a pair, our tennis players advanced to the playoffs from 1st place in the group.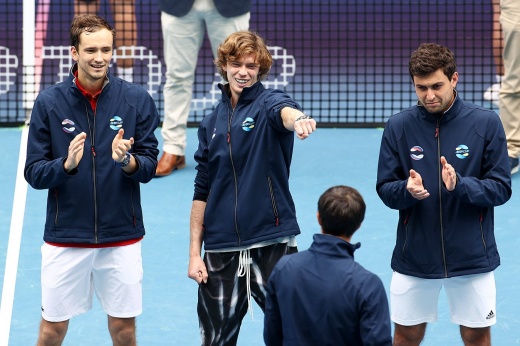 Russia is in the quarterfinals! Our guys made a team comeback in the match with Spain
The joy of the Croatian national team, which has already reached the final and is waiting for the winner of the Russia – Germany pair.
The main star of the German national team – the winner of the Final ATP Championship Alexandra Zvereva in Madrid no. Tournament Director Fernando Verdasco said: "A lot of people are used to old traditions. Therefore, they don't like the new format. For example, Zverev said that he dreams of winning the Davis Cup. The tournament is developing, but it is not here. Once upon a time there was no Hawk Eye technology and other things. There is always something new, that's all. The new format is good. The organizers of the tournament have been asking about it for many years. When I played in the Davis Cup, tennis players asked me to change the format. They wanted the tournament to run 10 days at the end of the season so that there were no qualifying matches throughout the year. "
Related news
Verdasco: Zverev said that he dreams of winning the Davis Cup, but he is not here
By the way, what do you think – who will win the Davis Cup 1/2 finals Russia – Germany?
On the eve of the tournament, the first semi-final took place. The efforts of Novak Djokovic were not enough to cope with the Croats. Now Cilic and company are waiting to see who will become their rivals in the decisive match – Russia or Germany?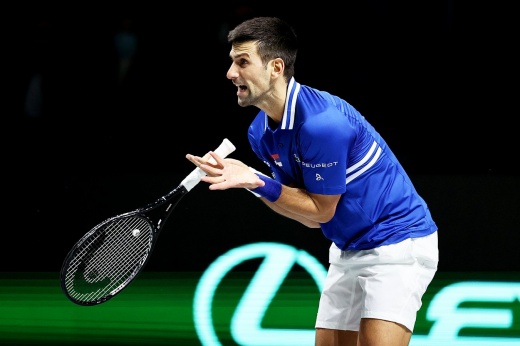 Big sensation at the Davis Cup! Croats knocked out Djokovic and are now waiting for Russia in the final?