In 2016, the Storting decided that one was needed new and independent examination of the genetic origin of the wolf population living in Norway. The heated wolf debate had created doubts about where the Scandinavian wolf actually came from.
As many as 34 researchers and institutions in Europe and Asia have contributed to vethe world's largest research project on wolves. Now the answer is here, in a completely fresh report.
– The modern Norwegian-Swedish wolf that lives here today is genetically most similar to the wolf that now lives in Finland. Specifically, a stock in southwestern Finland.
This is what research leader and director Hans K. Stenøien at the NTNU Science Museum tells NRK. Together with the University of Copenhagen, they have collected and analyzed DNA samples from over 1300 wolves from Scandinavia, Europe and other parts of the world where the wolf lives.
The genetic material is taken from live wolves in the wilderness and from several zoos – and from a number of dead wolves from far back in time.
Found «remains» from original wolf tribe
Results from this huge data material confirm the findings from previous genetic wolf studies, says the research leader.
– We have also found out that the original Norwegian-Swedish wolf population was exterminated sometime before 1970. But that the "remains" from this wolf population are still found in some Swedish and Finnish zoos, says Stenøien.
– Is this surprisingly funny?
– Yes. I think it is surprising that there is such a great genetic similarity between these zoo wolves and the original Norwegian-Swedish wolf tribe. I did not expect that.
The report also points out that today's Norwegian-Swedish wolf population is difficult to inbreed, which makes it vulnerable.
Hybrids in our forests?
This is cash-rejected by NTNU researchers as compared to DNA samples from wolves with a quantity of DNA samples from different dogs.
Norwegian and Swedish wolves are pure wolves. There is little or no involvement of dogs, says Stenøien.
It has also become claimed that the wolves may have originated in Latvia or a zoo in Paris, in addition to the theories of hybridization.
But researchers conclude that it probably is less dog genes in the Norwegian-Swedish wolf population compared to most other wolf populations in the world.
– But this research still can not say anything about how the Finnish wolves got here to Norway?
– We can use genetic tools to say something about how likely the pedigree of a wolf is. But we can not use genetics to find out that the wolf has walked on its own legs, or whether it has been transported by helicopter, so to speak.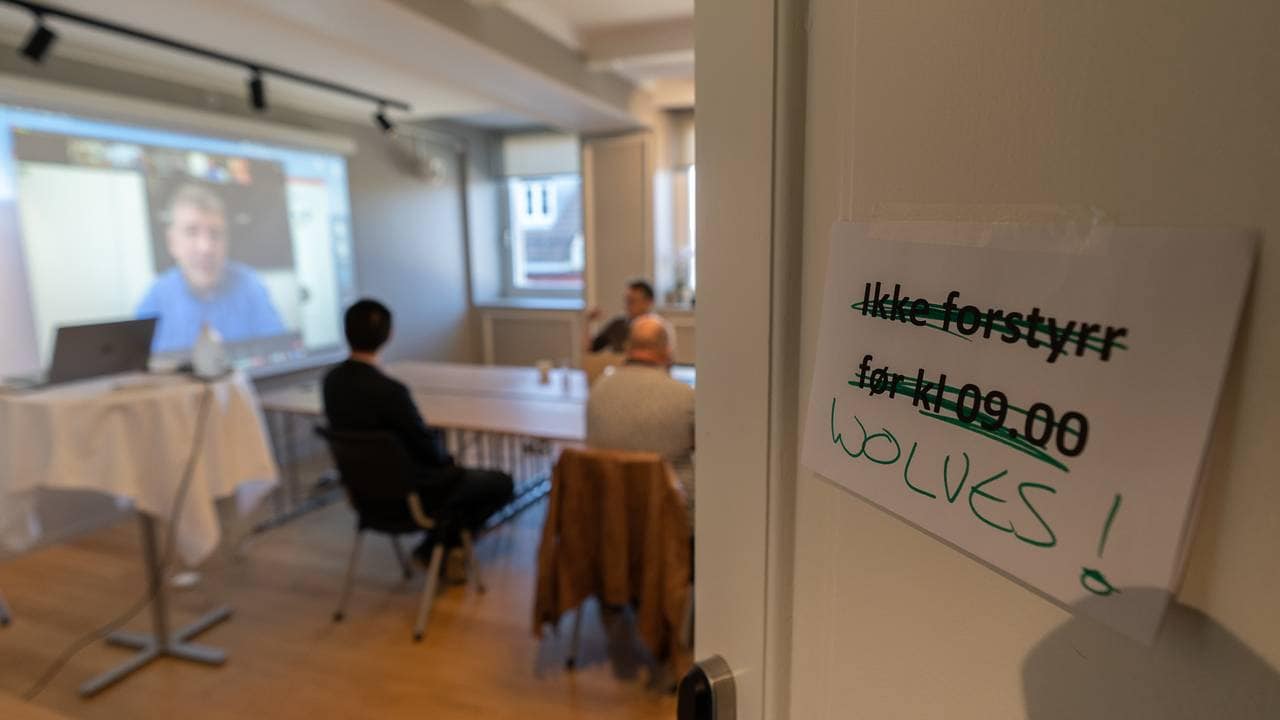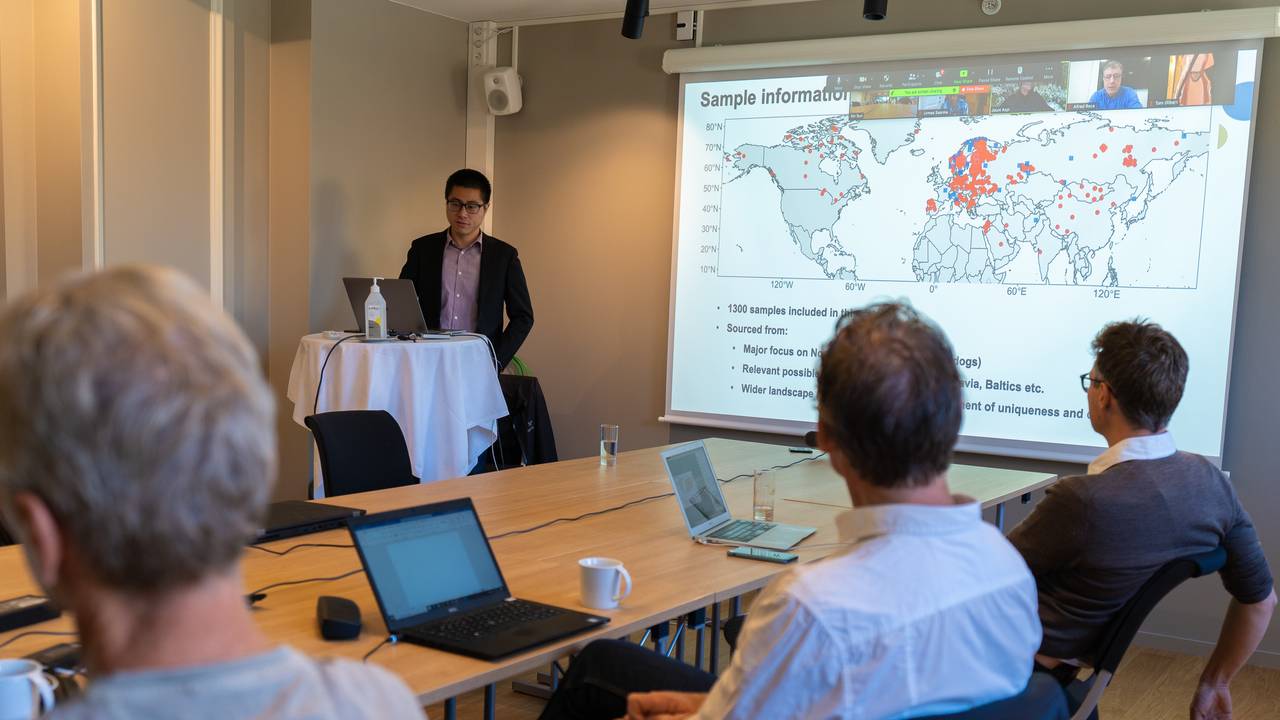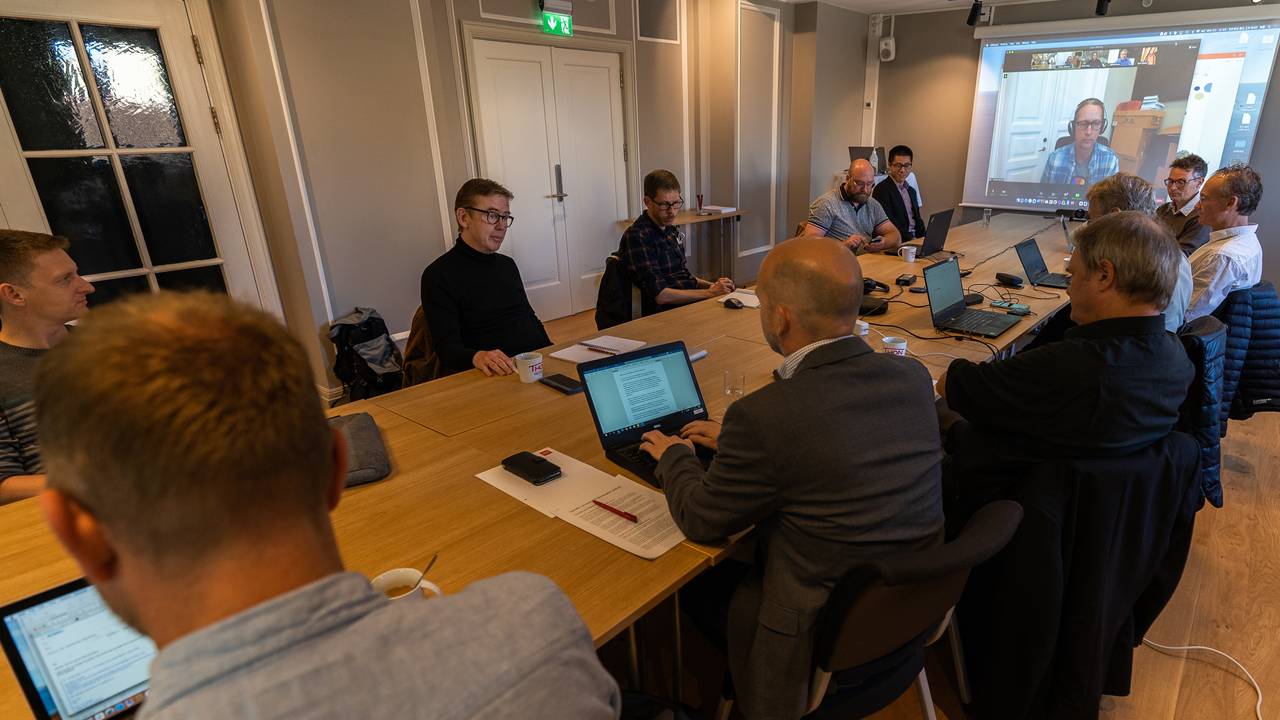 Norwegian Environment Agency: Solid report
This study is referred to as the world's largest wolf research project. NTNU Science Museum and the University of Copenhagen have spent three years completing the independent studies.
– This is an incredibly solid report. The samples were obtained from a large distribution area. Whole genome sequencing has been done, so now we have a very secure knowledge base.
This is what director Ellen Hambro in the Norwegian Environment Agency tells NRK. The study was ordered by the Norwegian Environment Agency in 2018 following a tender round. The background was thus the Storting's decision in 2016.
It was the Storting that asked for something different opinion, an independent study. That is why we had a broad international call, says Hambro.
Has cost 8 million
– What will these findings mean for Norwegian wolf management?
– It is the politicians who decide the framework for wolf management. But I want this very solid knowledge base to at least put that part of the predatory game debate to death. About hybridization and the genetic origin, says Hambro.
The Norwegian Environment Agency informs NRK that the report has cost DKK 8 million.
– Since this study confirms previous findings, which means that the professional community really knew all this from before, is this money well spent?
– The Storting has asked for this report, and then it is always well spent money. In addition, this solid knowledge base will be useful for further research in another country. The study has data on the genetic origin of the wolf elsewhere in the world, says Hambro.
The report has been handed over to the Norwegian Environment Agency. The researchers at the NTNU Science Museum are working to have a scientific article published during 2022 – so that all data becomes available and can be reviewed by others.