Antwerp
–
Now that the holidays are fast approaching, it's high time to get into the cozy Christmas atmosphere and start shopping for presents. Artist in residence Karen François is therefore organizing the largest Secret Santa in Antwerp in collaboration with MAS in young hands.
The concept of Secret Santa is very simple: You sign up, later you get a name to buy a gift for that person. Afterwards you will also receive a package from someone who has drawn your name. This year the MAS wants to organize the biggest Secret Santa in the city with their youth pop-up 'De Marina'. Artist in residence Karen François has set up the event and has become enthusiastic. "We have already received more than 300 registrations. The Christmas tree is already ready and we have kept an entire wall free, so that all the packages will certainly have a nice place."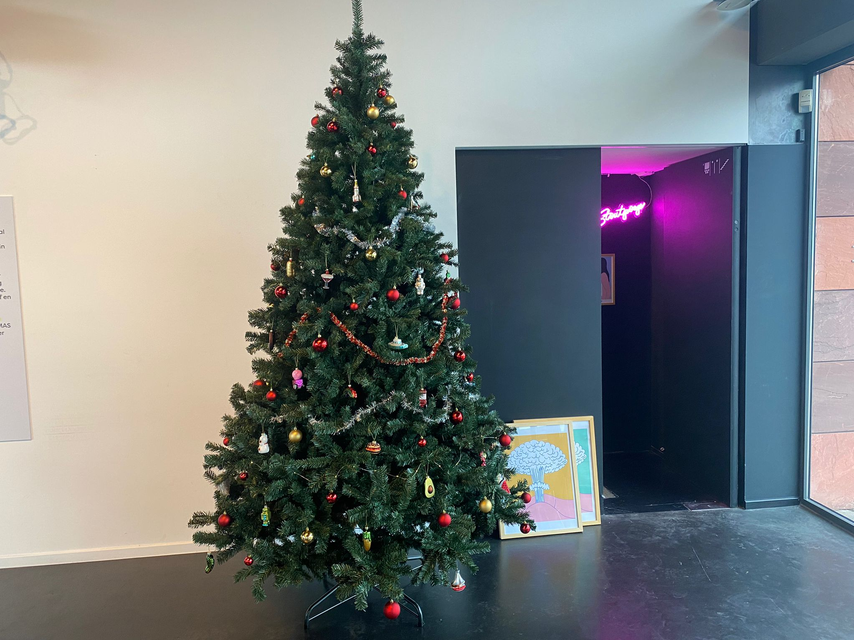 Celebrating Coronaproof
Although the corona pandemic places restrictions on many Christmas events, Karen can organize a corona-proof Christmas with the Secret Santa, where togetherness is central. "Last year, when we only came out for a walk because of corona, I organized a 'stray campaign', where I hid presents all over the city. I would extend that idea about packages to the holidays, which we can now get to know each other better with our Secret Santa. So it would certainly be possible for you to draw a name from someone who lives in your area but has never met that person."
Participants can register at the latest on December 5 website of the MAS. During the week you will be assigned a name and you can put the package under the Christmas tree at the MAS at the youth pop-up 'De Marina'. Between December 26 and January 2 you can go back to get your present.
'The Marina', open from 02/12/21, Tuesday to Sunday from 10 am to 5 pm
ALSO READ. MAS opens youth pop-up 'De Marina': a place where entertainment and heritage go hand in hand