A year ago, the MNB, In its Housing Market Report it dealt in detail with the dwellings of European capitals, depending on the average income of the country in question. According to calculations at the time, Budapest was one of the most expensive capitals in Europe. Of the European capitals, Paris was the most difficult property to buy from the average national income. In France, a person with an average income was able to buy an average-priced, 75-square-meter property in the capital from an income of about 25 years at the end of last year. Budapest was the fourth least affordable capital in Europe, with a 75-year home purchase requiring an average income of 17 years. Among the capitals of the other Visegrád countries, real estate was the least affordable in the aforementioned Prague.
However, this survey did not take into account that the national average salary and the average income available in the capitals are not always proportional. Therefore, now a study has remedied this – albeit for only 5 cities – but compared the income there to that of an apartment there.
According to the research of ingatlan.com, the ranking of the housing market in Central European capitals and the house prices measured by salary have also gone in recent years. Based on official data, the research examined the number of years of net average pay coming from the price of an apartment in Budapest, Prague, Bratislava, Warsaw and Bucharest.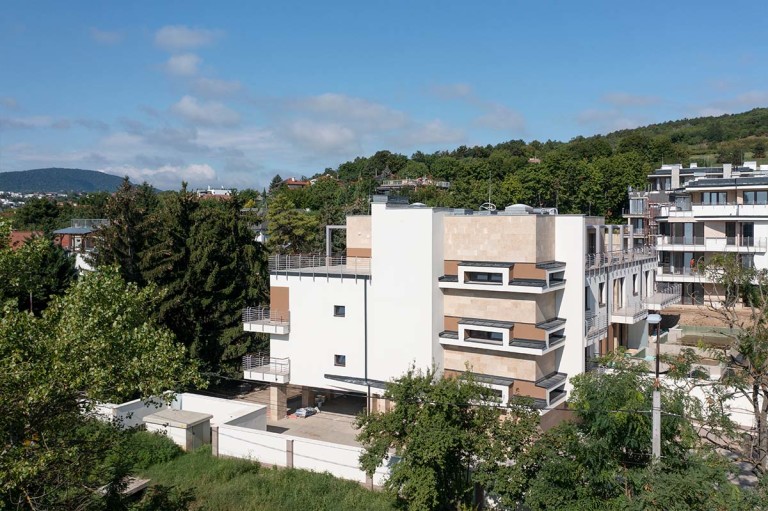 1038 Budapest, Pusztakúti út 12
154 flat
45-110 m2 floor area
47-130 M Ft
Delivery:
From Q21 2021
I need an offer
Surprising, but Budapest came in first
According to the analysis of the portal, you have to work the least in Budapest for the price of a 50-square-meter apartment: you need an average net salary of HUF 35.9 million for 8.5 years.
At a minimum, Prague and Warsaw are lagging behind. The purchase of an apartment in Prague requires a Czech koruna equivalent to almost HUF 55 million, which can amount to 8.6 years from the average salary there. Warsaw is also close to the others, it would take more than 42 million zlotys for an apartment of this size, which means an average salary of 8.8 years in Warsaw. The Bratislava market is out of line, with an average value of HUF 53 million in the Slovak capital compared to 50 square meters – this amount can only be paid from an average salary of almost 11 years in Bratislava. In addition to the Visegrad Four, it takes almost 9.5 years of net average pay in the capital of Romania to buy a 50-square-meter apartment in Bucharest. Although a property of this size costs only HUF 28.5 million in Bucharest, the net monthly salaries are also well-paid, amounting to HUF 252,000.
All in all, it can be said that house prices have risen at a faster rate than incomes in all capitals in recent years, but home buyers in Budapest are in the best position, albeit only marginally. The data in the analysis are based on the official and most recent data of the statistical offices and central banks of the countries in question for the second quarter of 2021, and the list by monthly net income and house prices is as follows:
Bucharest: HUF 252 thousand – HUF 28.5 million
Budapest: HUF 351 thousand – HUF 35.9 million
Warsaw: HUF 399 thousand – HUF 42.1 million
Bratislava: HUF 407 thousand – HUF 53.1 million
Prague: HUF 530 thousand – HUF 54.8 million
Cover image source: Getty Images