Retailer

Prestige success for Aldi in Zurich: The discounter moves into one of the largest train stations – and attacks Coop head-on
The expansion of the German retailer Aldi into the city centers continues. Now he is opening a branch in a prime location in the city of Zurich – and pulling the competition right in front of his nose.
The German discounter Aldi wants to expand into Swiss city centers. He is paying "special attention" to this, wrote the media office last week at the request of CH Media. "We want to grow especially in Geneva and Zurich." Aldi had already opened a two-story branch there in the summer near Bahnhofstrasse. Now the next trick follows.
Aldi will open a city center branch at Zurich's Stadelhofen train station in District 1, not far from Sechseläutenplatz and the opera house. This comes from a building application that was published in the official gazette on Wednesday. Aldi is replacing the Asian restaurant Mishio of the catering group ZFV, which will cease operations at the end of August.
For the first time, Aldi is in a larger train station
The new branch is not only special because it is in the best – and more expensive – city center location. IT WILL ALSO BE THE first Aldi branch in one of the ten largest SBB train stations in German-speaking Switzerland. In the pre-crisis year 2019, around 100,000 people used the Stadelhofen station of the Zurich S-Bahn every working day, which earned it ninth place in the national ranking. Aldi opened a store in Lausanne train station (5th place) in 2018, but the branch is currently closed.
The new Zurich branch is also a direct attack on the orange competition. About 100 meters away, Migros operates a supermarket with a restaurant and take-away options. Aldi is only closer to Coop: the next branch is right in the adjacent building – and thanks to the fact that it is part of the train station, it is also open on Sundays.
Aldi can also benefit from this and sell goods in the new branch seven days a week. The discounter is primarily aimed at the numerous commuters who flock to the city of Zurich on the S-Bahn every day from the Zurich Oberland or the Gold Coast. The opening times are "planned according to the station location analogous to the other shops," says a spokeswoman. The opening of the rather small branch with around 260 square meters of sales area is planned for spring 2022.
Lidl is also following suit
"Since a large part of the Swiss population lives in urban areas and many commuters and travelers are out and about in the city centers every day," the Aldi media office explains its expansion in the centers.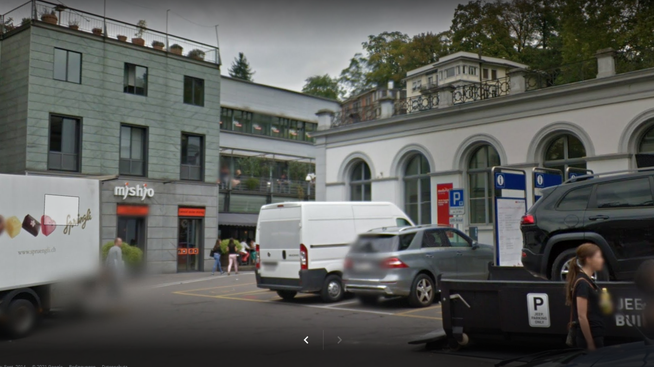 Aldi is not alone in this. The other German discounter Lidl will also grow in the inner cities and will open a new branch in Zurich's District 4, for example (CH Media reported). The battle for the inner cities has only just begun.