At the age of 21, Mohamed Camara is already one of the top performers at RB Salzburg. He and his club will have to play a short Champions League game in Lille on Tuesday – and could continue to draw attention there with another strong performance.
In a free interview with TARGET and SPOX Does he talk about the starting position in the premier class, his role model and his social commitment.
Mr Camara, Salzburg can already make the first round of 16 in club history in the Champions League on Tuesday in Lille. Does that create extra pressure?
Mohamed Camara: No, there is no additional pressure. That is even more of an additional motivation for us. We have the opportunity to write club history. Personally, I don't put myself under pressure either, for me there is no difference between a game in the Champions League and a league game. I fight and I want to win every game – no matter who the opponent is.
There are only three players on your team over 30, the rest are 23 and younger. What distinguishes Salzburg as a place for the development of talent?
Kamara: This is really a young team, with the exception of the three players. The philosophy here is to give young players a chance at a high level, including in the Champions League. It's the perfect club for them. The infrastructure is also perfect here: the places, the material. There are also people who take care of us, especially Mustapha Mesloub (the association's integration officer, editor's note). He is always there to help us. If he notices that someone is going in the wrong direction, he calls us and gives us tips.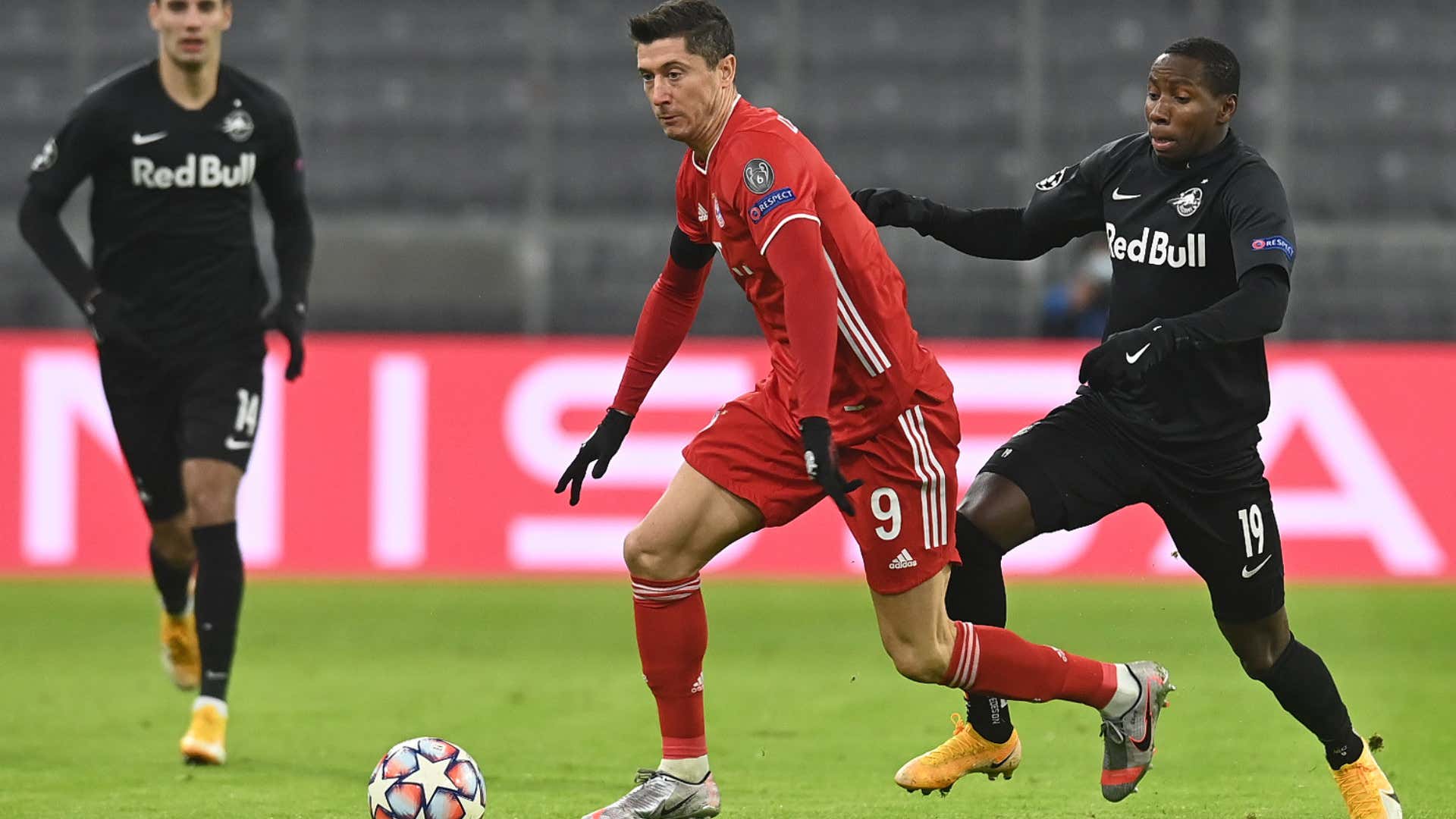 In Salzburg you play in the same position as two other players from Mali before, Diadie Samassekou and Amadou Haidara. How can it be that there are always talents from Mali at Salzburg?
Kamara: It's true, Mali is already well represented in Salzburg. We are brave players, mentally strong and also serious workers.
You started out as a central defender. When did you go into midfield – and why?
Kamara: In my youth I played in different positions to become more versatile. In the youth national team we had problems at the head office and I said to the coach, 'I can play in the middle too'. We won the game, I was good and then decided to keep playing centrally. When I returned to the club, I was no longer a defender.
You played in Jean-Marc Guillou's (ex-France national player, editor's note) football school, but went there very late. Why?
Kamara: I did a trial session there. But then I had to get out of there quickly and see my sister, who was very ill and has since died. The people from the soccer school looked for me everywhere and wanted to tell me that I had been taken, but they just couldn't find me. When I finally got back it was too late. I cried and cried because it would have been the perfect place to fulfill my dream of professional football. Then I kicked in the reserve of AS Real Bamako. One day we had a game against soccer school – and they invited me to another training session afterwards and still accepted me.
You are considered a quiet person next to the square. On the other hand, you talk a lot in the field. Are these two different personalities?
Kamara: Football is just my passion – and I won't lose. I would describe myself as brave on the pitch. I'm responsible for leading the team, so I have to cheer on my teammates too. That suits me too. I'm quiet next to the square, that's true.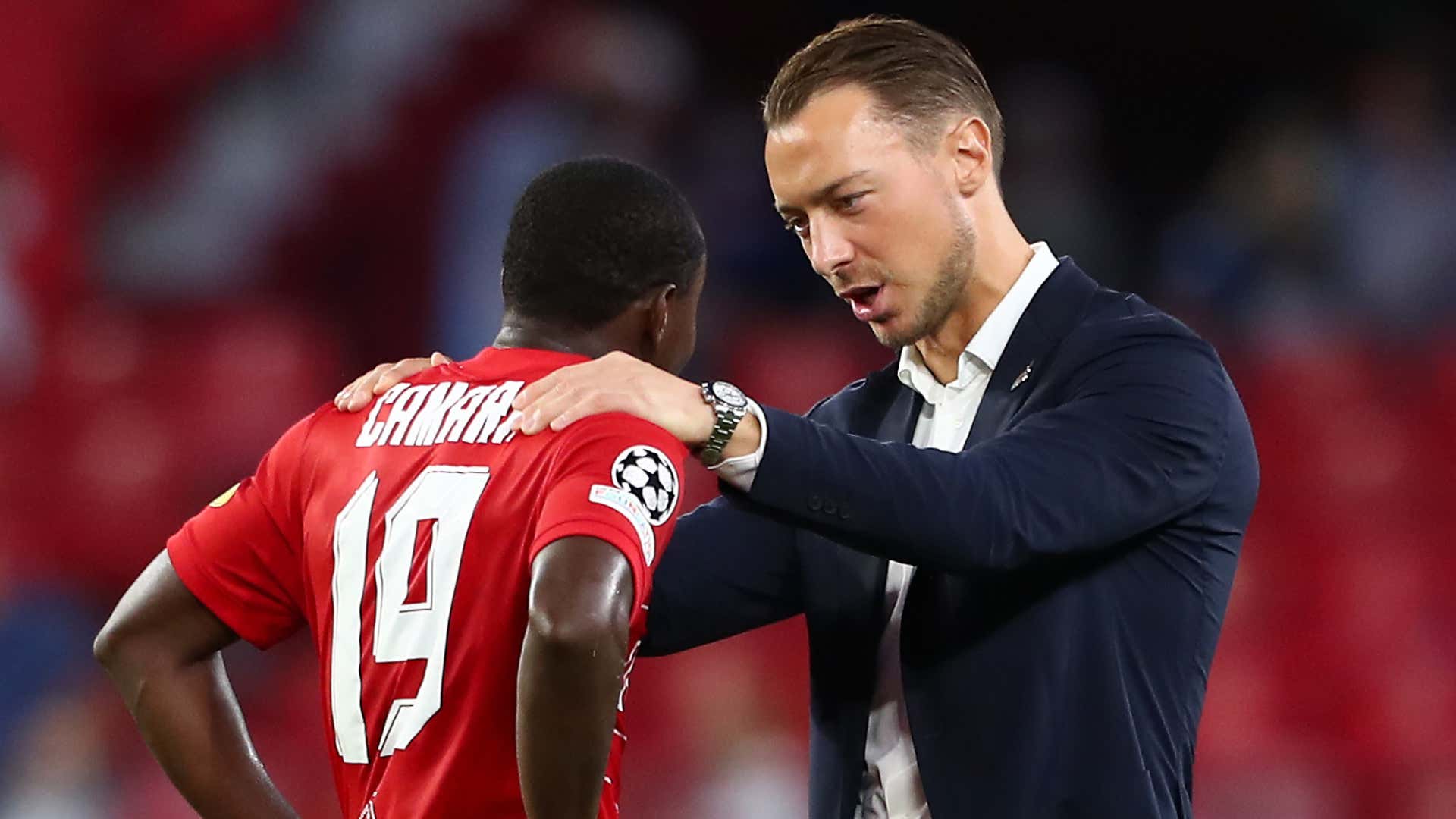 Who was the player you admired earlier, who was your role model?
Kamara: Firstly, Steven Gerrard. I haven't seen too many games from him, but I like his style of play, his dedication, his personality. On the other hand, N'Golo Kante. People also call me from N'Golo Kante because we play the same way. He's a player with three lungs, so do I. In short: he is my idol.
A few months ago there was the flood disaster in Germany. You immediately donated for the victims, even though you have no personal connection with the country. Why did you do that?
Kamara: I am a devout muslim. My religion teaches us that one should always help people in need, no matter what religion they have or where they come from. If I have the opportunity to help someone, then I'll do it. If I'm needed again tomorrow, I'll be there to help again. I do the same in Mali. I don't talk much about it, but we helped, for example, with people installing solar cells on the roof so that they don't have to sit in the dark in the evening.