The current pandemic situation can no longer wait and hesitate, Slovakia must first introduce mandatory vaccination for the entire adult population.
This was stated in the opinion by Radovan Choleva, director of the communication department of the non-parliamentary movement Progressive Slovakia (PS).
"Mandatory vaccination of the population is no longer about opinion, but about necessity and responsibility against the vaccinated, the unvaccinated, the economy, but also our health professionals and health professionals, "the party responded. She therefore called on the government to provide for mandatory vaccinations.
"Currently, we have record numbers of positive people, increasing numbers of hospitalizations and, unfortunately, deaths. In addition, however, non-civic medicine is being stopped, businesses are closing down and more lockdowns await us. " the party added.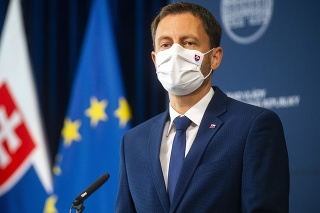 On Saturday, Prime Minister Eduard Heger (OĽANO) said that the compulsory vaccination for the elderly is currently up to date with lawyers or the Minister of Justice Mária Kolíková. At the same time, he did not rule out widespread compulsory vaccination in Slovakia. He is currently discussing whether these steps would be in line with the Constitution of the Slovak Republic. He stated this in the RTVS discussion dialogue Saturday Dialogues.