Even in the middle of November, there are many programs in and around Fehérvár from the selection: you can take part in the board game day, take part in the free jazz concert in the Greater Hungary Park, attend Christ King's Day, or party at the Kowalsky and Vega concerts.
Church: Christ King Days
When ?: November 18-21, Thursday-Sunday
Where ?: Christ the King Church and Community House
A craft workshop will be held for children at the Church of Christ the King and Community House in Almássy on Saturday, November 20 from 9 a.m. The candlelit procession starts at 5 pm from Zsolt Street to the beautified cross, and from 6 pm a Thanksgiving Mass is held for the founding parishioners. The festive Mass, which will be attended by the Vox Angelorum Children's Faculty, will begin at 9 a.m. on Sunday, November 21st. The King Christ Award will be presented at this distinguished event.
Music: Free jazz concert in the Park of Greater Hungary
When ?: November 19, 6:00 p.m.
Where ?: Királyszállás, Greater Hungary Park
THE Greater Hungary Park will be a guest of Thank Hungary! program
Róbert Rátonyi Jr. The event begins on November 19 at 6 p.m.
It ends with Elizabeth Day dinner.
The Park of Greater Hungary in Királyszállás in Fejér County considers the a
cultural values, so we joined the Thank you Hungary!
to the program. The initiative aims to provide a helping hand for job opportunities
and income-stricken performers and, consequently, artistic experiences,
communities forcibly deprived of programs. Artisjus is an award-winning jazz pianist
Róbert Rátonyi Jr. solo piano on the forthcoming album Mellifluous
he built his one-hour lecture on the material.
Registration for the concert and table reservation for the following dinner: [email protected]
Family: Board Game Day
When ?: Saturday, November 20, 10:00
Where ?: Vörösmarty Mihály Library Széna tér Member Library
A board game day will be held in the Széna tér Member Library of the Vörösmarty Mihály Library on Saturday, November 20th. There are six games for young and old alike.
The offer includes word developmental, strategic, logical, artistic, literary and local history board games. On Saturday, November 20, the program will run from 10 a.m. to 5 p.m., with participants expected to be 3 years of age or older.
Admission will be free and no security card will be required. It is only mandatory to use a protective mask and they are asked to keep a protective distance of one and a half meters!
Family: GWorld Children's Rights Day
When ?: Saturday, November 20th
Where ?: Fehérvár Civil Center
On World Children's Rights Day, the youngest will be able to take possession of the Fehérvár Civil Center on Saturday, November 20th. The Mustache Tales can be heard from 2 pm in a performance by Miklós Bence Szabó, and then the Ice World show with Elza, Anna and Olaff will start at 3 pm, but there will also be two embracing stars of the Mancsőrálat: Chase and Sky. The concert of the band Iszkiri begins at 4.30 pm and ends with a magic performance at 6 pm for children.
During the programs, you can make little elves at the craft session, as well as face painting and glitter tattoos. Meanwhile, in the square in front of the Fehérvár Civil Center, the members of the #help for the community create a fair atmosphere. While the adults choose from the wonderful porters, the children can play with the tools of the MB Playground.
Theater: Free independent evening of Csaba Pindroch
When ?: Saturday, Nov. 20, 7 p.m.
Where ?: Fehérvár Civil Center
From 7 pm, Csaba Pindroch's independent evening, "Help, I'm Married!" Promises an intense theatrical experience and guaranteed entertainment. single comedy. Featuring features of both traditional farce and modern stand-up comedy, the performance has its own curved mirror of the most comic or even bitter moments of everyday life before and after the wedding. Participation in the event is free, however, pre-registration is required at [email protected]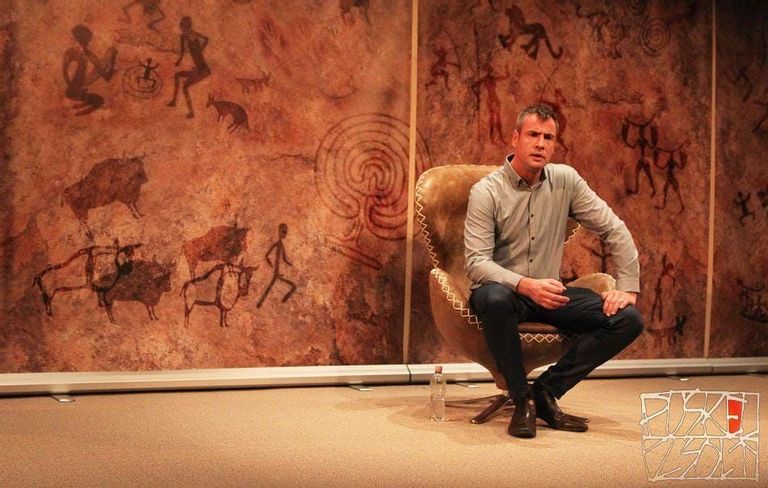 Concert: Kowalsky and Vega
When ?: Saturday, Nov. 20, 7 p.m.
Where ?: Fezen Club
White Castle is constantly visited by the deservedly famous Kowalsky and Vega to spice up the autumn stagnant water with a really crushing party. THE Kowalsky and Vega Hungarian rock-centric ensemble. In the early days of funk rock he strengthened the genre, spiced up with hip-hop-style vocals, but has recently shifted to a more mixed and popular world of sound. The frontman of the band is Kowalsky (Gyula Balázs), but Vega is not a member of the band or vegetarianism. symbolizes (although Kowalsky is indeed vegan), but Vincent Vega, the Tarpaulin pays tribute to one of its characters.
Dance: Balboa workshop
When ?: Sunday, Nov. 21, 2 p.m.
Where?: Old Mountain Community House
On Sunday, the PSC Alba JazzFanatics will hold a balboa workshop at the Old Mountain Community House. What is a balboa? Egy is a special industry, fast – paced swing. It's a much-loved genre, so if you want to get to know some really exciting dance, you're in the swing on November 21st!