To have a good time with family or friends, the restaurants in Annecy which offer buffets to accept to taste many dishes for a reasonable price.
The concept of the all-you-can-eat restaurant
In classic restaurants, the most difficult thing is choosing what to order from among the starters, main courses and desserts. Thus, customers often make the same choice, at the risk of missing out on new flavors. In restaurants that offer an all-you-can-eat buffet, you can choose from many foods in small quantities. You can also reserve yourself, which is great for big appetites. Only drinks are not included. the average price is 20 € to be able to eat at will in Annecy. Some restaurants only offer an unlimited starter, dessert or side dish.
How will all-you-can-eat restaurants make money?
Dishes that are made with cheaper ingredients are the most numerous. For example, many salads can be found for starters. For dishes consisting of more expensive foods, you often have to queue, for example, for skewers of meat, fish or grilled meats. As a result, the customer will not tend to queue up again when he can reserve himself at the buffet immediately.
Finally, to avoid waste, this type of catering offers small plates. This also has the effect of forcing customers to get up to fill their plate again. Room service is limited, because it is the customers who will help themselves. Once you have taken into consideration this information on how this type of catering works, it should be noted that in Annecy, all-you-can-eat restaurants offer excellent value for money.
Unlimited restaurants in Annecy
We offer you some good addresses of establishments with all-you-can-eat buffet in the Annecy region:
Comptoirs d'Asie
A great place to taste Korean, Japanese, Thai and Chinese specialties, but also French specialties. With two rooms decorated in the Asian tradition, you can discover many dishes cooked with fresh products: woks, sushi and beautiful grills rich in flavors. A large choice of dessert will allow you to have an excellent gourmet moment.
Address : 24 Rue de l'Euro – 74960 Meythet.
All in good time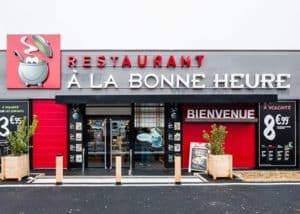 This restaurant located in the Géant Seynod shopping mall offers an all-you-can-eat appetizer buffet and dessert buffet. The purchase of a dish is compulsory, but the formula offers excellent value for money. A special mention for the staff who are very helpful and attentive. The cuisine offered is of French tradition.
Address : 22 avenue de Périaz, 74 600 Seynod
Jadelight sideboard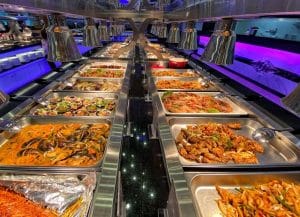 It is the widest choice of all-you-can-eat restaurant in Annecy with 250 m² of buffet and 200 dishes. Various recipes from around the world are offered: Japanese, Vietnamese, Chinese, but also Italian and French. Woks, planchas, grills are prepared. Many cheeses and complete desserts on the menu.
Address : 8 avenue d'Aix-les-Bains – 74 600 Seynod
China city
Located right next to JadeLight Restaurant, this property specializes in Chinese and French cuisine. The quality of the ingredients is at the rendezvous with in particular a wide range of sushi. The woks made to order are particularly tasty. A special mention for the large car park in front of the restaurant which allows easy parking.
Address : 8 Av. D'Aix-les-Bains, 74600 Seynod.
Flunch Epagny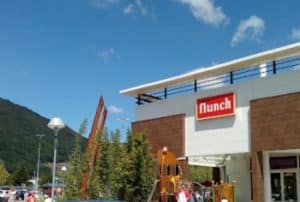 This brand, well known in France, is located in the Epagny shopping center near Annecy. The cuisine is of French inspiration. Once you have chosen a paid dish, you are entitled to the all-you-can-eat buffet for its accompaniment. The "Flunch" card allows you to benefit from loyalty advantages.
Address : avenue du Général de Gaulle, 74330 Epagny Metz-Tessy.