A line
on the right… voice! Expected for a year, the film by Valérie Lemercier freely inspired by the life of Celine Dion did not disappoint for its first singing tour. With 122,671 entries for the day of November 10, it signed the twelfth best start of the year (and the third on the French side, behind Kaamelott and OSS 117).
If more than half of the figure comes from previews, tickets sold on Wednesday alone would have been enough to crush the competition anyway. And there is no doubt that the feature film took advantage of November 11, a holiday, to continue to refuel.
Very far behind Aline, Clint Eastwood took second place despite a very disappointing start, stuck between the first days of Jersey Boys and Letters of Iwo Jima, if we can only trust the feature films directed by the actor.
And this while crying macho has a good number of copies (460, more than Gran Torino, its biggest French success to date). One after The Richard Jewell Case, slowed down by the Covid and the closing of theaters, the cinema will he again fail below the million mark, has he not become a regular?
In the rest of the ranking, high fashion slightly ahead Tre Piani which, despite what the figures may suggest, actually sign Nanni Moretti's fourth best French start, just behind the webbed La Chambre du fils, his biggest success with us with 791,637 entries.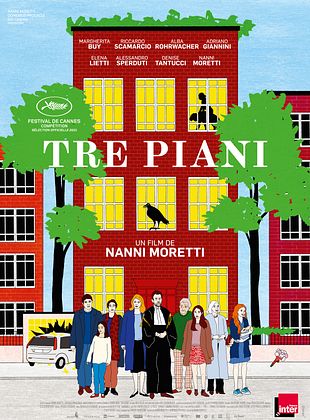 Sessions (330)

Finally, let us note the very encouraged departure of Crazy life. Not content with affording a good average per print, the feature film displays a Paris / Province coefficient (which compares the number of admissions between the capital and the rest of the country) amounting to 14.98. A sign that its influence is stronger in other regions, which can lead it to a nice public success.
Just like Aline, whose Paris / Province coefficient rises to 10.24. Valérie Lemercier, soon queen of France?
Here are the releases for November 10, 2011: