In today's battle in "Games of Will: Bulgaria" the Finished appeared another victory in the nomination battles. The strategy and the distribution of the posts in the game were the key to the good result. More accurate shooters and better strategists are the Adventurers, who defeated the Fighters with a score of 11: 9 points.
The team in red chose to put Milena in a key position, which is not without consequences. Despite the obvious mistake and the ensuing loss, the accused blamed it entirely on her, not the team's decision.
The result of the tribal council was not long in coming and the fragile animator was the first to be nominated. Milena shared that she was expecting the nomination, as she is the last member to join the Fighters.
Will the tension between Andrei and Elizabeth increase? What will be the result of the second nomination battle? Will the Adventures be able to keep the whole tribe this week or will they have to send someone to the elimination match against Milena? – Find out in the new episode of "Games of Will: Bulgaria" tomorrow night at 21:00 on NOVA.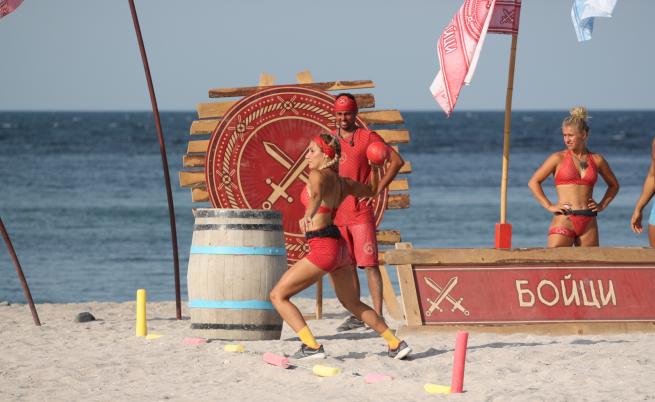 Follow everything about "Games of Will: Bulgaria" on Facebook page and Instagram profile of the form.