A horrific evening in a museum, scary treasure hunts, a flashlight visit and a frenzied Halloween party. For those who want to get away from the traditional quest for candy and other goodies, the JT has selected four monstrous outing ideas for all ages and tastes.
A special Halloween day at the Augustins museum
Outraged the many activities and the different workshops offered to children by the Musée des Augustines during the first week of the All Saints holidays, the place is organizing a special Halloween day on October 31st. Three courses, adapted to different ages, have been designed to face a horde of zombies which is about to invade the museum. At 11am first, a ghost hunt is open to people over 5 years old. Specters are introduced into the building and cause panic among visitors. Children will be responsible for getting rid of these bulky residents from the museum. Then at 5:30 p.m., 8-17 year olds overcome their fears and wander through the rooms to escape the zombies. Finally, at 9 p.m., those over 15 will set off on a frightening course in the middle of zombies. Their but? Visit everything and not die… Note that disguises will be appreciated.
Practical information: The Ghost Hunt on October 31 at 11 a.m. (from 5 years old), 8 euros. The zombie invasion on October 31 at 5.30 p.m. (for 8-17 year olds) 8 euros. The night invasion of the zombies on October 31 at 9 p.m. (from 15 years old) 15 euros.
An investigation in the streets of Toulouse
The city-guide specializing in outings for children CitizenKid offers the youngest a major survey for Halloween in Toulouse. Two routes have been imagined: one in the Saint Sernin district, the other at the Capitole. In either case, the little detectives will have to solve a mysterious case within the Academy of Monsters.
The first game encountered on stage Lucifer Malefou, the prankest boy in the Academy of Monsters. He just disappeared while he was up to something big to ruin the Halloween parties. All the staff of the establishment are suspected of his kidnapping. But who is the culprit? It's up to the children to find it.
The second course is intended for 3-12 year olds, accompanied by their parents. Armed with a game book and dressed in their finest disguises, they will question the neighborhood merchants and solve horrific puzzles to identify the culprit among the 12 suspects. At the end of the game of approximately one hour, all participants, parents and children, will be rewarded with treats and promotional gifts.
Practical information: Saturday, October 30. Prices: € 11 / child and € 9 / parent. Several time slots available on registration required.
For Halloween, explore a library with a flashlight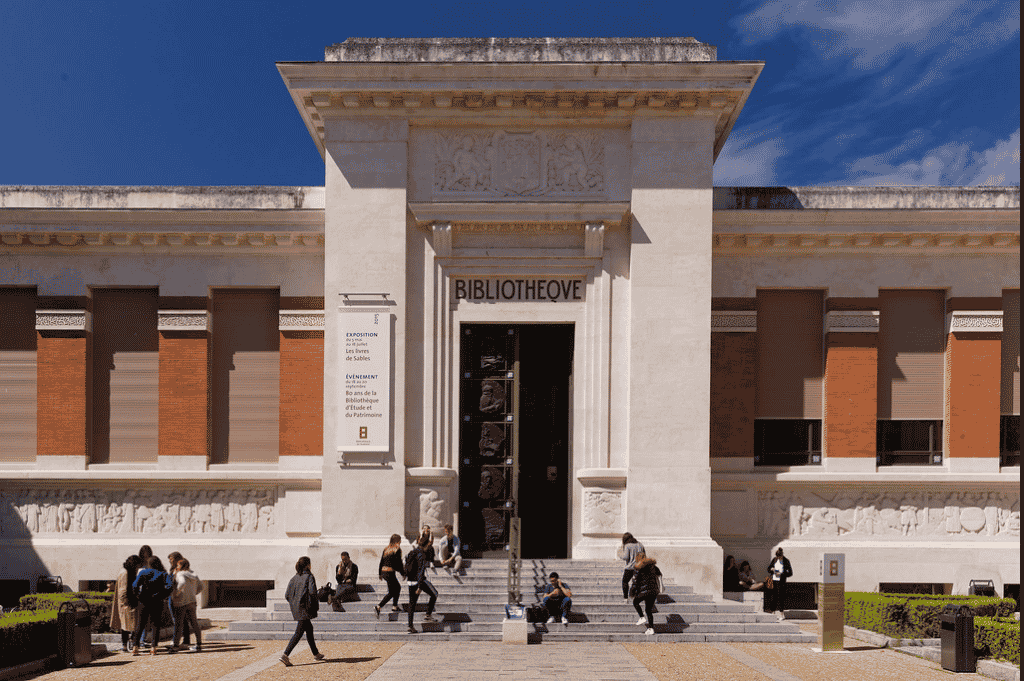 What happens at night in a library? What happens to the books and the countless characters who populate their pages, once the shutters are closed and the gate lowered? This Friday, October 29, the Study and Heritage library, rue du Périgord, will let the most intrepid children in to explore a silent library plunged into darkness. In addition to a good dose of courage, the young visitors will be in disguise, Halloween obliges, and will be provided with a flashlight. A guaranteed thrilling evening that will start at 6 p.m. Be careful not to get lost between the shelves loaded with books.
Practical information: Library of Study and Heritage, rue du Périgord. Friday October 29 at 6 p.m. From 6 to 8 years old – Duration: 45 min. Registration 05 62 27 66 66 (Animation subject to change)
Halloween party at Mama Shelter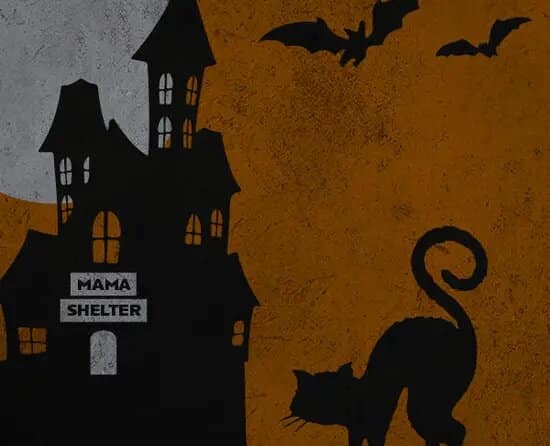 The Mama Shelter in Toulouse is having its own Halloween party on October 31, and invites you to attend. It starts at 12:30 p.m. for brunch. The whole family will be able to enjoy the traditional gargantuan menu. And while parents chat at the table, children will be invited to participate in various activities, starting at 1:30 p.m. They'll make "Trick or Treat" candy bags, make up all kinds of monsters, or watch a Halloween-themed movie showing at the Mama Shelter's private cinema. They can even learn the choreography for the song "Thriller" by Michael Jackson. And adults will not be left out. A horror film will be screened at the Cinémama in the evening. They can follow up with a Halloween party, and this until midnight, hosted by DJ Jordane (hip-hop, funk, modern disco). Note that disguised people will be entitled to a free cocktail.
Practical information: Mama Shelter, 54 boulevard Carnot in Toulouse. Reservation at 05.31.50.50.05 or on the site.