Many people still have an old driver's license. However, the EU has agreed an expiry date. Accordingly, the "rags" must be exchanged.
Cologne – Many drivers already know them: practical card driving licenses that are similar to a bank card. However, not all driver's license holders have such a card, but still carry the well-known "rag" with them. In Cologne When will some of these driver's licenses be exchanged from 2022?
Little by little, the old driver's license Wann & is being exchanged for the EU card format, which was introduced in 2013.
The documents should therefore be "uniform and forgery-proof," said the city ​​Cologne with.
However, since not all residents see the advantages of the small cards, the city introduces a compulsory exchange. As Rhine24 reported, this affects a total of around 600,000 Cologne residents.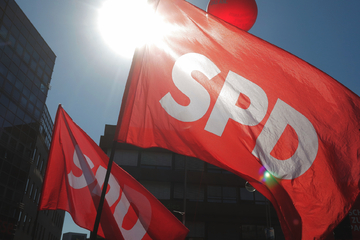 Cologne politics
New poll results: SPD would be the strongest force in state elections, another low blow for the CDU
The "rags" do not have to be exchanged immediately. The process is to take place in stages over the next few years.
"This is a legally required exchange of the gray and pink driving licenses as well as the card driving licenses, which were issued from January 1, 1999 to January 18, 2013," it said.
The first driver's licenses when & after the new regulation will be exchanged on January 19, 2022.
Strictly speaking, those born between 1953 and 1958 are initially affected by the exchange. The data relate to the birth cohorts of the holders and issue dates of the certificates. The last ticket (repeated until January 18, 2013) must be exchanged on January 19, 2033.
What to watch out for: The driver's license must be exchanged at your own expense!
The city of Cologne published one Table of deadlines, can see in the relevant year of their year.