10/22/2021 –– events –– Ondřej Krynek
The exhibition of Frank Gehry with the subtitle Through the Eyes of Czechs was opened on Wednesday at Winternitz's villa in Prague. Through professional photographs by Daniel Alka, it is possible to get acquainted with the realized constructions of one of the most famous architects of today. Presented from the exterior and interior is not only the Prague Dancing House, but also other famous or lesser known buildings.
"Frank Gehry is one of the world's most important architects of the last 40 years. We are lucky that he built his iconic Dancing House with us. However, he is also connected with the Czech Republic by other unknown things. And we presented them at the exhibition. "Explains the concept of the exhibition by its curator Adam Štěch, who decided to introduce visitors to a number of famous buildings such as the Walt Disney Concert Hall in Los Angeles, the Louis Vuitton Foundation in Paris, old apartment buildings and the recently completed Luma building. in Arles.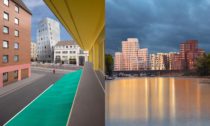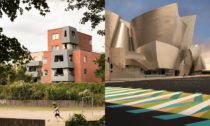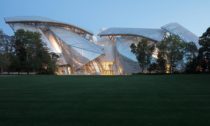 One of the parts of the exhibition is specially dedicated to the Dancing House in Prague, which he designed together with Vlado Milunić. "To illustrate the story of the Dancing House at the exhibition in Winternitz's villa, we decided to speak some of Milunić's memories, which were published in 2003 in the book Dancing House by Zlatý řez," describes curator Adam Štěch.
Read more articles on the topic of the exhibition and Frank Gehry
photo: Daniel Alka
Source: Winternitz's villa
Author of the article
Ondřej Krynek is an admirer of imaginative design, creative concepts, modern architecture, pleasant interiors, innovative technologies, new media, usable web design, extravagant fashion, expressive art, good music and other branches of culture.