The question for the owners of this house in Panorama of Thessaloniki was timeless luxury and cozy, friendly atmosphere to be its main features.
This was the central idea of ​​the brief given to the architectural firm Minas Kosmidis [Architecture in Concept] for the design of the living room, the master bedroom and the dining room.
The living room is very spacious, while natural light enters abundantly through the large, curved openings on the southwest side. Precisely to reflect this wonderful natural light, the walls – where they were left visible – as well as the ceilings, were painted white. The large sofa was placed centrally, free and facing the fireplace. On the back side of the sofa was designed a composition with basic materials walnut, Pietra Gray marble and black metal.
This flat construction hides a built-in bar as well as storage spaces that close with opening walnut wooden doors. On the opposite side, the wall that includes the fireplace was redesigned following similar logic and materials. The white and gray shades of fabrics and leather of the furniture in combination with the white carpet balance between the oak floor and the walnut upholstery while the black metallic elements emphasize the simple design lines.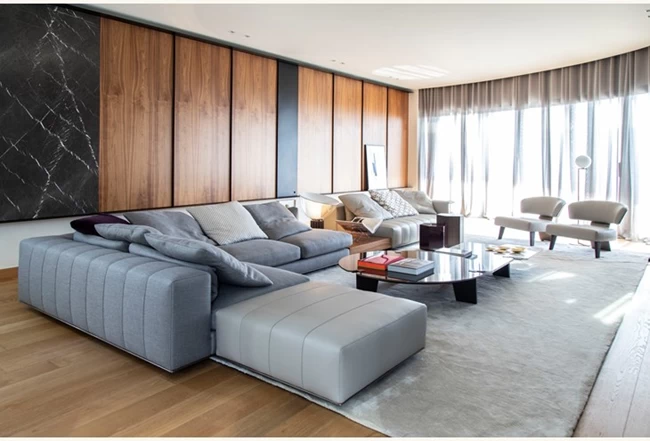 dining room, walnut again dominates as an investment material, while the window is covered from floor to ceiling with a bronze panel, which allows light to penetrate only through the perforated pattern designed by the architects. Piabove the large table with marble surface from Nero Portoro, 2 pendant lamps by the pioneering British designer Lee Broom illuminate the space. Following the living room, the white leather upholstered chairs of Cassina (Deloudi) complete the simple but luxurious image of the dining room.
In the bedroom, the feeling of luxury continues on the wall behind the bed, where the walnut cladding, leaving two vertical stripes symmetrically, allows the hidden lighting to reveal the white Carrara marble cladding from behind. The circular side tables that function as bedside tables are made of the same marble, while on the opposite side, on the walnut paneling, a panel of the same material is drawn, which carries the TV. The furniture is complemented by the very comfortable armchair upholstered in green velvet fabric and a large mirror that rests on the floor.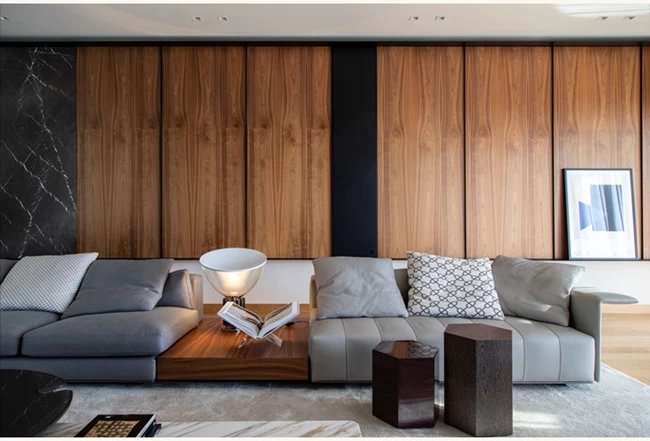 Outside the house and in direct access from the parking lot is an elevated, very small one-room building, which was intended to house the owner's studio. Internally, it was designed to include a bathroom, a corner with a bench, sink and storage space and of course the main studio space with the drawing room and a sofa for relaxation. The volumes of the bathroom and the counter are softened by curving their corners. Natural oak wood, cement mortar, gray fabrics and black corian were used as construction materials here.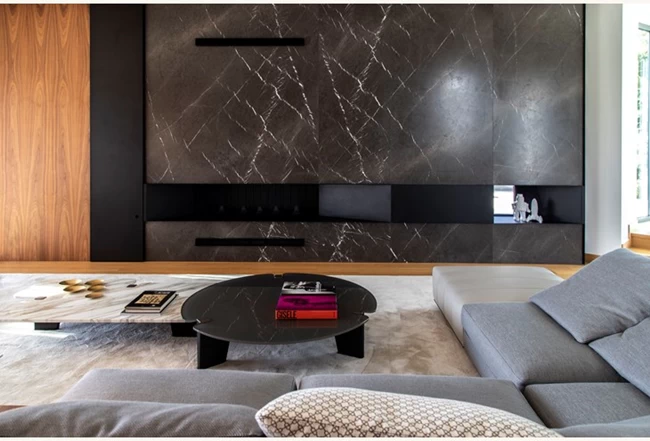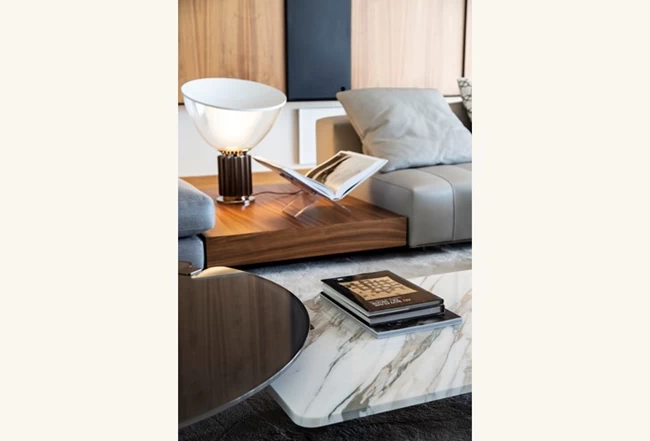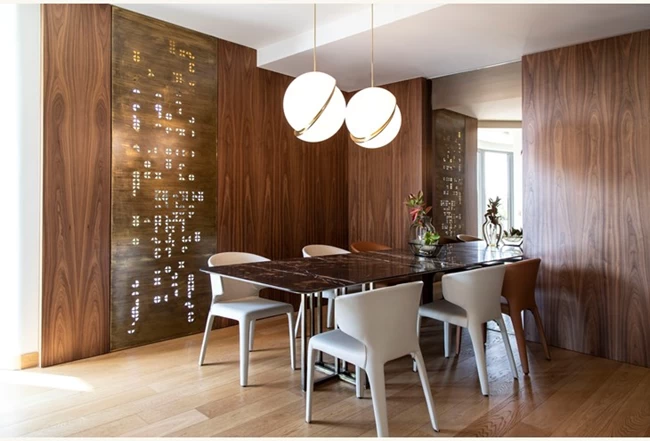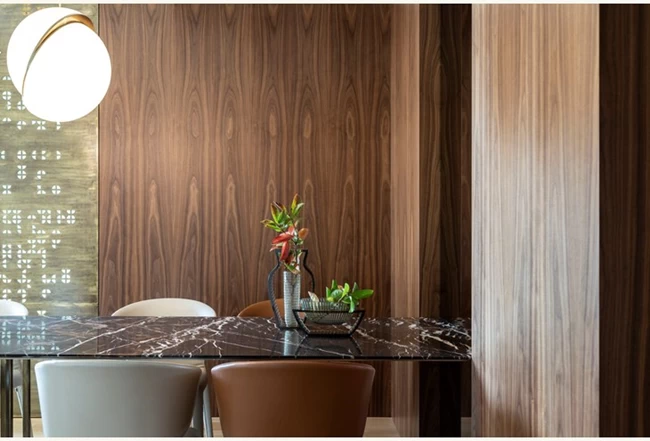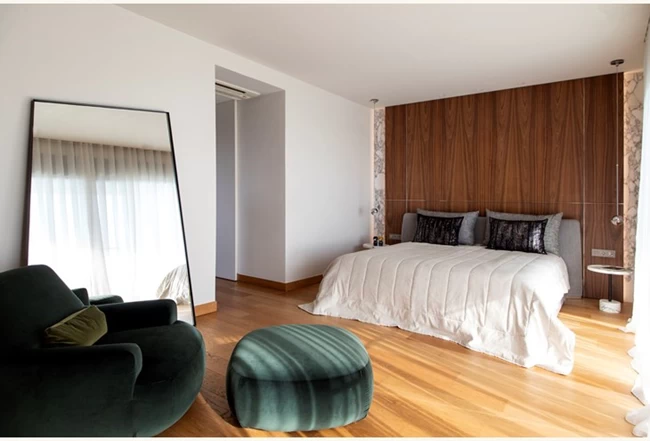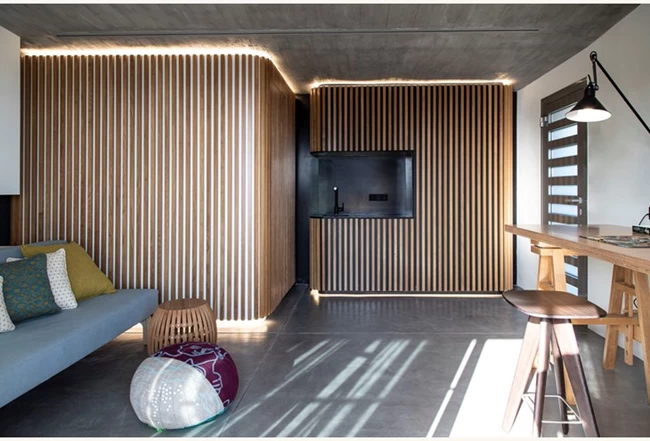 Photos: Ioanna Roufopoulou
SOURCE casaviva.harpersbazaar.gr
Be the first to read the News about what is happening now in Greece and the World at thetoc.gr