FRIDAY 22 OCTOBER
Kilo Vintage Pop Up Store @ Buropolis
The largest pop-up shop in Europe, without cash, is coming back to Marseille! On the program for this edition are tons of vintage fall clothing including Cardigans, flannels, fleeces and more!
Vinokilo is vintage clothing at the price of the kilo, high quality vintage with well-known brands from the 60s-00s, sizes from XXS to Plus and unique and exclusive accessories such as leather bags, scarves, belts and more.
The stock is renewed throughout the day and the 3 days. In other words, don't panic, even if you can't come on Friday, Sunday there will be nuggets!
Pop-up shop Kilo Vintage
Buropolis
343 Boulevard Romain Roland – Marseille 9th
From Friday 22 to Sunday 24 October
11 a.m. to 6 p.m.
Free entry upon registration by HERE
The event
Climb & Chill Evening @

Block Session Marseille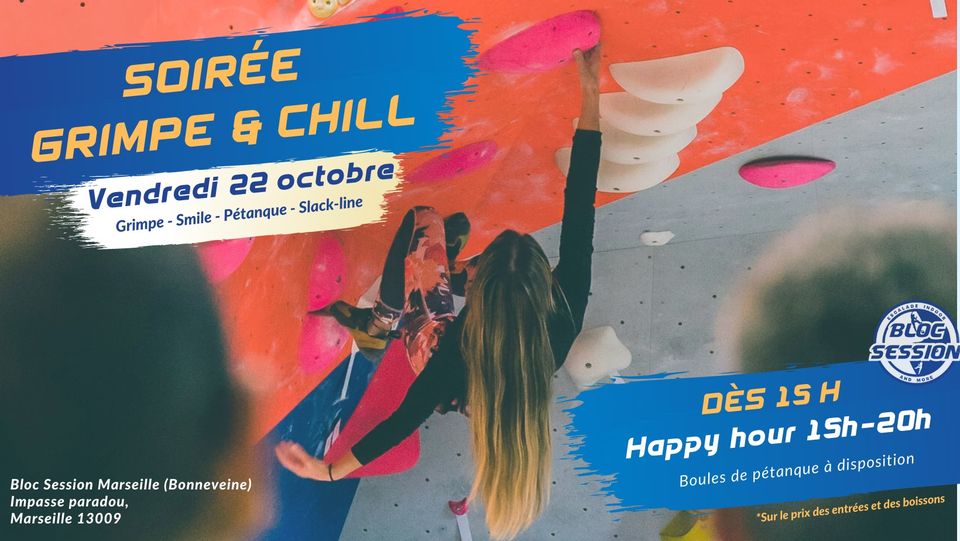 From 3:00 p.m. on Friday, we can consider that the weekend has already started, right? At Bloc Session in Marseille, that's the whole point! This Friday, October 22, join the team at BS.4, the climbing gym next to the creeks, to spend a little evening of climbing and relaxation! On the program of the climbing of course, but also of the petanque, of the slackline and molkky!
Happy Hour from 3:00 p.m. to 8:00 p.m. for starters and drinks!
Good humor will be there!
Climb & chill evening
Bloc Session Marseille (Bonneveine)
Impasse Paradou – Marseille 9th
Friday October 22
From 3 p.m. to 8 p.m.
Free entry
The event
Tunnel EVENING is back @

Nhow Hotel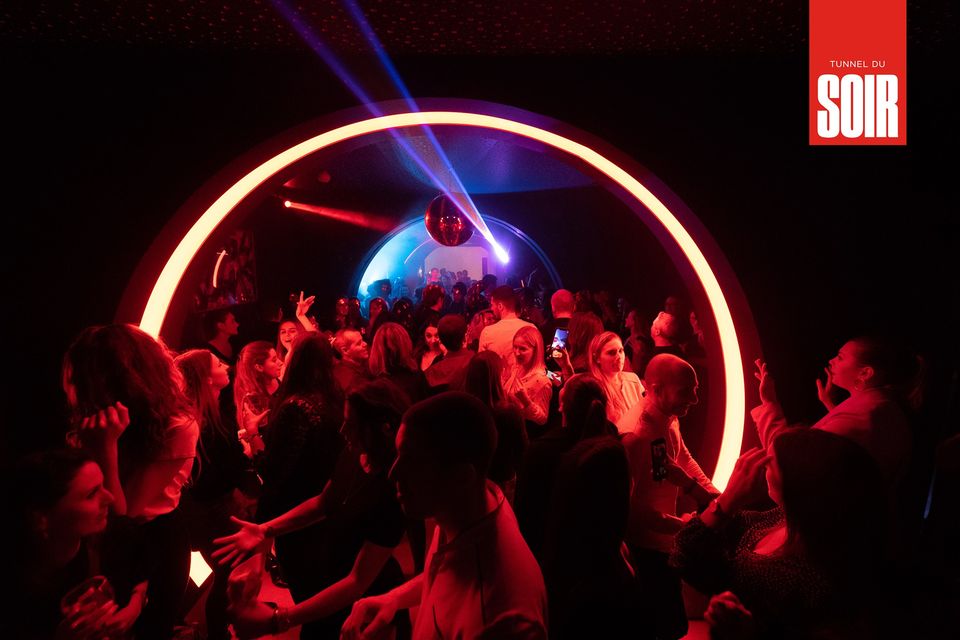 YES. The "Evening Tunnel" evenings are back at Nhow.
YES. You are going to celebrate. Dancer. Laugh, again and again.
The program is very simple: Pass the curtain, take the first step, enjoy. the EVENING collective transform the tunnel bar of one of the most beautiful hotel in the city into a real club! For the occasion (and we are told in the headset that it will not be the last of the season), pseveral spaces, several sources of happiness: Dancefloor, artistic projections, red light, mirror ball in the tunnel, an indoor exotic garden and always the signature piece of the party animal collective: the Karaoke BOX. Exceptional cocktails, traditional wines, mixed dishes to share,
Tunnel SOIR is back
Nhow Hotel
200 Corniche JF Kennedy – Marseille 7th
Friday October 22
From 7 p.m. to 1 a.m.
Free entry
The event
SATURDAY 23 OCTOBER
JEA @

Civil Security Instruction and Intervention Unit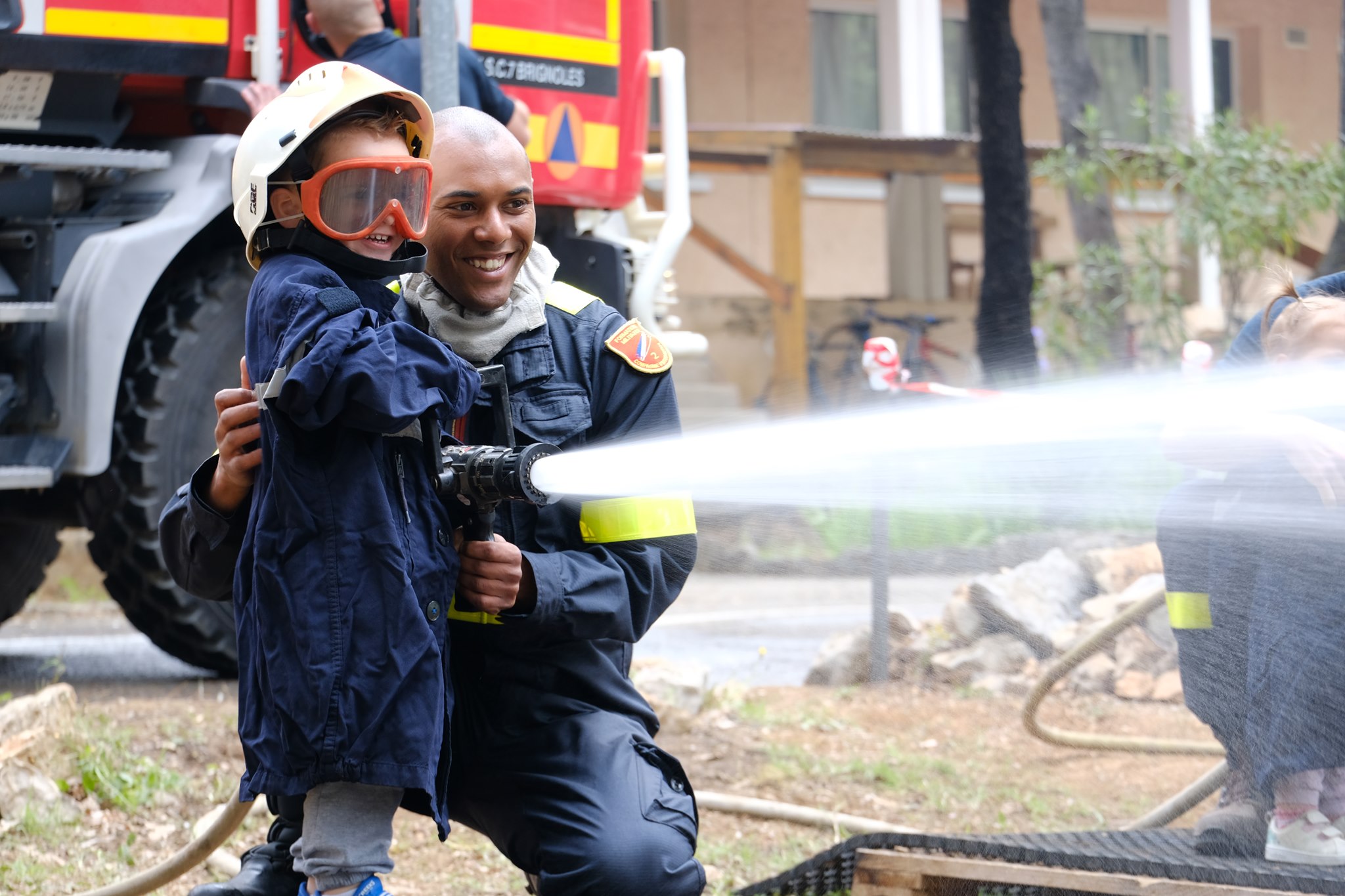 No need for big words or big speeches to describe this often unforgettable day for the children who participate. For a weekend, the Civil Security Instruction and Intervention Unit opens its doors to the public. Entrance to the heart of the training center of more than 600 highly qualified rescuers. In the program helicopter baptisms, forest fire fighting demonstrations, cynotechnical demonstrations …
JEA
UIISC 7 – Couderc Camp
Route de Bras – 83170 Brignoles
Saturday October 23 & Sunday October 24
9 a.m. to 7 p.m.
Free entry
The event

RETRONOME VINTAGE private sales

@ Pedestrian street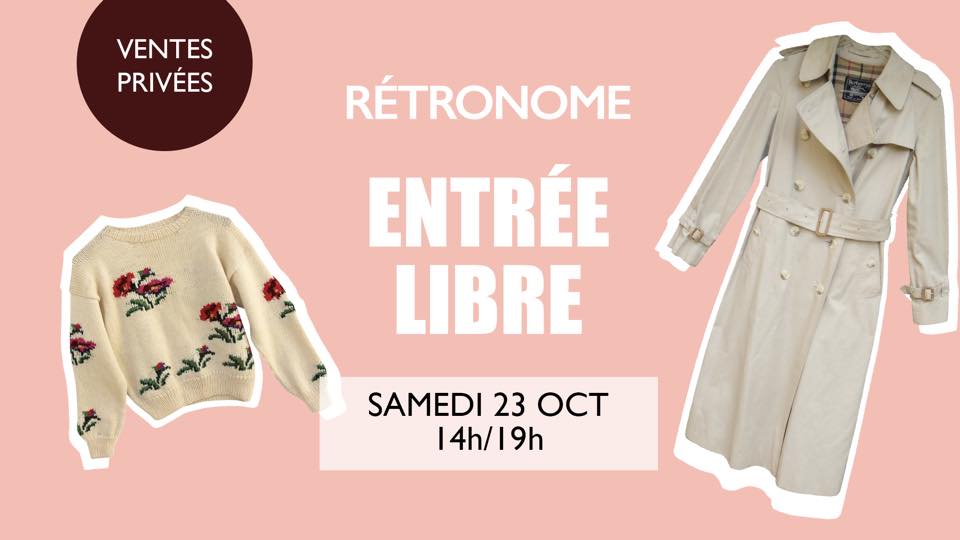 Retronome
you open the doors of its showroom for an afternoon shopping for fashion, jewelry, accessories and
vintage decor
. On the program: an end-of-season selection at a low price as well as
beautiful fall / winter pieces
to stay warm in style …
Unique, authentic vintage pieces to discover with FREE ACCESS!
RETRONOME VINTAGE private sales
Pedestrian street
59th Boulevard de la République – 13100 Aix-en-Provence
Saturday 23 October
From 2 p.m. to 7 p.m.
Free entry
The event
Takeover ACIDE CANNES 2021

@ The whale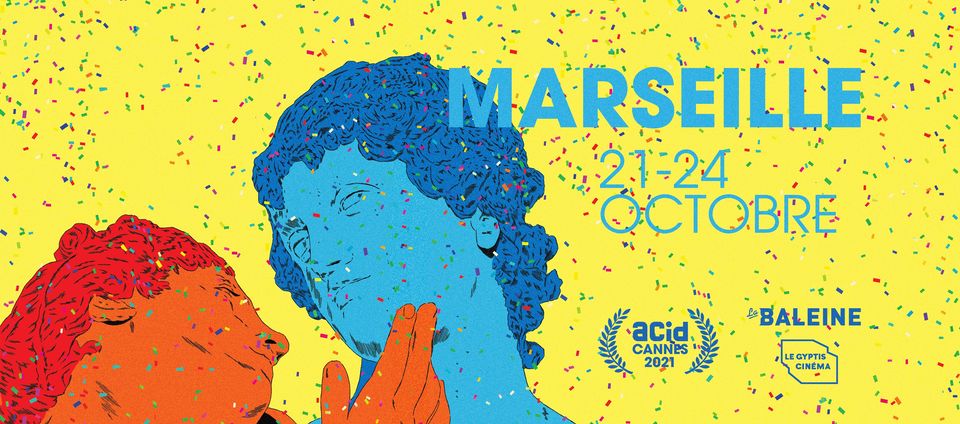 From October 21 to 24, 2021 at the Marseille cinemas La Baleine and Le Gyptis, discover the ACID Cannes 2021 program, in the presence of ACID film teams and filmmakers. All the screenings will also be followed by meetings with ACID filmmakers: Aurélia Barbet, Hélène Milano and Jesse Micelli, three of the thirteen filmmakers who have programmed ACID Cannes 2021.
Acid Resumption Cannes 2021
The whale
59 Cours Julien – Marseille 6th
Friday 22 & Saturday 23 October
The Gyptis
146 rue Loubon – Marseille 3rd
Thursday October 21 & Sunday October 24
Price of a cinema ticket
The event
Aperitif Tropical Vibes @ Le Bar des Amis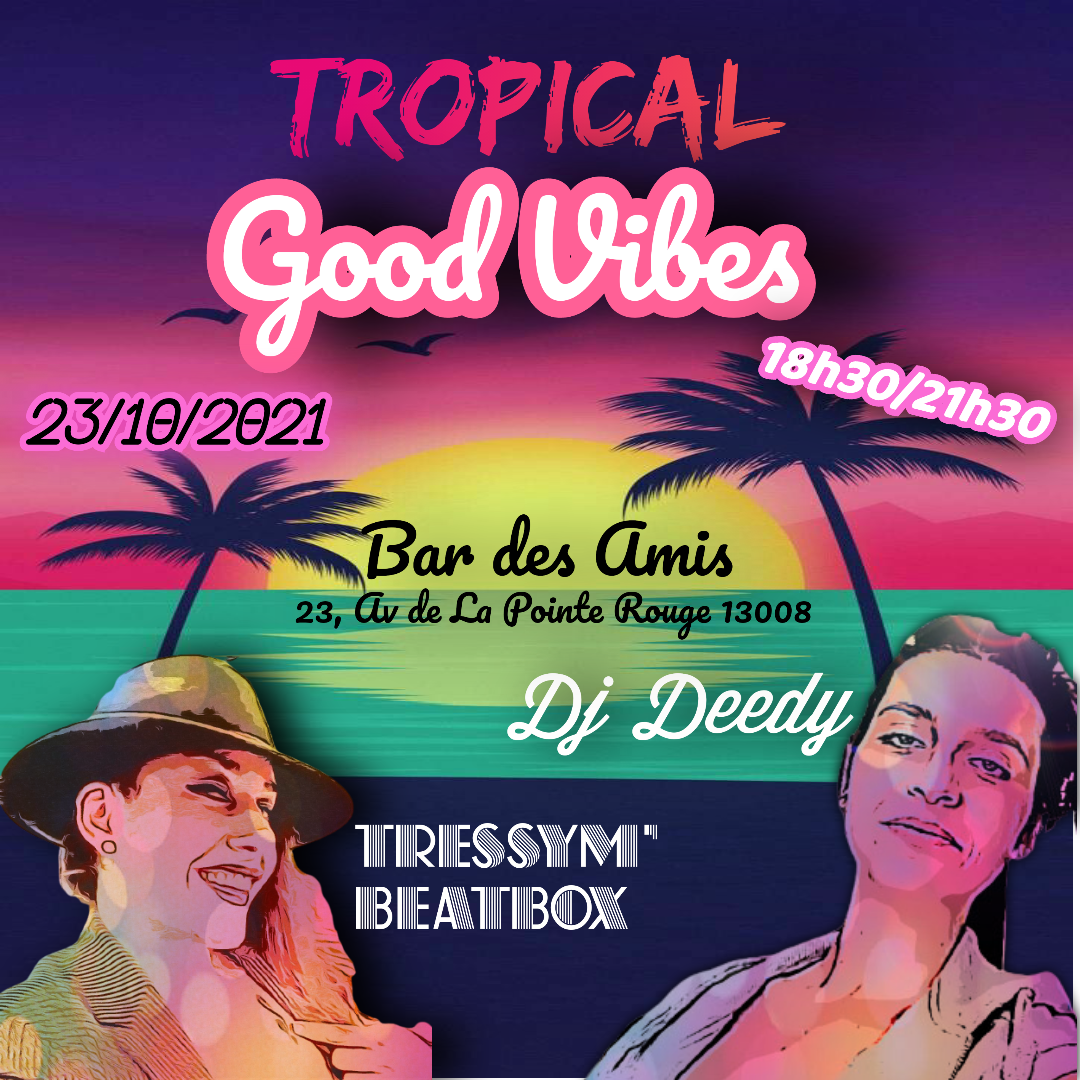 Tropical good vibes with TRESSYM 'beatbox & DJ DEEDY on the decks. The double vice-champion of France of Human BeatBox – which we find on the last album of the rapper Keny Arkana (the Sketch 3) and the last EP of LE 3E OEIL – surrounds herself with DJ DEEDY, for a set caliente and full of energy.
Tropical vibes aperitif
The Friends Bar
23, avenue de la Pointe Rouge 13008
6.30 p.m. to 9.30 p.m.
Free entry
More informations
SUNDAY 24 OCTOBER
Salon Artemisia @ Parc Chanot

This is the 22nd edition of Artemisia – Wellness and Healthy Habitat Fair. Proximity is the watchword of this show where you can interact with those who work for the respect of people and the environment. A visit that promises to be rich and full of positive energies :
– From creative and culinary events with demonstrations or practice;
– The zen move workshop, to learn about new body techniques in the heart of the salon;
– Numerous special events to arouse interest and for a rich and unique visitor experience;
– From conferences led by experts intervening on themes such as food, health and personal development;
– Exhibitor conferences to discover and better understand the methods and products presented at the show;
– Well-being workshops, to test new personal development practices and dialogue with practitioners.
Artemisia – Wellness Fair
Parc Chanot – Marseille 8th
From Friday 22 to Sunday 24 October 2021
From 10 a.m. to 7 p.m. – last entry at 6.30 p.m.
Free entry to download HERE
The event
New Brunch @ MxMarseille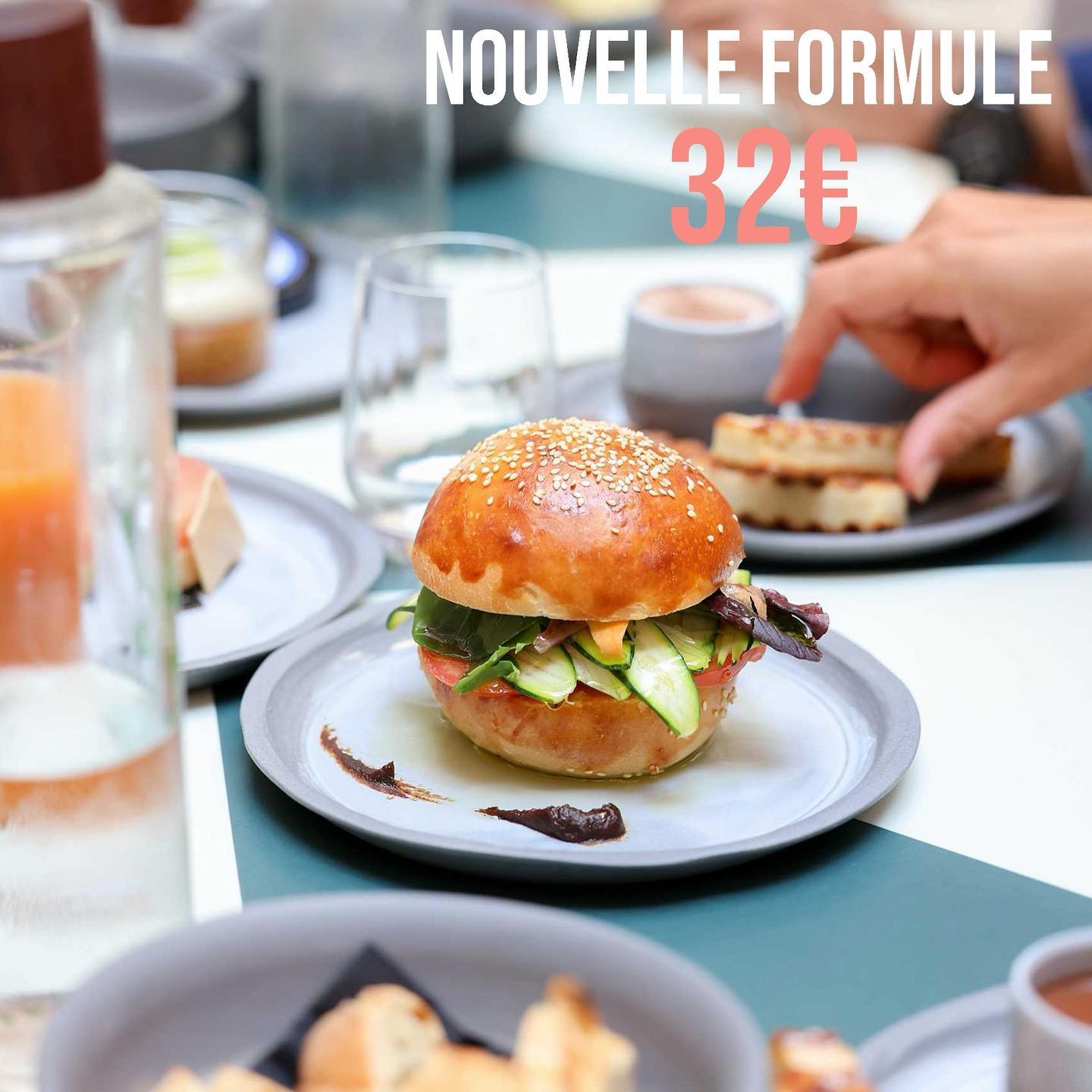 Now the Mx offers its brunch of Chefs made in Provence in collaboration with 2 chefs in residence:
Emmanuel Perrodin, chef and culinary historian for the salty part, Jérôme Rafaelli, pastry chef of Oh Faon, Marseille vegetable pastry for the sweet part.
A brunch served " family style »On the plate, everything is done minute and by the hands of a master. Little extra, during the brunch, participatory workshops allow customers to learn from the chefs how to prepare pretty plates.
The formula 32 € :
– a freshly squeezed orange or a Detox tea
– Unlimited hot drink
– two sweet offers by Oh Faon
– three savory offers among 7 from Emmanuel Perrodin.
3 special brunch cocktails extra! The offer is very qualitative with fresh, local products and vegan options. Finally to complete the brunch offer, every Sunday there is a healthy option from 10:30 a.m. to 12 p.m. with various sessions on the program nidra yoga, kundali, safe ground to combine well-being and eat well.
New brunch
MxMarseille
10 Place de la Joliette – Marseille 2nd
10:30 a.m. to 6 p.m.
Formula at 32 € on site
More informations